Burundi: ICRC appeals for restraint
Bujumbura/Geneva (ICRC) – The International Committee of the Red Cross (ICRC) is extremely concerned about the tense pre-election atmosphere in Burundi and its humanitarian impact on the people of that country. The organization is appealing for calm among all parties involved and asks that health-care staff be allowed to do their work safely and that medical facilities not be interfered with.
"We are very troubled by the repercussions of the violence that has taken place in Burundi," said Georgios Georgantas, head of the ICRC delegation in the country. Events in recent weeks have already resulted in several deaths and more than 370 wounded people. Hundreds of people have been arrested, and more than a hundred thousand Burundians have fled across the country's borders.
"People must remember that human life and dignity have to be respected at all times, and that health-care staff and medical centres must be spared from, and protected against, acts of violence and vandalism," said Mr Georgantas. The ICRC is also requesting that the orders issued to police comply with prevailing standards and regulations so that the use of force will be kept to an absolute minimum.
The crisis has given rise to humanitarian needs in the capital Bujumbura and in neighbouring countries, forcing the ICRC to step up its efforts. In Burundi, ICRC delegates visit those who have been arrested to ensure their living conditions and the treatment they are receiving are in line with international standards. The organization also provides medicines and medical equipment to the prison authorities as needed.
The ICRC is supporting the Burundi Red Cross, which has set up three first-aid posts in various neighbourhoods of the capital to assist and evacuate the injured. First-aiders from the National Society were provided 130 first-aid kits and 85 body bags, along with logistical and communications support (radios, vehicles and fuel).
Efforts to restore contact between separated family members are being coordinated with the National Red Cross Societies of Burundi's neighbours. In Rwanda, where around 26,000 people have fled in recent weeks according to government estimates, more than 2,800 telephone calls were set up, allowing over 1,700 families to get back in touch. In addition, some 400 children separated from their parents have been registered, and 190 of them were able to contact their family in Burundi.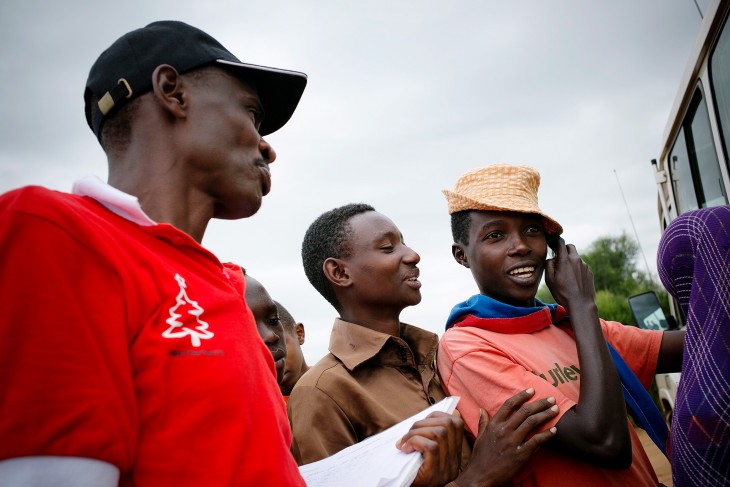 In Tanzania, 120 unaccompanied children have been registered, and nearly a thousand phone calls have taken place. At least 43 families have been reunited in the refugee camp near Kigoma.
The ICRC is closely monitoring the refugee situation in the Democratic Republic of the Congo, where three unaccompanied children have already been registered.
The ICRC has been active in Burundi since 1993. It regularly holds training sessions on international humanitarian law for soldiers in the Burundian army who are called on to help the police with crowd control.
For further information, please contact:
Pierre Dushimirimana, ICRC Bujumbura, tel: +257 79932927
Jean-Yves Clémenzo, ICRC Geneva, tel: +41 22 730 22 71 or +41 79 217 32 17