Timeline: ICRC's humanitarian action in the Philippines
The ICRC, a neutral, impartial and independent humanitarian organization, has been helping victims of armed conflicts in the Philippines since World War II.
Established in 1863, the ICRC is at the origin of the International Red Cross and Red Crescent Movement, and the Geneva Conventions – the core of international humantarian law (IHL) which regulates the conduct of armed conflict and seeks to limit its effects. Its headquarters is in Geneva, Switzerland, and it operates in more than 80 countries.
Below is a timeline that shows key moments of the ICRC's humanitarian work in the Philippines.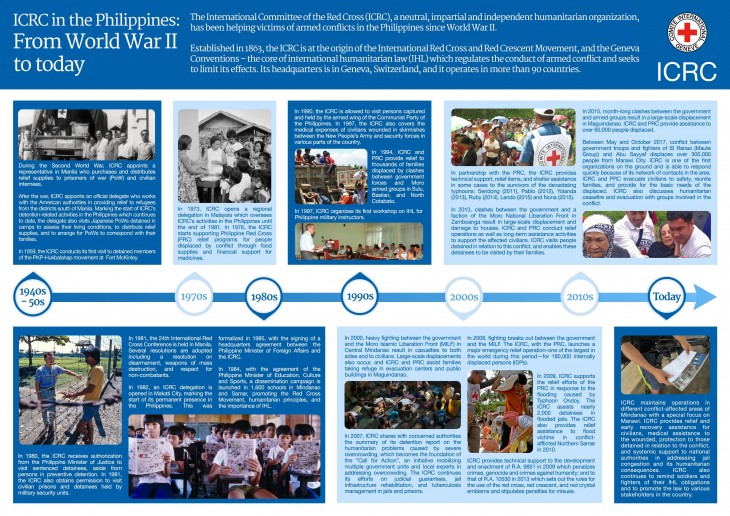 To get a closer look at the timeline, please download the PDF file below.