How the ICRC supports children
Armed conflict and other situations of violence deprive children of the essentials – food, clean water, health care, shelter – and the chance to play and grow up at their own pace. Despite the protection afforded them by international law, children are vulnerable to all sorts of risks.
Children can become separated from their families, without whose care and protection they are more likely to have their basic rights violated and be at risk of abuse, exploitation and/or recruitment by armed forces or armed groups.
All too often, children are drawn directly or indirectly into the hostilities. Both boys and girls are recruited as combatants with armed forces or armed groups, but they are also used in supporting roles, such as to carry supplies or gather intelligence, which also puts them in great danger. Children who have been associated with armed forces or armed groups may face difficulties when they return home, due to trauma and stigmatization, and struggle to reintegrate their families and communities.
Children often end up in detention, for instance because of their association with an armed force or armed group, or because they were unable to access appropriate forms of justice. They may have been born to detained women or girls, or have accompanied a detained parent into detention. More generally, the lives of millions of children are significantly affected by detention, for instance if a parent, guardian or other close relative is detained, especially when that person is their main or sole carer.
Armed conflict and other violence take their toll on education. Schools may be deliberately targeted or incidentally damaged, used for military purposes, taken over as shelters by internally displaced people, or used as places for unlawful recruitment. Children in detention are often denied schooling. The interruption of education has severe consequences for both the children's future and the country's capacity to recover, especially when crises are protracted.
The ICRC's work
In the field, the ICRC's activities focus on particularly vulnerable groups of children, including unaccompanied children or those otherwise separated from their families, children associated with armed forces or armed groups, and detained children. Migrant children are also a group of concern, be they separated from their families or held in detention.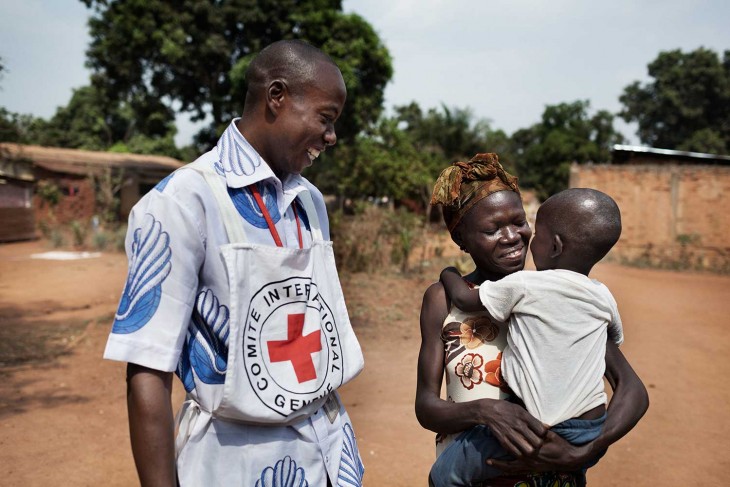 We seek to prevent families from becoming separated from each other in the first place. If they do become separated as a result of armed conflict and other violence, or during migration, we put them back in touch and, wherever possible, reunite children with their families. ICRC staff register the most vulnerable children to make sure that their cases are followed up and that their needs are met.
The ICRC also talks to armed forces and armed groups, and works with at-risk communities, in order to prevent children being recruited by armed forces or armed groups. In countries where this is a major issue, such as in the Democratic Republic of the Congo, we also work with demobilized children to help them rejoin society.
In places of detention, the ICRC works to ensure that the authorities protect children by taking measures that take into account their specific needs. Our focus is also on protecting and supporting children when their parents are detained. All of our activities involving children are driven by what is in their best interests.
In addition to our traditional areas of expertise, we are committed to addressing the impact of armed conflict and other violence on children's access to education, especially when they are in detention, internally displaced or living in particularly dangerous areas. Working closely with National Red Cross and Red Crescent Societies, the ICRC has carried out several successful projects to strengthen the safety and security of school facilities and to foster safe behaviour among students and teaching staff in areas where armed conflict and other violence frequently disrupt classes. Examples include projects in Rio (Brazil), Medellín (Colombia) and Ciudad Juarez (Mexico), and in Ukraine.
The ICRC is currently developing a strategy on its role in terms of supporting access to education in situations of conflict and violence. This strategy will set out the framework for the organization's work on education and detail the tools and working methods to be used.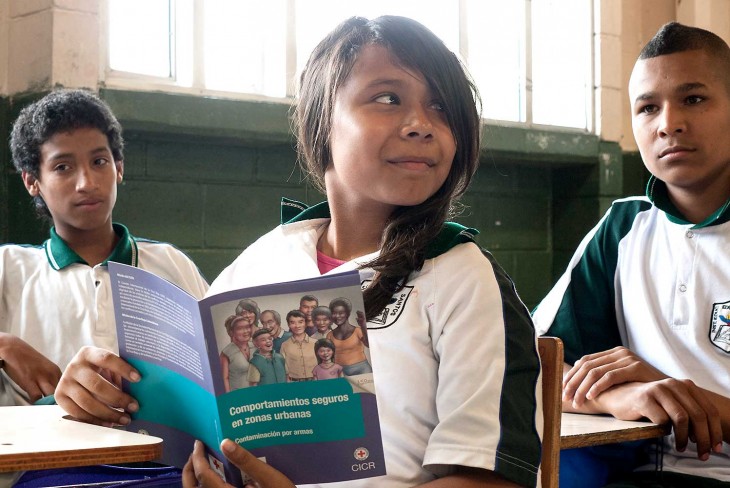 The ICRC also works closely with governments to advise them on the domestic implementation of their international obligations, including by adopting legislation and other measures to protect children during armed conflict.