What does the current humanitarian landscape look like? What specific sources can be relied upon to interpret international humanitarian law (IHL) provisions today? What are the positions of the ICRC and the academic community in IHL debates? On which topics is academic research focusing? How can university lecturers teach IHL using an original, interactive and practice-oriented approach?
Organized by the International Committee of the Red Cross (ICRC) and the Geneva Academy of International Humanitarian Law and Human Rights, the 14th edition of this Advanced Seminar aims to enhance the capacity of lecturers and researchers to teach and research IHL contemporary issues, addressing both substantive and pedagogical aspects. Most of the seminar will take place at the ICRC conference centre, the Humanitarium, while some sessions will be organized at the Geneva Academy.
Profile of candidates
The seminar is addressed to academics holding a teaching/research position at a university or an academic institute. Candidates should have a very good knowledge of IHL and related fields of international law, and be motivated to improve and update their teaching skills in these subjects. As the seminar will be held in English, proficiency in this language is required.
Content
The seminar will address specific issues related to the application of IHL in current armed conflicts, but also related to IHL teaching and research in general.
In the evening, participants will be invited to conferences reflecting on humanitarian issues currently faced in situations of armed conflicts and violence, as well as relating to the implementation of IHL. Several visits are also planned to help participants grasp the historical origins of IHL and how it is implemented in armed conflicts today.
To get a better sense of the content and format of seminar sessions, interested candidates are welcome to watch videos and listen to podcasts.
Format
IHL substance, research and teaching methodology will be explored through panel discussions, debates, case studies, workshops, readings, research and visits. Sessions will be given by leading academics from Geneva and beyond, ICRC legal advisers and various experts. To foster interactions and debate amongst participants, sessions will be chaired by several speakers, who will provide different perspectives. Side events will also provide participants with informal opportunities for discussions with senior ICRC staff. Participants will be invited to keep in touch for further academic exchanges through a specific social media group.
Cost and expenses
A fee of 500 CHF is required as a contribution to the total cost of the seminar. This covers the lectures, seminar materials as well as lunch and dinner the first and last day of the seminar. Participants are expected to cover their travel costs to and from Geneva as well as accommodation during their stay.
Application process and deadline
Registration for this year's Advanced Seminar is now closed. The application process for the next edition will start early 2021. Interested applicants, who would like to receive timely information when registration opens, are invited to subscribe to the ICRC's Law and Policy newsletter.
For any questions or queries, please send your email to: ihlcourse@icrc.org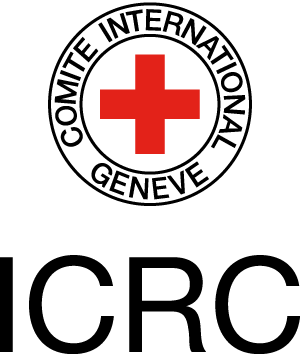 Date & Time
13 September 2021 09:00 - 17 September 2021 17:30
Venue address
Humanitarium & Geneva Academy
17 avenue de la paix, 1202 Geneva / 120 B, Route de Lausanne, 1202 Geneva