I am Judika, a Swiss ICRC delegate.
I am head of the sub-delegation of Rumbek, South Sudan.


Our work on the ground
Every day, millions of people struggle to get food, clean drinking water, health care and an education. We work closely with communities to get them what they need most, distributing food, repairing water collection points and giving them seeds and tools to help them grow their own food.
Decades of conflict have devastated the country's health-care system, which is why part of our work is to support the physical rehabilitation center in Rumbek. People who have lost their limbs are provided with prostheses and other devices, which allow them to begin to regain their mobility and an invaluable sense of independence.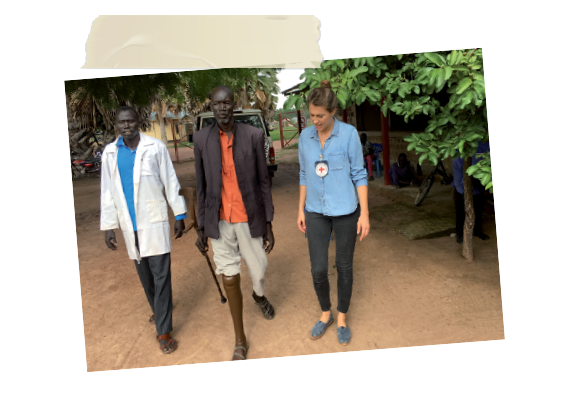 Chumal Anuet Deng is one of the patients at the center who lost his leg due to a gunshot wound. We provided him with a prothesis. Now, he sells goats at the local market. He is very proud to be able to once again help support his family, as the prosthesis allows him to move freely and be an active member of his community.
Daily life in South Sudan is so hard, it is difficult to imagine


My colleagues and I work hard every day to support the communities in Rumbek affected by violence, but we know that so many more people need our help – not only in South Sudan but also around the world. Sometimes our work feels like just a drop in the ocean, but when I see these people's courage and the impact we can have on the life of even one person, I know it is worth it.
Donate now
Your support is essential to give people the help they need, no matter where they are.
Make a difference to someone's life today.