Support our work for people with disabilities in Afghanistan.
Landmines, once scattered across the country, have robbed thousands of their ability to do the most basic of things like being able to move around freely.

Facing life with a disability can be extremely challenging.
Through our physical rehabilitation programmes across Afghanistan, adults and children alike are getting the chance to rebuild their lives.
At the ICRC-supported rehabilitation centre in Kabul, football is helping people to meet others who experience similar daily struggles and find strength within themselves. It is also helping people to regain their sense of self belief.

How will my donation help?
With 50 Swiss francs you can give a mine victim the means to walk again and to build a new future.
Donate and support people like Noor Rahman.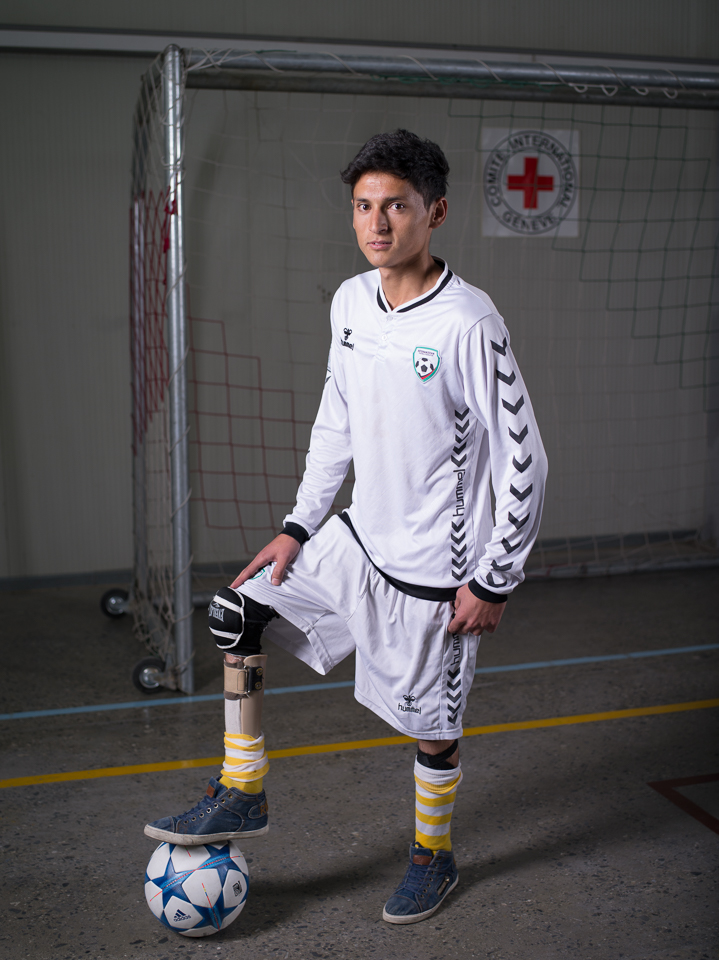 My name is Noor Rahman. I am 17 years old and I am a junior football player.
I lost my leg about four years ago. I was going to school when a bomb exploded in the street. I lost my hearing for a year too.
I stopped going to school and my social life disappeared. The ICRC rehabilitation centre helped me to hear again. I also received an artificial leg and learned walk. Now I go to school and everyone is very happy in my family.
The UEFA.com Team of the Year supports landmine victims and disabled people in Afghanistan. Since 2008, players selected by the Team of the Year award have offered their award to the ICRC.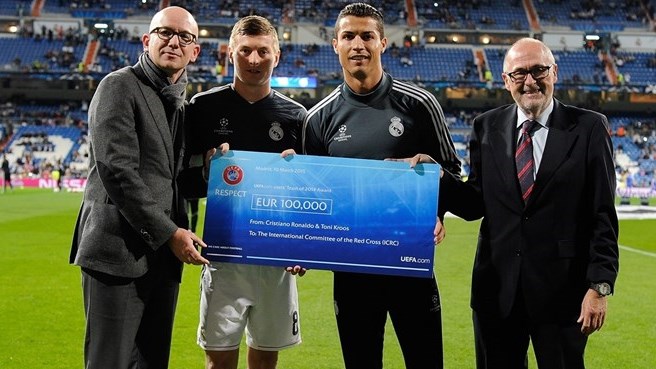 How can you help?
Your donation can help rebuild lives in Afghanistan.
Support our work in Afghanistan today. Change a life and bring hope.
Donate now
Spread the word. Share this with your friends