This interactive-narrative aims to show how frontline negotiators face horrific dilemmas. They have to strike a brutal balance between making an impact and maintaining their principles.
Although this story is a work of fiction, the challenges and dilemmas you encounter are part of daily reality for our teams in the field.

We work tirelessly to protect the lives and dignity of victims of armed conflict and other situations of violence. Negotiating under pressure and in insecure environments is a critical skill that allows the ICRC to help those most in need.
As this story shows, negotiations on the front-line are highly challenging and fraught with dilemmas. If negotiations fail, people may not receive the assistance and protection they so urgently need.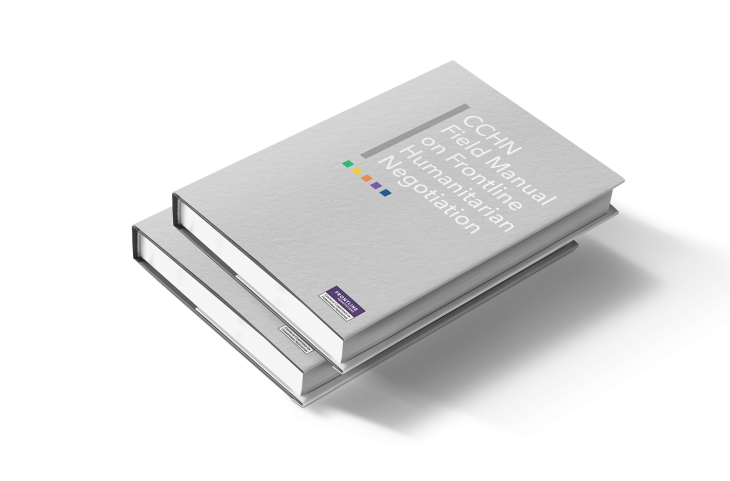 To better prepare our teams for these negotiations, the ICRC has joined forces with the UN Refugee Agency (UNHCR), Doctors Without Borders (MSF), the World Food Programme (WFP) and the Centre for Humanitarian Dialogue (HD). Since 2017, our joint Centre of Competence on Humanitarian Negotiation (CCHN) has analysed how humanitarian field teams negotiate and how they devise effective negotiation strategies and tactics. Drawing on these first-hand experiences, it published the CCHN Field Manual on Frontline Humanitarian Negotiation in December 2018.