Cameroon: Nora's struggle to keep hope alive in the face of insurmountable odds
"I came home, thinking, and I started to cry there all over. Oh god, why is all of this happening to me!?"
In one year, Nora's whole life fell apart.
Before the anglophone crisis, everything was moving smoothly in Ekona, a locality in the Southwest region of Cameroon. People were living in harmony. But when the armed violence started, everything changed.
At times, insecurity forced them to rush to the nearby bush and return days later when they felt the security situation had improved. But in 2019, Nora's family took a hard blow and their lives were turned upside down.
On the morning of Sunday, on 10 February 2019, they heard a gunshot. Shortly after, they found out that one family member had been shot. It was Nora's brother.
He was my adviser, my comforter, everything to me.
This deeply affected Nora, and she turned to her husband to help soothe the pain of her loss. But just two months later, he also was shot dead, leaving her with a six-month pregnancy. To make matters worse, she was arrested and spent two weeks in detention.
"I never had the appetite to eat anything," she explained as she talked to us about her time in custody. "They brought me food, but I was unable to eat. I also slept on the floor. It is not a good place to spend your time".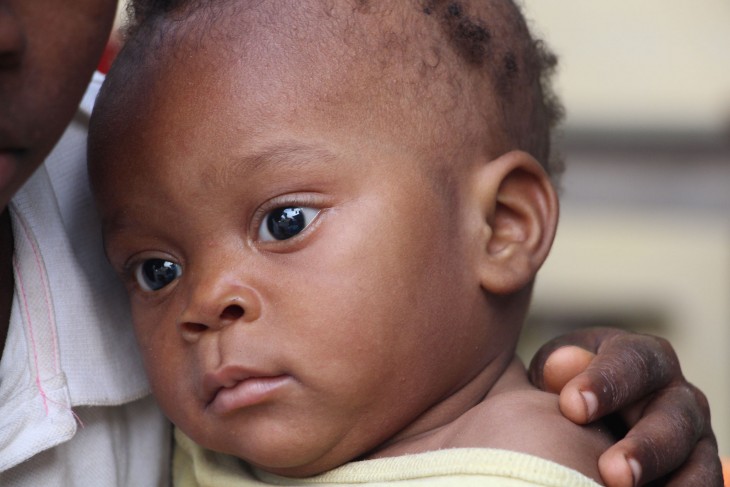 Nora eventually started eating after some time for the sake of the unborn baby. Once released from prison, she found that she still faced insecurity and could only stay for a few months before deciding to leave and go to another place.
I left because of my baby, who was one-month-old at that time and also to be able to continue going to school.
In the Northwest and Southwest regions, hundreds of thousands of students are unable to go to school because of the ongoing crisis. Because of this, Nora decided to move to Douala, and live with her sister who could support her financially. She was beginning to settle in and get on with her life, but an unfortunate event, once again, brought her life to a standstill.
On Tuesday, 29 October 2019, Nora's sister was arrested in Douala.
"I went online, and found a message stating that 'Your sister wants to talk to you'. I replied and sent my phone number not knowing that she has been arrested five days ago. When she called and told me about it, I was shocked; my phone left my hand, fell to the floor and I had to be admitted to the hospital."
Her sister's arrest was a tough break for Nora. From that point on, there was no one to take care of her and her baby.
"She was the one paying rent the house for us and sponsoring my education. We would pick the phone up and call her when we had no money for food and for our upkeep. Now we can't even feed ourselves."
After her sister's arrest, Nora took over the care of her sister's five children. Altogether, there are now eight people living in a tiny place with almost no means of survival. These include Nora, her son, her five sister's children, and her late husband's mother. None of them know how long their current situation will last.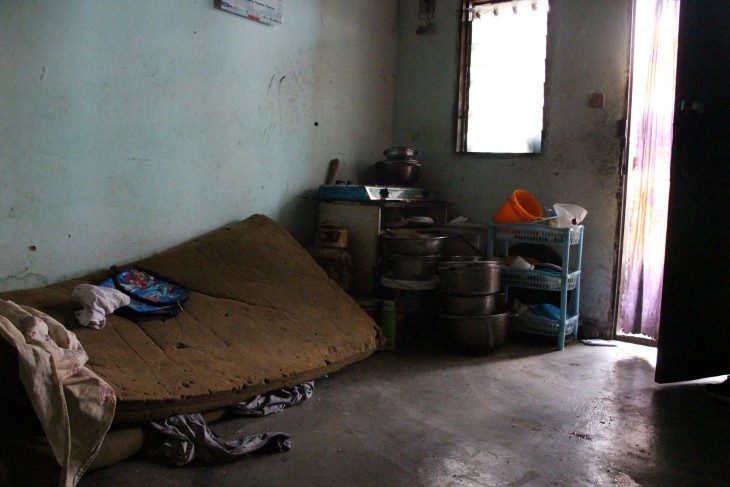 Nora's hope is to see her sister released before the next back-to-school season. After facing all these challenges, she says: "Life is all about ups and downs, at times you are happy, at times you find yourself crying."