Civilians trapped by conflict in Mali and Niger
For people in the region of Liptako Gourma, which straddles the borders of Mali, Niger and Burkina Faso, the start of 2021 has been particularly deadly. The International Committee of the Red Cross (ICRC) is assessing humanitarian needs and is continuing to support those most in need of help.
Civilians targeted and more people displaced
The authorities in Niger have reported that 105 civilians died and 26 people were wounded during attacks that took place on 2 January in the villages of Tchoma Bangou and Zaroumdareye in the Tillabery region.
" We are shocked by the scale of the suffering and devastation that armed violence is causing in the region," said Nicolas von Arx, the ICRC's head of delegation in Niger.
The 26 people who were wounded during the attacks have been treated with the ICRC's support. Among them, seven critical patients were transferred to Niamey National Hospital for specialist care, while the other 19 people were taken to the district hospital in Ouallam.
The ICRC provides the district hospital with medicines and equipment and it also supports the integrated health centre in the town of Mangaizé in providing primary health care for displaced people and residents alike.
Ongoing violence in Tillabery is forcing thousands to flee their homes. In April 2020, after a previous attack, more than 2,500 people fled and found safety in Mangaizé, which is now experiencing a second wave of displaced people.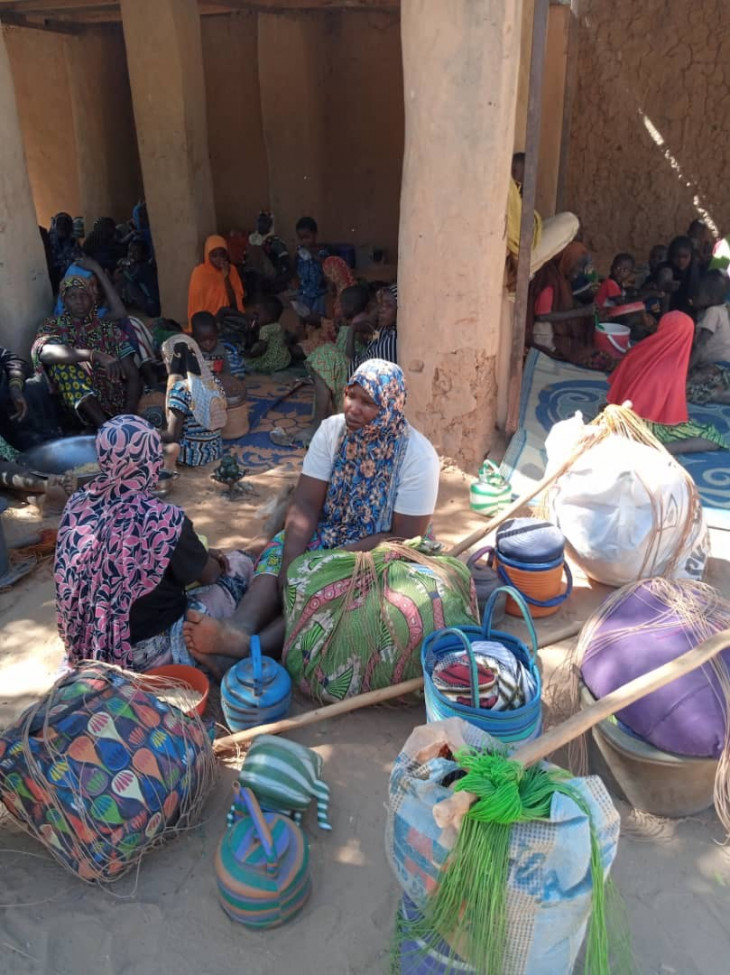 Several hundred families have recently arrived from nine villages and hamlets neighbouring Tchoma Bangou and Zaroumdareye. According to the United Nations High Commissioner for Refugees (UNHCR), more than 10,000 people have pre-emptively left their homes. Most have made their way to densely populated areas and are living in makeshift shelters. They are in need of food, water and health care.
Between June and December 2020, the ICRC distributed 103.5 tonnes of food and is working with the Red Cross Society of Niger to assess people's needs in order to increase its support to them.
During this same six-month period in Mali, armed conflict and violence destabilized the areas of Niono and Douentza, which lie in the regions of Ségou and Mopti respectively. Fighting, the burning of homes and the pillaging of food have become commonplace.
In response, the ICRC has distributed food and emergency items to almost 6,300 people affected by the crisis – both residents and displaced people – who are in need of immediate assistance.
An influx of people needing medical attention
The escalation in violence is hampering people's access to medical care – a situation that is exacerbated by the presence of armed groups and the absence of essential services.
In the Timbuktu region, a mobile surgical team – comprising a surgeon, a nurse and an anaesthetist – travelled to Inadiatafane, a town in the Gourma Rharous area of Liptako Gourma.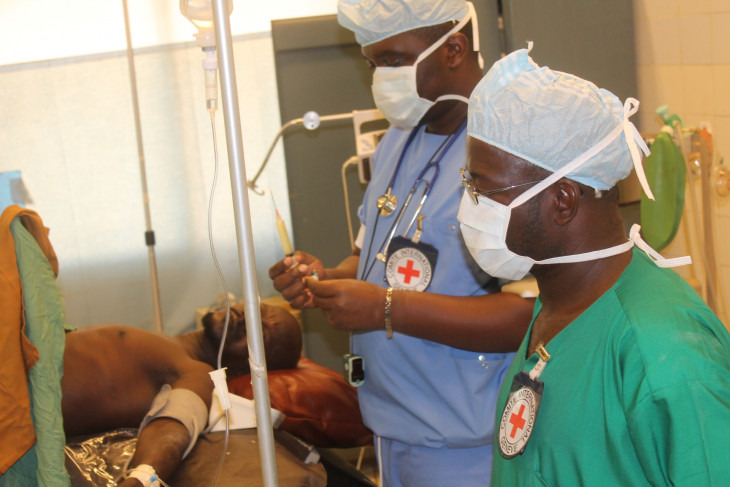 The team has trained medical staff at a health centre in the tri-border area in how to treat the wounded. The team has treated 40 people and carried out 23 operations, while the centre has been restocked with medicines and equipment.
" War wounds are always highly contaminated, and projectiles can cause major damage to the soft tissue, bone and organs," explained Dr Rudy Lukamba, the ICRC's medical coordinator in Mali.
"We do not suture wounds in order to avoid gangrene and the need to amputate," he added. These procedures mean lives can be saved in places where medical staff are scarce.
The ICRC's medical team at the regional hospital in Mopti has also treated 26 wounded people since the beginning of this year, with some patients the victims of improvised explosive devices. Civilians continue to be the target of attacks, communal violence and banditry.
Attacks on ambulances
Since the start of 2021, humanitarian organizations and the health authorities have suffered violence, attacks and threats, with both staff and vehicles targeted.
Attacks on ambulances and restrictions on their movement prevents between 10 and 20 per cent of patients from accessing hospital care. This causes a drop in attendance at health-care centres and, if patients cannot be referred to hospitals, they remain in facilities that cannot provide the right treatment.
"People who are sick or wounded, or working as medical professionals or humanitarians must not be targeted. Do not attack them: respect them. Everyone has the right to health care, and respect for people carrying out health-care duties or humanitarian work is a legal obligation, at all times and in all circumstances," stressed Ronald Ofteringer, the ICRC's head of delegation in Mali.
The ICRC is improving the lives of nearly 2 million people in the Sahel by supporting health-care facilities, distributing food and seed, repairing water points and vaccinating livestock.