Myanmar: Conveying messages between loved ones
In Myanmar, the ICRC works hard to re-establish contact between detainees and their families, regardless of what community they belong to.
This is the story of two mothers in Rakhine state, Myanmar, who received news from their sons.
Restoring family links in Rakhine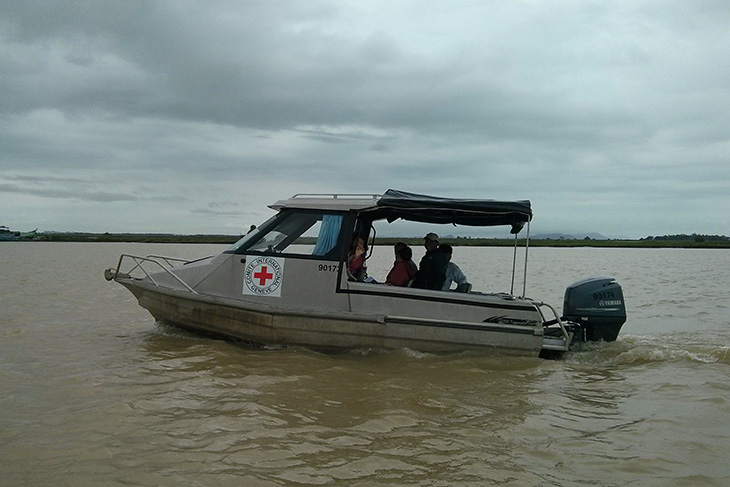 July 2015: An ICRC team leaves Sittwe, capital of Rakhine state, Myanmar, on their way to deliver Red Cross messages to families of detainees in remote areas of Rakhine.
Red Cross messages are open letters that contain family or private news only. On one part, the sender can write a message and the other part, the family member can reply.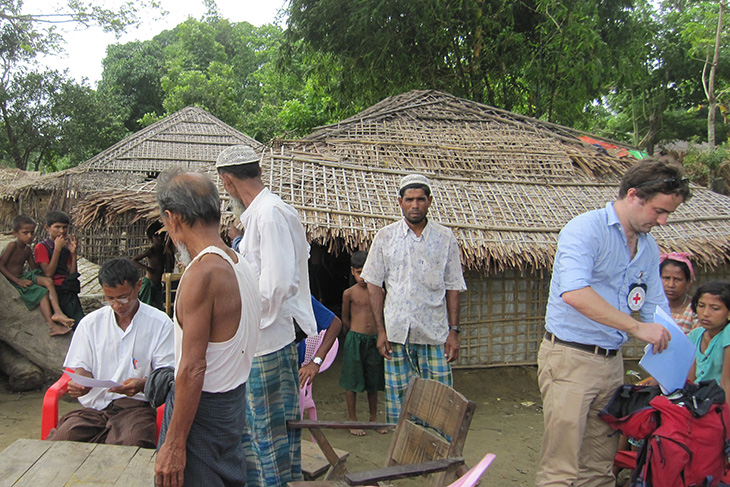 Soon after the arrival of the ICRC team in a remote village where the families reside, a Red Cross message is shown to the village head, who directs the ICRC to an older lady.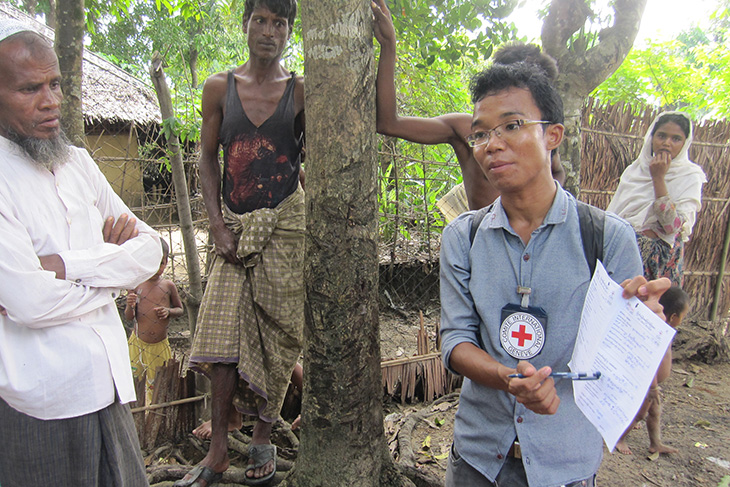 An ICRC tracing officer presents an old lady with a message from her son, a detainee at Buthidaung prison for the past year.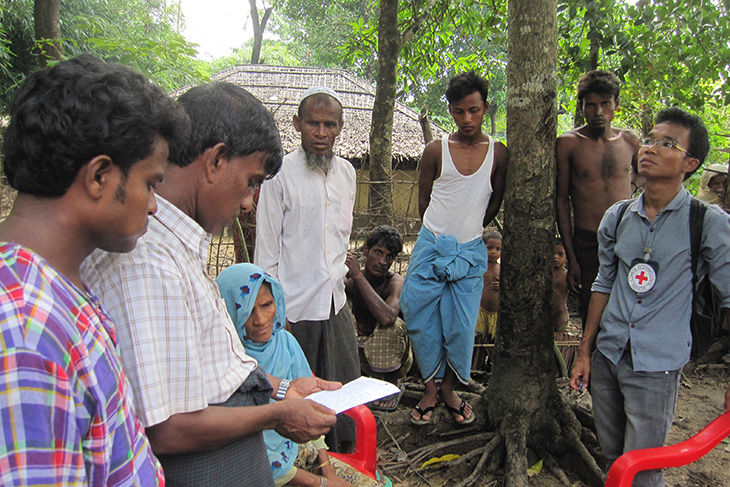 The mother, who is illiterate, and her neighbours listen attentively.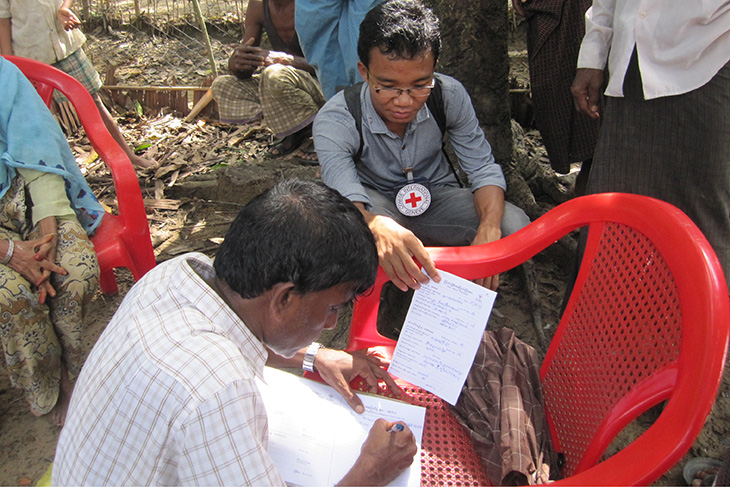 On behalf of the mother, a relative, with the help of the ICRC team, writes a reply to the detainee – her son.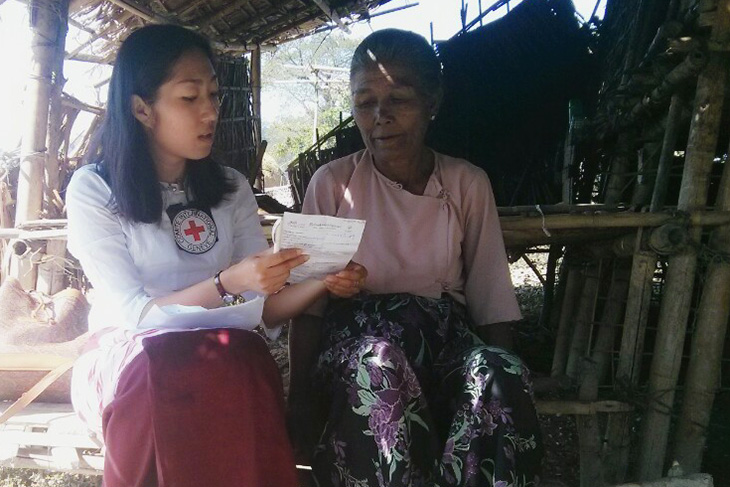 Pictured earlier in the year, an ICRC staff member (left) reads a message from a detainee to his mother, who is also illiterate, in Minbya township in Rakhine state.
Since the beginning of 2015 in Myanmar, prison inmates have sent and received over 2,000 Red Cross messages, while more than 200 detainees have been able to meet with their relatives through ICRC-sponsored family visits.