Rwanda: Helping Burundian refugees reconnect with their families
More than 55,000 Burundian refugees call Mahama camp home. The main camp located in the eastern province of Rwanda accommodates people who fled the political unrest in Burundi, which began in April 2015.
As part of the ICRC's Restoring Family Links programme in the Great Lakes region, the Kigali Delegation distributed SIM cards to Burundian refugees in the Mahama camp. The idea is to make it easier for the people to directly reconnect with their families.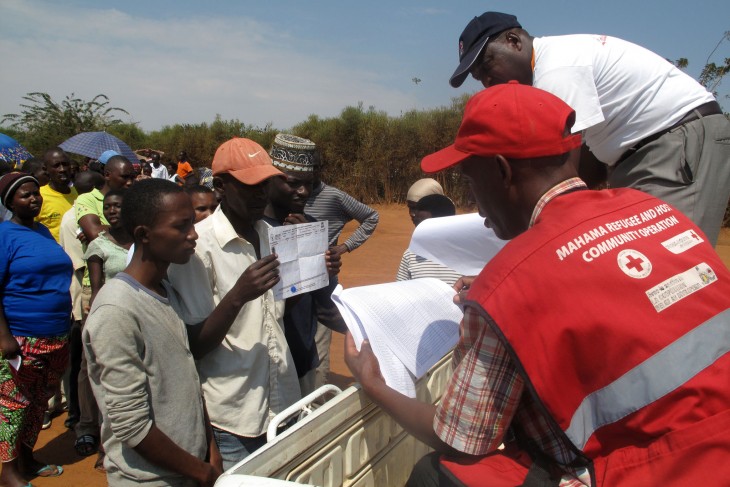 Now, they don't need to rely only on the existing ICRC and Red Cross phone call services offered to them in the camp as well as in the transit centres around Rwanda. They can speak to their family members left behind or living abroad, any time convenient to them.
The ICRC is collaborating with a local telecommunication company, MTN-Rwanda, to provide 4,000 SIM cards to the people in the camp.
Each SIM card came with pre-paid airtime and after the initial distribution process, all the SIM cards will be topped up with additional airtime.
How helpful are the SIM cards?
For Fatou, a mother of four, a SIM card all to herself is definitely a blessing. Previously, she had to walk to the ICRC office in the camp once a week to call her two children left behind. Or use her neighbour's phone. Neither of which was an easy task.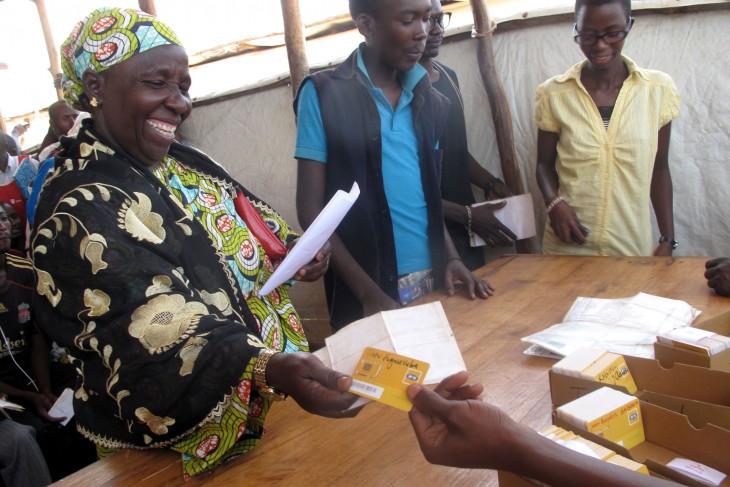 Now, she has a permanent telephone line through which she can make or receive calls to get information about her children as well as other family members.
"Since I left the country, I have been always worried about my children's whereabouts. Thanks to God, I now have a permanent connection," said Fatou adding that she considers information about her family as essential a need as food, water or shelter. "As a mother, it's hard to eat or sleep when you don't really know if your children are safe or if they have eaten."
Another recipient, Leonidas, is going to use the SIM card not only for communicating with his loved ones but also for receiving money from friends. Thanks to Mobile Money, a popular money transfer system in Rwanda, he can exchange money with his friends and family members or buy essential things through his mobile phone.
The ICRC had initially distributed 1,000 SIM cards when people first started arriving in 2015. Since then, we have also helped people charge their mobile phones using solar energy. The ICRC has worked with the Rwanda Red Cross to provide phone calls to enable thousands of refugees stay in touch with their beloved ones, and has helped to reconnect hundreds of unaccompanied children with their family members.