War in cities: Towards a holistic response
On 28 November, in the framework of a two-day symposium on "War in Cities", the ICRC, the International Institute for Strategic Studies (IISS) and the Swiss Federal Department of Foreign Affairs (FDFA) will host an expert panel at the Humanitarium. The panelists will discuss the major challenges posed by current military operations conducted in urban environments and reflect about measures that need to be taken to reduce the human cost. How does urban warfare affect cities and society as a whole? Which military tactics and technologies are developed by State and non-State armed groups to avoid or at least minimize civilian harm? Is there a need to clarify the interpretation of certain rules of International Humanitarian Law (IHL) related to the conduct of hostilities in urban settings? How can architecture reduce the impact of such conflicts and contribute in rebuilding a sense of identity?
Each panelist will provide critical insights about their respective responsibility and role in reducing civilian suffering by sharing their experiences from the ground. Drawing on lessons learned, the debate will promote a holistic multidisciplinary solution-oriented approach to the far-reaching effects of urban conflicts.
The conference is part of the ICRC's Conference Cycle on War in cities.
Ahead of the conference, you are invited to a cocktail reception at 18:00 at the ICRC cafeteria. We also encourage you to visit ICRC's exhibition on War in Cities at the Humanitarium.
Background
Waging war in a city means the lines between civilians and military targets become blurred. IHL offers protection to civilians and their livelihood, as well as restrictions to the choice of means and methods of warfare. However, as civilian populations are so openly exposed to violence in urban armed conflict and are highly dependent on basic services, assuring their protection requires a holistic approach by the different actors involved, presenting a certain number of challenges.
The panelists will address the major challenges of urban warfare from various points of view and highlight some best-practices they have experienced in recent urban armed conflicts.
Opening remarks
Peter Maurer, President of the ICRC
Pascale Baeriswyl, State Secretary of the Federal Department of Foreign Affairs, FDFA
Bastian Giegerich, Director, Defence and Military Analysis Programme, IISS
Moderator
Vincent Bernard, Editor-in-Chief, International Review of the Red Cross, Head of Law and Policy Forum, ICRC
Panelists
David Kilcullen, Senior fellow, Future of War program at the New America, Washington D.C.
Helen Durham, Director of International Law and Policy, ICRC
Marwa Al-Sabouni, Architect and author of "The battle for Home"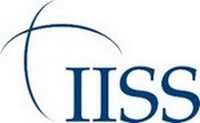 Date & Time
28 November 2017 19:00 - 20:30
Venue address
Humanitarium
17 avenue de la paix, 1202 Geneva