About the Training Centre
The ICRC Training Centre centralizes on-site training and e-learning modules on international humanitarian law (IHL) and other areas of the ICRC's work. It reinforces the ICRC's capacity to reach actors who have an influence on the fate of people affected by armed conflict and other situations of violence, be they arms carriers, civil servants, judges, lawyers, humanitarian practitioners, students, university professors or National Societies.
The online training modules are available to anyone as self-paced courses and are provided free of charge.
The Training Centre offers a modular approach. The foundation course on the basic rules and principles of IHL is complemented by a growing number of thematic modules on specific humanitarian issues.
1. "Basic Rules and Principles of IHL"
This foundation course addresses non-specialised audiences and offers an interactive learning experience based on videos, animations, quizzes, as well as audio recordings. The course is divided into 8 modules for a total duration of 3 to 5 hours: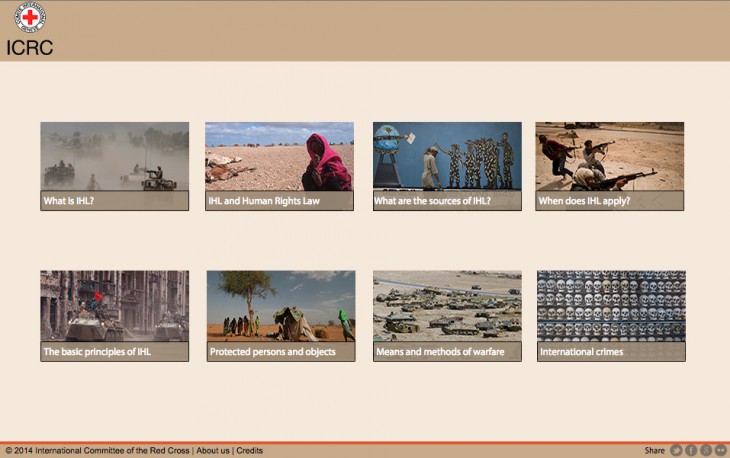 1. What is IHL?
2. IHL and Human Rights Law
3. What are the sources of IHL?
4. When does IHL apply?
5. The basic principles of IHL
6. Protected persons and objects
7. Means and methods of warfare
8. International crimes
Currently the course is available in English, French, and Spanish.
2. Thematic modules
"Health Care in Danger: The Legal Framework"

This course provides an introduction to the laws governing health-care services in armed conflict, and explains why health-care workers need protection. Using cartoons, interactive case studies and exercises, it allows learners to understand the main legal principles governing health care, and become familiar with common dilemmas faced by health-care personnel.
The module was created by legal, medical and training specialists for a wide audience, with or without a background in law.
The rights and responsibilities of health-care personnel in armed conflicts and other emergencies

This dynamic and interactive course provides health-care workers with an in depth explanation of their rights and responsibilities during armed conflicts and other emergencies. Lasting about one hour and a half, the module features photo galleries, expert interviews and real-life examples to engage students and enhance their learning experience.
"A to Z Guide on the Conduct of Hostilities"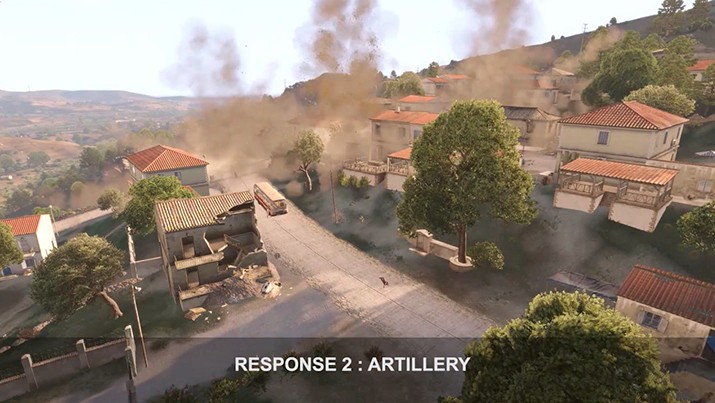 This course is designed primarily for regular armed forces and non-State armed groups. It will be unique in its kind, making usage of the latest virtual combat environment technologies.
In December 2015, an e-briefing on the issue of "Sexual violence in armed conflict" has been released. This online publication is based on issue 894 of the International Review of the Red Cross on the same topic. It aims to inform quickly and effectively all those interested in the problem of conflict-related sexual violence and the ways to address it.
A e-briefing on principles guiding humanitarian action will also be released in the first half of 2016.