Armenia։ Facts and Figures - January to December 2022
Through our delegation in Yerevan and sub-delegations in Goris and Ijevan we continued to support those affected by the conflict escalations in autumn 2020, 2021 and September 2022.
Due to presence across the region, in our role of a neutral intermediary we addressed the pressing humanitarian needs occurred in relation to the situation along the Lachin corridor since December 2022.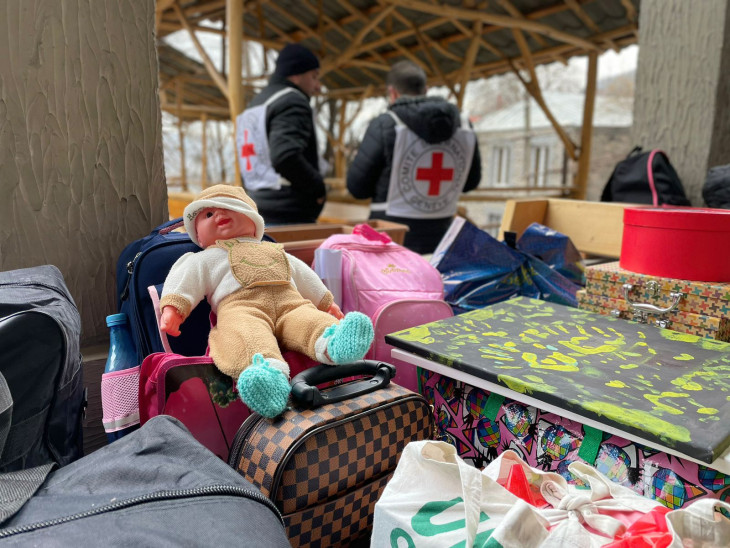 We continued facilitating resilience-building programs in communities situated along the border between Armenia and Azerbaijan. We cooperated closely and worked in complementarity with the Armenian Red Cross Society (ARCS) supporting its activities as well as joined efforts in response to the needs of civilians affected by the escalations.
We continued working with the families of people unaccounted for following the escalations of hostilities, logged hundreds of tracing requests and assessed the needs of a number of families whose loved ones went missing during the escalation in autumn 2020. In addition, we provided technical and material support to relevant authorities in Armenia, including forensic expertise, to facilitate the issue of dignified management of human remains and clarification of fate of people missing in connection with conflict or other emergencies.
Across the region, the ICRC kept visiting those detained in connection with the conflict escalations in 2020 and 2021, whose detention had been confirmed by the respective authorities. During the visits, we assessed treatment of the detainees and conditions of their detention as well as facilitated the exchange of news with their families. With the consent of the authorities, the family contact was maintained by means of Red Cross messages, phone calls, oral greetings and pre-recorded video messages. This is always an important emotional lifeline for the detainees and their loved ones, and often the proof for families that their detained relatives are alive.
Over 6000
calls and individual visits were received from families of the missing.
Around 1600
oral, video and written Red Cross messages were shared with the families of the conflict-related detainees.
6970 civilians
living in or near weapon-contaminated areas participated in sessions on risks of landmines and ERWs, organized by the ARCS with the ICRC support.
Around 170 tons
of elite winter wheat seeds were distributed to 286 households in Syunik and Gegharkunik regions.
Around 5100 persons
displaced following the conflict escalation in 2020 and 2022 received multipurpose cash assistance from the ICRC in collaboration with the ARCS.
15 health facilities
in Vayots Dzor, Syunik and Gegharkunik regions received dressing materials to provide initial medical care to the injured.
Find below the Armenian and English versions of the complete report on the ICRC's work in Armenia in 2022.