Bangladesh: Transforming lives and livelihoods
Since the summer of 2014, the ICRC has been working with the Bangladesh Red Crescent Society to help people in south-eastern Bangladesh earn a living.
Two years ago, Abdul Majid was one of the many day labourers in the Khagrachari district who got up early every morning to go door to door searching for work. "Most people didn't want to hire a 43-year-old," he recalls. "I have three children, and times were tough when I couldn't find work."
But all that changed after Mr Majid received a cash grant of 30,000 Bangladeshi taka (375 US dollars) as part of an economic-security programme to help people living in south-eastern Bangladesh become self-sufficient. Through the programme, the ICRC and the Bangladesh Red Crescent provide training and guidance in addition to cash grants that foster agriculture, livestock and small-business initiatives.
"We follow a community-based approach," explains Mahafuzul Haque, who works on economic-security programmes for the ICRC. "Those in need come up with their own projects based on their skills and work experience. Then the Bangladesh Red Crescent helps them to open a bank account, and staff members monitor their progress to make sure the grants are invested properly."
Mr Majid used part of his grant to obtain a land lease for growing vegetables, and the remainder to invest in a business making jilapi (a type of sweet snack). With the income from selling jilapi, he was able to buy a cow. Training has helped him to get better at farming and tending his livestock. "Now I can send my children to school. I was even able to buy a water pump to irrigate my field. I lend the pump to my neighbours so now they can water their fields too," says Mr Majid. "My dreams have come true beyond all my expectations."
A message of hope
The programme is a message of hope to the communities living in the hills of south-eastern Bangladesh, a region whose abundant natural beauty belies the daily struggle many face with poverty and a lack of opportunities.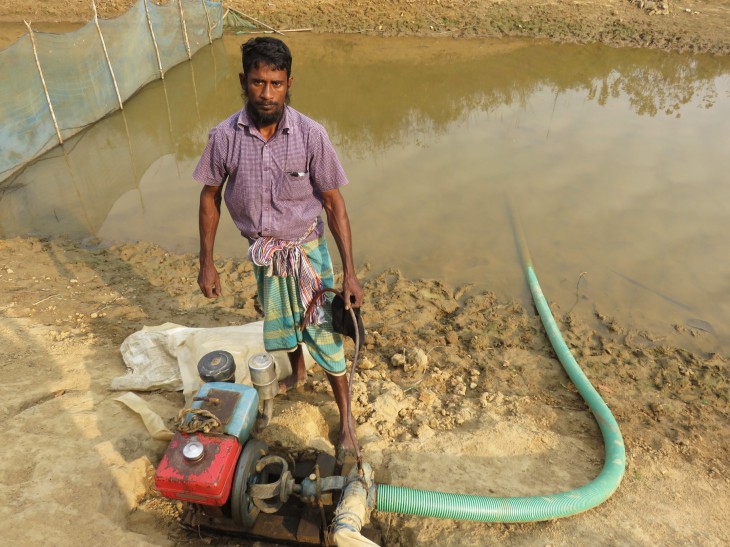 After the first year of the programme, participants' average income had already increased by over 20 per cent. According to Nazmul Khan, director of community development at the Bangladesh Red Crescent, the impact of the grants has been visible and substantial. "People now have food to eat on a regular basis," says Mr Khan. "They're taking better care of their health, and their children are going to school."
A thousand people have received grants so far, and that number is set to increase in 2016 as the programme expands to include the Rangamati district. By coordinating with and supporting the region's authorities, the ICRC aims to make people self-sufficient over the long term, explains Mr Haque: "We hope that training and regular support provided by the local authorities will allow the programme to keep producing positive results."
A new life
No matter how hard Bedulaxmi Tripura tried, it seemed that there was never enough to make ends meet. Even when the 52-year-old widow and her two children could find work in the fields of Khagrachari as day labourers, their combined income was only enough to feed themselves for three months out of the year. The rest of the time, they had to depend on relatives for support.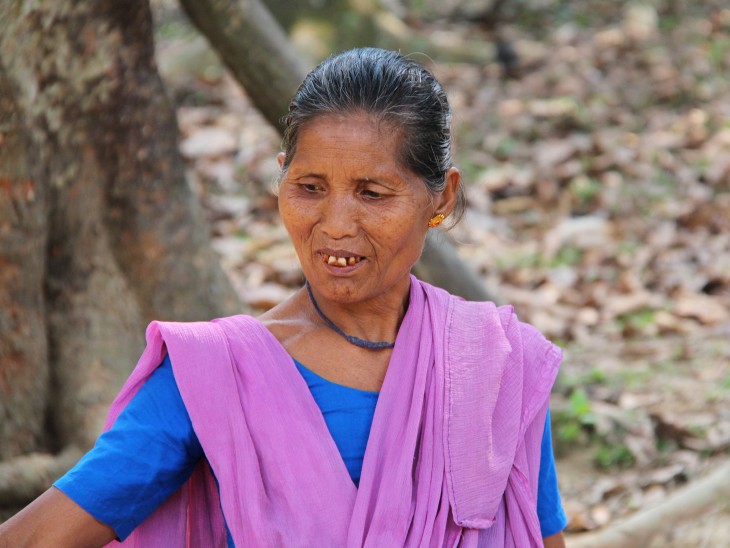 Now, after receiving a grant through the programme, Ms Tripura owns three cows and has started to grow rice and turmeric. She sells milk and turmeric in the village and will soon sell the cows' calves. Most importantly, she can feed her family.
"I feel great! I don't need to borrow money anymore," says Ms Tripura, her eyes welling up. "I am so grateful to the people who helped me start a new life."