Bangladesh: Tailor to some, tutor to others, she sews up her life with grit
Neat stacks of colourful "kurtis" (traditional collarless long shirt) occupy most of the second-storey house that Nilufa Yeasmin occupies with her mother in Dhaka. As she browses through the latest designs and carefully puts the yarns and other sewing material aside, her gaze briefly rests on the wheelchair that also finds its space in her tiny apartment. Diagnosed with Pott's disease, or spinal tuberculosis, when she was nine, Nilufa underwent a surgery but was left paralysed.
Nilufa underwent physical therapy at the Centre for the Rehabilitation of the Paralysed, one of ICRC's implementing partners for our Physical Rehabilitation Programme in Bangladesh, and also got a wheelchair to make mobility easier. "We stay on the second floor and there is nobody who can help me down the stairs. Accepting the wheelchair as a part of my life was nerve-wracking. Ensconced in my tiny room, I learnt stitching from a relative and started a small business. Stitching on the manual sewing machine was hard on my back but all thanks to the ICRC, I got a cash grant with which I purchased an automatic one, apart from other necessary material," Nilufa shares.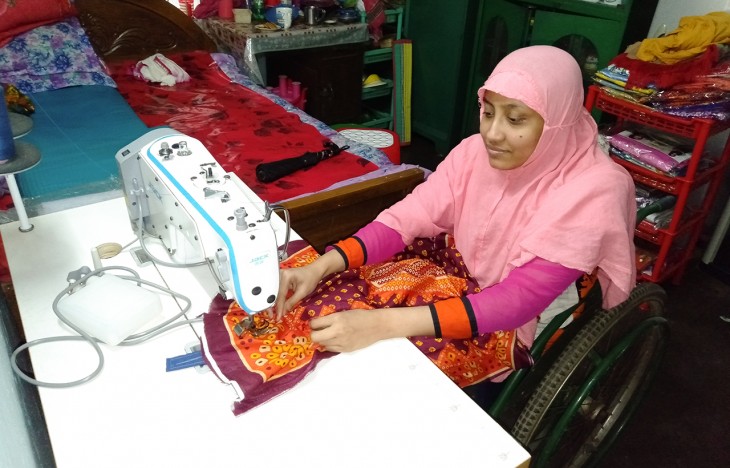 Life has been anything but easy for this 23-year-old but strong-willed Nilufa still finds the time and motivation to teach the neighbourhood kids. Though her income from tutoring is limited, she says encouraging children to fight despite the odds keeps her going. Because that is the most important lesson that she has imbibed in her life.