Cox's Bazar: Here's what it takes to treat 30,000 people in 3 months
The ICRC, working closely with the Bangladesh Red Crescent Society (BDRCS), has treated 30,000 patients in the past three months in Cox's Bazar.
Every day, four doctors, four paramedics and BDRCS volunteers head out to camps and settlements. The mobile health team visits Boroshonkola, Kunapara (Bandarban), Jodimura, Britishpara and Domdomia (Teknaf). The team sees around 400 patients daily, treating symptoms, providing basic medication and referring the more serious cases to nearby state governmental health facilities. Hofi Gardarsdottir, the ICRC's health delegate, says that the most common ailments the team sees are respiratory tract infections, common cold, flu, fever and diarrhea.
It is estimated that over 626, 000 people have fled from Rakhine State and are living in camps and settlements in the Cox's Bazar area. Dr Shohan, who has been working with the team since 10 September, says, "What we do is try our best to treat the patients we see on the spot with the drugs that we bring with us. We do this not only in the camps but also in the border areas. Some patients, who are very sick, are transferred."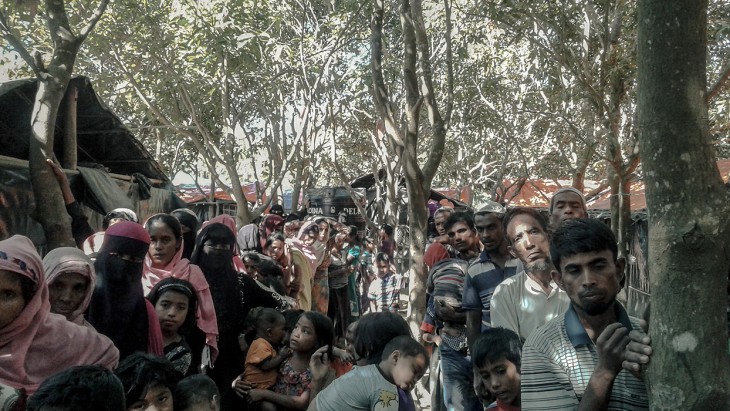 Half of the people who have crossed the border are women and children. "We have been able to help some of the pregnant women we see with clean delivery kits and attended to some newborns in quite difficult situations in the past three months," adds Hofi.