Democratic Republic of the Congo: Tackling child recruitment by armed groups
Children continue to be recruited into the ranks of fighters in the Democratic Republic of the Congo (DRC), despite being protected by law. The ICRC is striving to tackle this problem and to help those who have been recruited in the past to peacefully return to their families and communities.
"I can also serve my country by going to school." In the DRC, the ICRC is working to improve protection for minors through awareness raising among weapon-bearers to stop them recruiting children in the first place. ICRC efforts also focus on easing demobilized children back into family and community life, and supporting initiatives to prevent them being recruited again.
After being demobilized, children formerly associated with armed forces and groups spend several months in transitional care centres. This time is required to trace their families and to help them readjust to civilian life through games and interaction.
Children learn to identify the kinds of behaviour that could help or hinder their reintegration into their communities after months or even years away.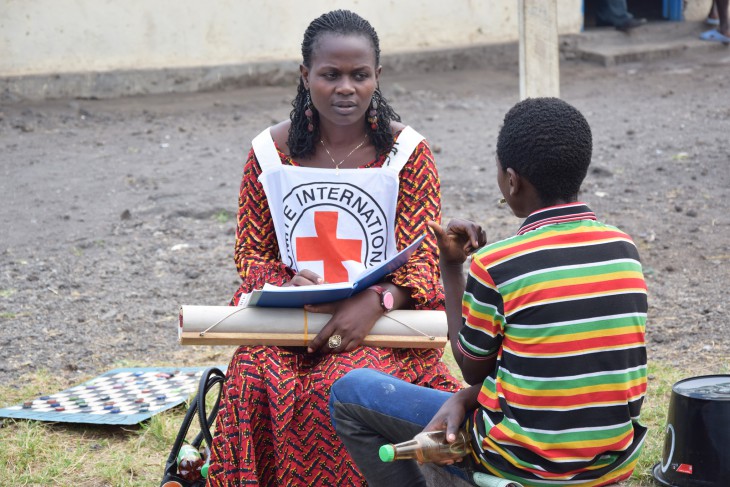 Staying in a transitional care centre also provides children with an opportunity to share their fears and gain the mental strength to resist future recruitment attempts.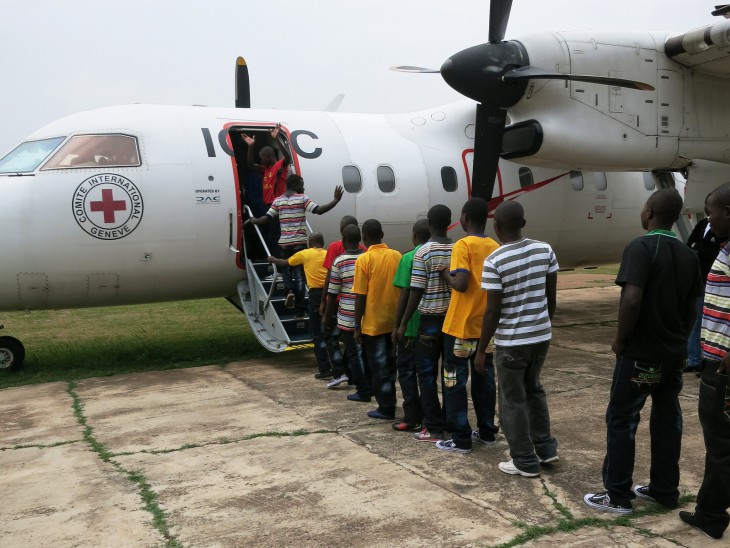 283 demobilized children were reunited with their families in the DRC in 2014 thanks to the ICRC.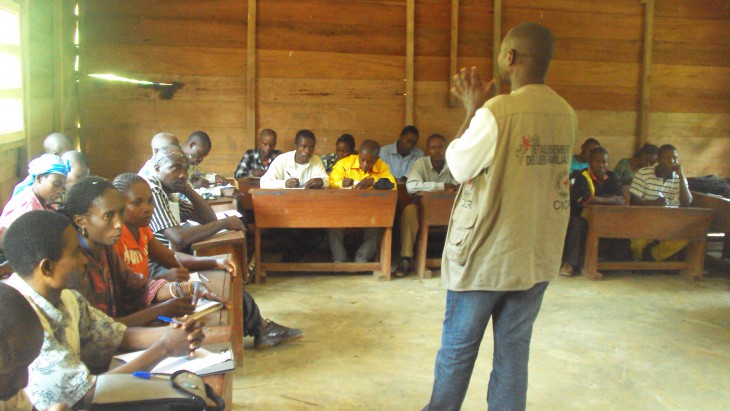 Community leaders are made aware of the challenges the children will face on returning home. These ICRC-run meetings in villages also help communities to learn how to protect all their children and identify those who are most at risk of joining – by choice or coercion – armed forces and groups.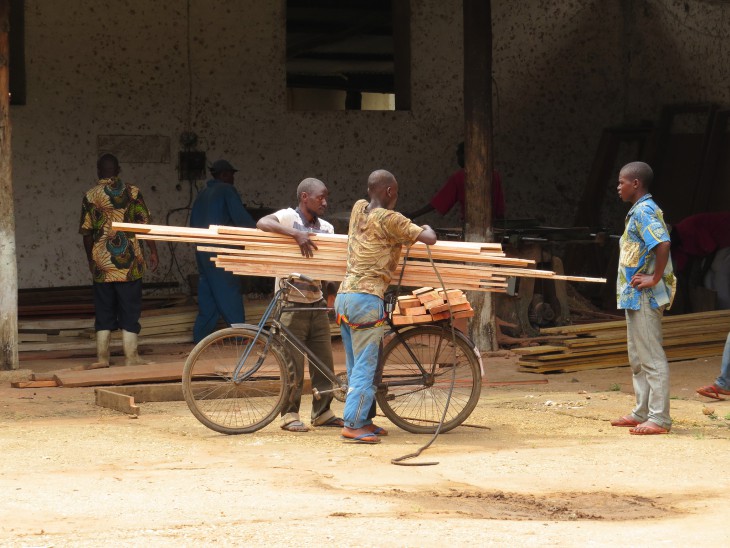 The ICRC supports local organizations that teach at-risk children – including demobilized children – a trade. Carpentry, dressmaking, hairdressing and bakery apprenticeships enable these children to earn a living and participate in community life.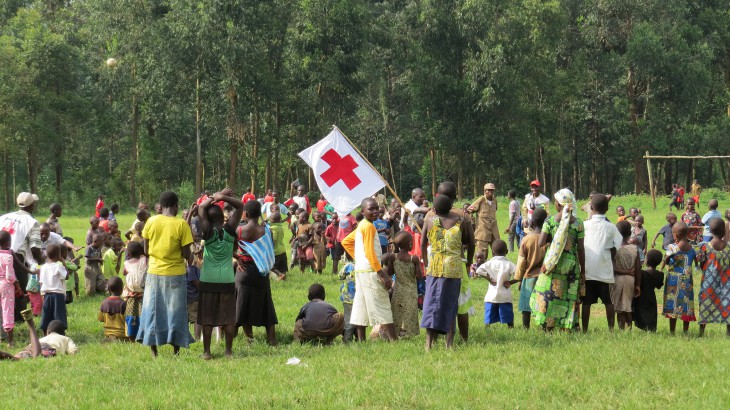 The National Red Cross and the ICRC run recreational activities in villages to foster the inclusion of demobilized children in community life, while also teaching young people about the risks of recruitment.
Photos : CC BY-NC-ND/ICRC/Katsuva Christian/Elodie Schindler/Augustine Nziavake