DPRK: Discussing emergency room trauma management in Pyongyang
The ICRC conducted two emergency room trauma courses for a total of 48 doctors in Pyongyang. The three-day courses were organized in cooperation with the Ministry of Public Health and the DPRK Red Cross Society and allowed the doctors to refresh and discuss a range of diagnostic and therapeutic procedures to be applied when major trauma patients arrive at their hospital emergency rooms.
The two courses, held respectively in late September and mid-October, were the first in this field, organized by the ICRC in the DPRK. "The course for emergency room trauma management is a natural extension of our support to orthopaedic surgery departments in a number of regional hospitals", said Heidi Hecht-Wendt, ICRC Hospital Project Manager in the DPRK. "Participants in the first course were from the four hospitals with which we have a working relationship for some time, that is to say Kaesong, Hamhung, Pyongsong and Sariwon. With the participants in the second course, who are from some of the major hospitals in Pyongyang, we had very little prior contact."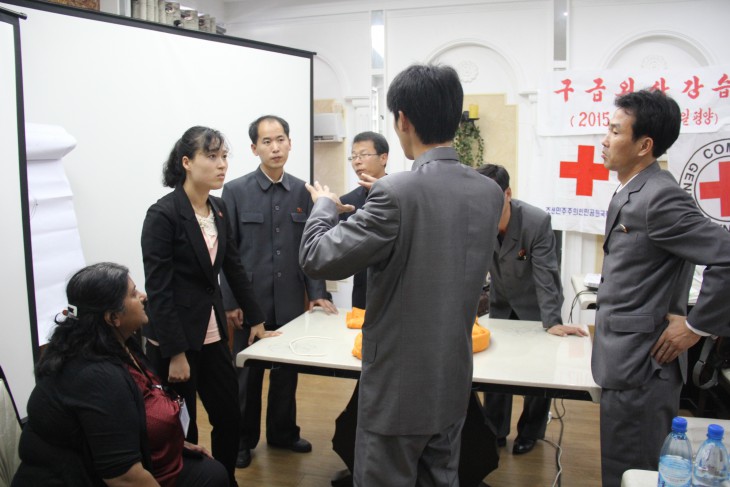 The course provides doctors who are working in this environment with a review of the basics of trauma management in an emergency room setting. This is done through short, interactive lectures and in particular through exposing each participant to practical demonstrations of emergency assessment and resuscitation of life-threatening trauma, such as an obstructed airway or a punctured lung, as well as how to deal with head or spinal trauma.
"The ICRC has developed and offered this type of course since 2005 to share its considerable experience in assessing and treating trauma patients in some of the most diverse environments. The course integrates this but follows the agreed international standards in this field. About 30 courses are carried out annually all over the world" said Dr Asa Molde, a veteran ICRC surgeon, now working as a consultant, who co-facilitated the course.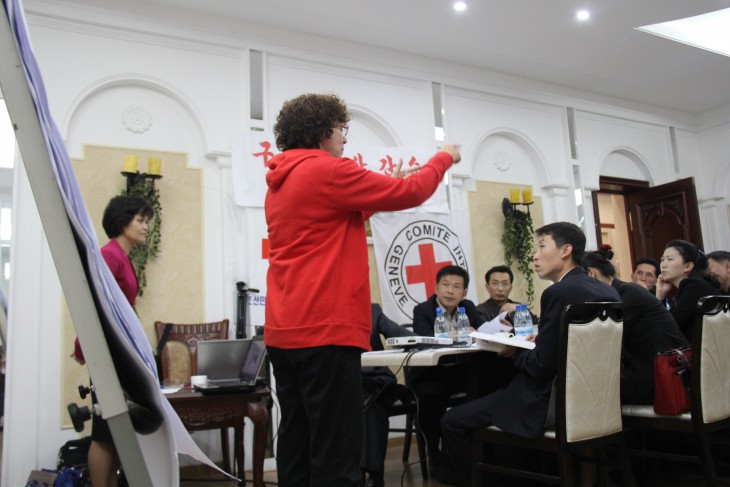 The ICRC has been present in the DPRK since 2002. The focus of its activities is on physical rehabilitation and related orthopaedic medical services. Activities are carried out in cooperation with its primary partner, the DPRK Red Cross Society, and relevant government departments. Currently the ICRC has ten international and twelve national staff working in the DPRK.
Photos: Pyongyang, Taedonggang Diplomatic Compound: Emergency Room Trauma Course (ERTC) organized by the ICRC for doctors working in emergency rooms in hospitals in Pyongyang. Doctors follow short presentations and participate in practical demonstrations of emergency resuscitation and assessment of life-threatening traumas, such as obstructed airway or a punctured lung, and also dealt with head and spinal trauma.
10/2015 Copyright ICRC/Martin UNTERNAEHRER