Eritrea: A solar powered well brings water and relief
Eritreans living in the border village of Aytera know how hard life can be. During the 1998–2000 war between Ethiopia and Eritrea most fled to makeshift camps. Since the conflict ended, they have been rebuilding their lives from the ashes of war.
Aytera's 600 residents depend heavily on their crops and farm animals to survive. This is a test in itself, but the biggest challenge to life in this region – known as Gash Barka, situated in the southwest of the country – is water.
For two years, after Aytera's water pump broke, residents had to walk four kilometres to a hand-dug well to fetch water.
The children from other villages who attend Aytera's school always had to scramble to find something to drink. "It was very sad to see children move from house to house in search of water," said Nebiat Gebreweld, a mother of six.
Once the well was reached – a journey of two to three hours – people had to wait in line to haul water up from a depth of 12 metres before trudging back home with their heavy loads.
Easy access to clean water
Now, thanks to a solar water supply system installed by the ICRC in June 2015, the water situation is much improved. A fountain built in the middle of the village gives residents easy access to clean water.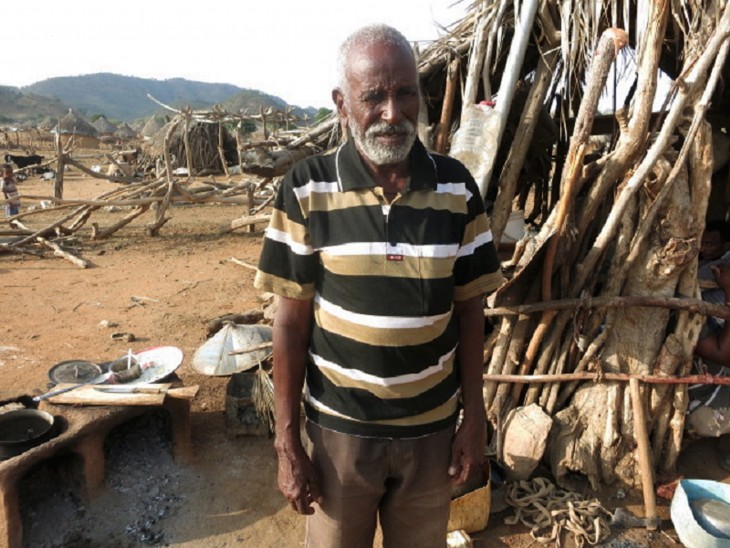 The village has established a three-member water committee to oversee the upkeep of the solar-powered well. Residents each pay a small fee to fill up a jerrycan of water after waiting no more than a couple of minutes to access one of the well's ten faucets.
More time for chores
Gathering the water needed for daily life is often a chore that falls to women and girls. Fiyori Maekele, a seventh grade schoolgirl, said: "The solar water project is very important for girls and mothers as it only takes us a few minutes to fetch water, so I now have more time to spend on chores and school work."
The ICRC has been working in Eritrea since the outbreak of the border conflict, helping vulnerable people and the victims of violence. Its most recent projects include the installation of about 80 solar water supply systems, construction of ponds for livestock, distribution of foot-pumps for small-scale irrigation projects, animal vaccination services, and assisting Ethiopians who wish to be repatriated.