Everyday activities come with life-changing risk
Tetiana, a 64 year-old from Donetsk, stepped on an anti-personnel mine while gardening in Gornyak settlement in the Kuybyshevskiy district of Donetsk, changing her life in an instant.
"My mother instilled in me a love of gardening when I was a child. Together with her, we began to plant this garden 20 years ago. I miss my garden very much and I often dream about it. I still have a flower bed near the house and I take care of it."
Last summer, the life of Donetsk resident Tetiana changed forever. Working in her garden a week before her 64th birthday, she stepped on a mine.
"It was a usual day I arrived in my garden around 8am. My tomatoes and cucumbers are always ripe in August, and I also had to dig up potatoes and pick apples so there was a lot of work to do.
"I planned to do as much as possible on that day, as the shelling had become more frequent and it was uncertain when I would be able to come there again. In addition, the day before there were reports that a civilian was hit by a mine in the nearby settlement of Gornyak. So I was very cautious that day. I walked carefully along all the paths and watched my step."
Tetiana said that she called her children around 6pm to tell them she had gathered the harvest and they could come to pick her up.
"15 minutes after I spoke with my children on the phone, I heard an incoming shell. It fell close, 50 meters away from me.
I saw smoke, and because of dense foliage I could not see what was there, but I heard a strange rustle or hiss.
The first thought that flashed through my mind was that my children would be arriving soon, just as the shelling was starting.
"I went to the house along the same path that I walked all day. And suddenly there was an explosion as if someone threw a large firecracker under my feet. Immediately there was dust, dirt, and the sharp smell of gunpowder threw me onto my back. I rose on my elbow and saw that one of my legs was covered in blood, lacerated by fragments, and on the other, the foot was twisted and torn. I felt a sharp pain like a very severe burn.
"In my pocket, I found a phone. I immediately called my children and told them I had stepped on a mine. In response, I heard silence. I thought maybe the connection was bad, so I dialled them again and asked if they could hear me. They answered yes, we are already in the elevator.
"I crawled away under a tree and sat down on a cinder block.
I held my leg, blood flowed, I was dirty and wearing just one slipper, and my leg was burning badly like it was submerged in boiling water.
When my family arrived, my daughter screamed, 'Mom, mom!' I said, "I'm here near the tree, go carefully."
"I was immediately taken to hospital. Paramedics put me onto a stretcher and took me to the operating room. During the operation, I was conscious and heard everything that was going on and realized that my leg had been amputated.
After the operation, my daughters and friends came to visit me, everyone was crying, and I said, 'There are cucumbers at home, they need to be processed.'
I asked the doctor when I would finally be able to use a prosthesis because I love dancing so much. The prosthesis is not going to be fitted until the leg is completely healed."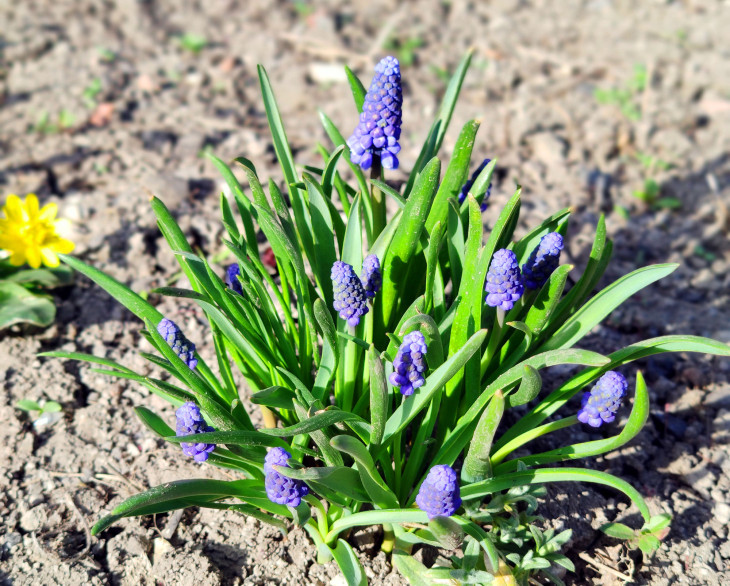 Tetiana said that her garden hasn't been tended for almost a year now. She still has a long and difficult road to recovery, requiring numerous surgeries and rehabilitation. Despite the difficulties, she remains determined to make a full recovery and return to her garden.