Experience of supervisor - Laurent Colassis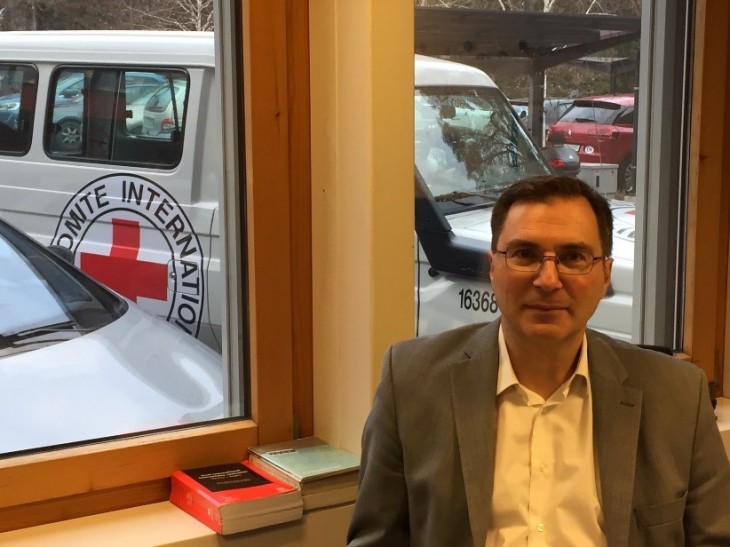 I joined the ICRC in 1997 and served as an ICRC delegate in Afghanistan, head of sub-delegation in Rwanda and deputy head of delegation in Congo-Brazzaville. In 2000, I joined the ICRC legal division in Geneva:
- from 2000 to 2004 as a legal adviser to Operations, providing legal advice to ICRC delegations in the Middle East and Northern Africa, and Central and Southern Africa;
- from 2004 to 2008 as head of the Unit of legal advisers to the Operations;
- since 2008 as the deputy head of the legal division.
For how long have you been supervising trainees/associates?
I started working with associates when I joined the legal Division in 2000 and started supervising two associates in 2004 when heading the Unit of operational legal advisers. The recruitment and overall supervision of the six associates working in the legal division is part of my current responsibilities since 2008.
What does trainees/associates bring to you?
Legal associates bring to the ICRC their strong expertise in international humanitarian law, their enthusiasm for working at the ICRC, a breath of fresh air and their sincere desire to contribute to the alleviation of the suffering of victims of armed conflicts. On a personal basis, I enjoy socializing with them and benefitting from their high level of professional and interpersonal skills, their eagerness and camaraderie. Legal associates are not only key players because of their contribution to our legal work, but also because they are the young talented professionals in whom we choose to invest for the future. Indeed, we have the privilege of hiring impressive candidates as the selection process is very competitive; only six out of more than 400 international lawyers are recruited every year. As they are strongly motivated by the mission and overall activities of our organization, many associates choose to become delegates after completion of their traineeship and half of our current operational legal advisers in the field are former associates. In sum, it is very rewarding to work with such bright colleagues and to contribute to their professional development.
What story would you like to share that impressed you?
There are many stories, whether related to social events organized by our associates or to their successes during or after their traineeship. To mention just one example, one of the current ICRC deputy directors of Operations is a former legal associate. This shows that expertise in and use of international humanitarian law leads to grand things!