Experience of traineeships - Brittany Robles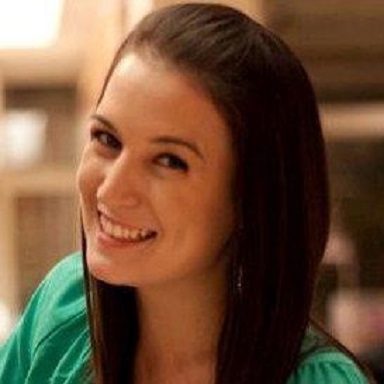 I am an American trainee who is committed to issues affecting vulnerable populations, such as migrants, victims of conflict, sexual and gender minorities (LGBTQ+) and survivors of sexual assault. I have experience in gender analysis, innovation and project management, and hold an M.A. in International Development from the Graduate Institute of Geneva and a B.A. in International Relations from Boston University. I speak English and Spanish and I am currently learning French.
What brought you to the ICRC?
Three years ago, a former ICRC delegate—in character as a quick-tempered, uncooperative and cheeky prison director—introduced me to the world of humanitarian negotiation during my studies at the Graduate Institute of Geneva. During this "Workshop for Future ICRC Delegates," my classmates and I were challenged to negotiate to improve the conditions for detainees in an imaginary prison. The facilitator, yelling from frustration at one point, struck down every suggestion we proposed and grew increasingly hostile due to the body language of our lead negotiator. Springing out of his chair, he demanded a new liaison and I was nominated by my team. By the end of this workshop, I was keen to learn more about the work of the ICRC and the field of humanitarian action. Thus, I enrolled in courses on fragile states, conflict and migration, and applied for this traineeship shortly after my graduation.
What do you do?
I am an Associate in Gender and Diversity within the Global Talent Management Division working to promote and advance gender equity and inclusion across the organization. During the past year at HQ, I was fortunate enough to have had the opportunity to co-author a ten-year review of gender equity, diversity and inclusion at the ICRC, assist with the International Geneva Gender Champions initiative and help frame the ICRC's new global strategy on diversity and inclusion.
What are the top 3 highlights of your traineeship?
1. Apéros – It may sound silly, but I have learned so much throughout the year after work hours. It is through these events that I have met most of the colleagues I know from other departments and heard the most interesting stories about their field missions in war-torn countries over the last thirty years.
2. Events – The ICRC hosts a number of internal and external events throughout the year and these have really added to my overall experience and taught me a lot about IHL and humanitarian action. My favorite event this year was in June for the International Day in Support of Victims of Torture and titled "Solitary Confinement: How to Preserve Humanity in High Security Settings." It was chilling to hear the testimony of Terry Waite, who had been taken hostage in Lebanon and held in solitary confinement for almost five years, juxtaposed with the input of Tom Enger, the Head of Security for the Norwegian Correctional Services.
3. Trainee community – The trainees are a group of incredibly diverse, impressive and accomplished young professionals who speak an absurd amount of languages. When I first started working here, I remember feeling very intimidated! However, they were all very welcoming and went out of their way to include everyone in the events and initiatives they organized. I have made so many great friends through this network, who have helped me grow both personally and professionally.