Fiji Red Cross and ICRC restore contact between families after cyclone
Severe Tropical Cyclone Winston, which tore across Fiji on 20 and 21 February, was the strongest cyclone ever recorded in the southern hemisphere. With sustained winds of 298 km/h when it made landfall, TC Winston killed 43 people in its path and left the worst trail of destruction and devastation that Fiji has ever experienced.
The outer islands have been wiped out completely and thousands of people have been left homeless, taking shelter in evacuation centres.
Electricity and communications on these islands have been affected, making it impossible for people to contact their loved ones. Families living in Fiji could not communicate with one another, while families of tourists were left desperately trying to get in touch with their relatives.
The Fiji Red Cross Society (FRCS) was well prepared and its volunteers and staff are doing a great job providing much-needed support to affected communities. The National Disaster Management Office (NDMO), realizing the need for families to contact each other, gave the FRCS the lead role in restoring family links (RFL).
A dedicated website is enabling people to either register themselves as alive and well or register a missing relative. The FRCS has also set up a hotline (+679 3314 133 ext. 112 or +679 873 8803). As of 9 March, 40 people had either registered on the website or contacted the FRCS directly looking for family, while three people reported that they were safe and well.
The ICRC is supporting the National Society's RFL work, both by helping with RFL services and by increasing awareness of RFL among FRCS assessment and response teams.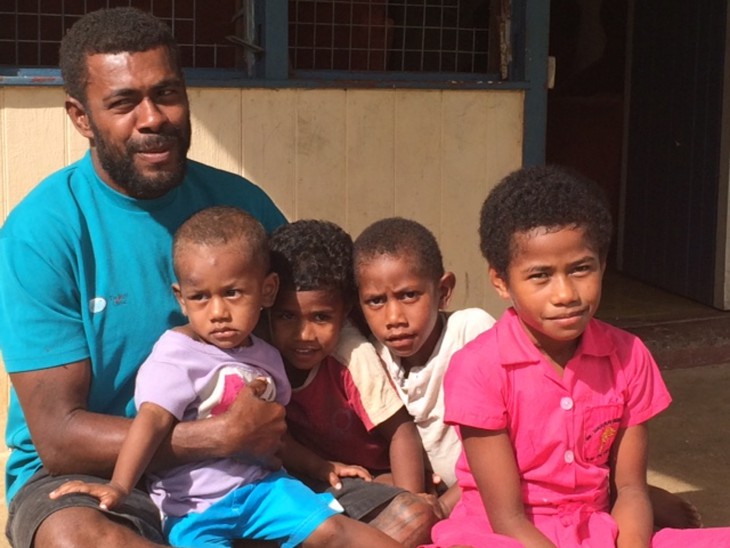 16 people have restored contact with their family members since TC Winston hit Fiji. They include Mesake Lacarua, living in Nairukuruku village, Naitasiri province. When an FRCS/ICRC team met Mesake, he had been unable to contact his sister in Lautoka since Winston hit his island of Viti Levu. He had no electricity to charge his phone and no phone network even if his phone had been working. So he was delighted when the FRCS lent him a satellite phone on which to call his sister.