ICRC directorate
A new Directorate began its mandate 1 July 2022 – with 6 new Directors. The members of the ICRC directorate are appointed by the Assembly for four-year terms.
Robert Mardini
Director-General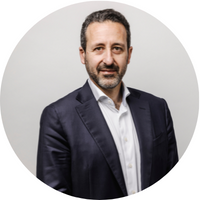 Robert Mardini is Director-General of the International Committee of the Red Cross (ICRC), a position he assumed in March 2020. As head of the ICRC's executive body, he is responsible for steering the organisation's global humanitarian activities and its 20,000 staff in more than 100 countries, with a yearly budget of over USD 2.5 billion.
A master's degree holder in civil engineering and hydraulics from the Swiss Federal Institute of Technology (EPFL) in Lausanne, Mardini began his ICRC career in 1997, coordinating programmes in Rwanda and Iraq before going on to lead the Water & Habitat unit.
Since then he has held a variety of key positions in the organisation, notably Deputy Director-General (2010-2012), Regional Director for the Near & Middle East (2012-2018) and Permanent Observer to the United Nations and Head of Delegation in New York (2018-2020). In 2021, he was elected to the Swiss Academy of Engineering Sciences (SATW) in recognition of his ability to mobilise teams to provide effective emergency aid to victims of major armed conflicts.
Mardini is a dual Lebanese-Swiss citizen. He is married and has two daughters.
---
Martin Schüepp
Director of Operations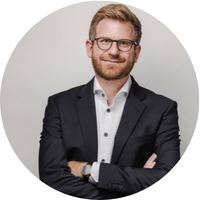 Martin Schüepp is the Director of Operations of the International Committee of the Red Cross (ICRC), based in Geneva, Switzerland.
Since joining the ICRC in 2007, Martin has held various operational and managerial positions in complex conflict environments, notably in Sudan's Darfur region, southern and south-eastern Afghanistan, and eastern Democratic Republic of the Congo. He coordinated the ICRC's operations in West Africa before overseeing the ICRC's operations in Europe and Central Asia first as Deputy Regional Director and from 2019 to 2022 as its Regional Director.
Prior to joining the ICRC, Martin led a United Nations Development Programme project in Blue Nile State, Sudan. Born and raised in the Swiss Alps, he holds Master's degrees in International Affairs from the Graduate Institute, Geneva, and the Fletcher School at Tufts University, Massachusetts.
---
Olivier Ray
Director for Mobilization, Movement & Partnerships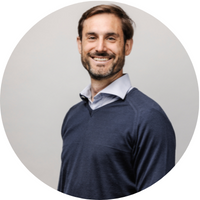 Olivier Ray has been appointed to head the new department of Mobilization, Movement and Partnerships within the International Committee of the Red Cross (ICRC) in February 2022. He officially started his mandate with the new board of Directors on 1st July of this year.
Before joining the ICRC, Olivier was the Senior Adviser for Global Affairs to French President Emmanuel Macron, leading on multilateral issues (UN, G7 & G20), global health and environment, humanitarian, development and human rights. He has worked for the French Ministries of Foreign Affairs (policy planning and foresight division) and Health & Social affairs (diplomatic advisor to the Minister). He held various positions at the French Development Agency, including head of the crisis prevention and post conflict recovery unit, director for Lebanon and Syria and Regional director for the Middle East.
He holds an MA in International Relations from Columbia University, an MA in Public affairs from Sciences-Po, and a BSc in International Relations from the LSE. He is the co-author of Africa's Moment (2011, initially published in French in 2010), and Le Grand Basculement: la question sociale à l'échelle mondiale (2011), as well as many articles on international development.
Olivier is married and the happy father of two children.
---
Claire Hoang Sperandio
Director of People and Culture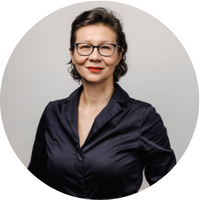 Claire joined the ICRC in 2019, as deputy director for the Human Resources department where she oversaw several centers of expertise (talent acquisition and attraction, career, learning & development, people analytics, HR risk assurance) and designed the People Strategy 2020-2025.
Claire has over 25 years of Human Resources experience gained in the private sector and international organizations where she held several senior HR positions. Her specialty lies in HR partnership, talent management, leadership development and coaching.
Claire is Swiss and French, of Vietnamese extraction. She holds a Master Degree in Management and Business Administration from Neoma Business School, France, as well as a professional coaching certification from the Henley Business School.
---
Dr Nils Melzer
Director of International Law, Policy & Humanitarian Diplomacy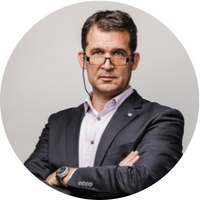 Nils Melzer was appointed as the ICRC's Director of International Law, Policy and Humanitarian Diplomacy in 2022. He has previously served with the ICRC from 1999 until 2011, both as a delegate in operational contexts and as a legal adviser in Geneva.
He has also been the United Nations Special Rapporteur on torture and other cruel, inhuman or degrading treatment or punishment (2016-2022); Senior Security Policy Advisor to the Swiss Ministry of Foreign Affairs (2015-2016); and Vice-President of the International Institute of Humanitarian Law in Sanremo (2019-2022).
An affiliate Professor of International Law at the University of Glasgow, he has also held the Swiss Chairs for Human Rights and, respectively, for International Humanitarian Law at the Geneva Academy of International Humanitarian Law and Human Rights, and has been a Senior Fellow and Programme Advisor for Emerging Security Challenges at the Geneva Centre for Security Policy, as well as Research Director at the Centre for Business and Human Rights at the University of Zurich.
---
Sarah Epprecht-Noetzli
Director of Protection and Essential Services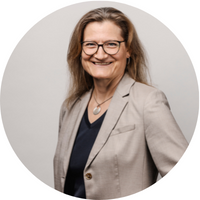 Sarah Epprecht-Noetzli is Director of Protection and Essential Services at the International Committee of the Red Cross (ICRC), charged with overseeing the further development of the ICRC's programs to achieve humanitarian outcomes for and with people affected by armed conflict and other situations of violence. These include the ICRC's work in the domains of health, economic security, WASH, weapons contamination, as well as efforts to address issues related to the respect of civilians and detainees and persons who are separated from their families, or have gone missing.
Ms Epprecht joined the ICRC in 2000 as delegate in the Democratic Republic of Congo and subsequently held program coordination and management positions in the ICRC's operations in Afghanistan, Israel and the Occupied Territories, Liberia, Rwanda, Malaysia and Armenia. She has worked in advisory roles in the development of the ICRC's policies and action in relation with the humanitarian consequences of migration, the promotion of judicial guarantees linked with the ICRC's work in places of detention, and the legal frameworks applicable to the ICRC's operations.
Ms Epprecht was Chief of Staff to the Director of Operations and then Deputy Director of Operations in charge of Protection and Assistance programs prior to taking up her current assignment.
---
Valérie Abrell Duong
Director of Support and Digital Transformation
Valérie Abrell Duong is a game-changing and visionary leader in IT and digital transformation with extensive international experience in health care, retail, consumer packaged goods and humanitarian work. She started at Procter & Gamble in software development, then focused on new business models and pioneered e-commerce and digital marketing for global brands such as Pampers, Gillette, SK-II and Ariel.
In 2009, she took a broadening assignment at HP as a disruptive innovation consultant to large accounts. In 2010, she came back to P&G as the head of IT & Digital for EMEA and built digital scale to competitive advantage. In 2016, Valérie joined Sanofi as the IT Vice President for Digital and Innovation, as well as CIO Diabetes and Cardiovascular. She promoted new ways of working, injecting an entrepreneurial spirit to advance technology and data-driven innovations such as multichannel marketing services, patient support programs or digital therapeutics. Since 2021, she serves as an advisor and business angel for startups in health care, tech or sustainability.
In April 2022, she joined the International Committee of the Red Cross and the directorate in July 2022 of the ICRC as Director of Support and Digital Transformation. Valérie has an M.S. in Electrical Engineering and Computer Science from CentraleSupélec. She strives to create a collaborative and stimulating environment in which people are free to express their creativity, be bold and have an impact.