ICRC directorate
The members of the ICRC directorate are appointed by the Assembly for four-year terms.
Robert Mardini 
Director-general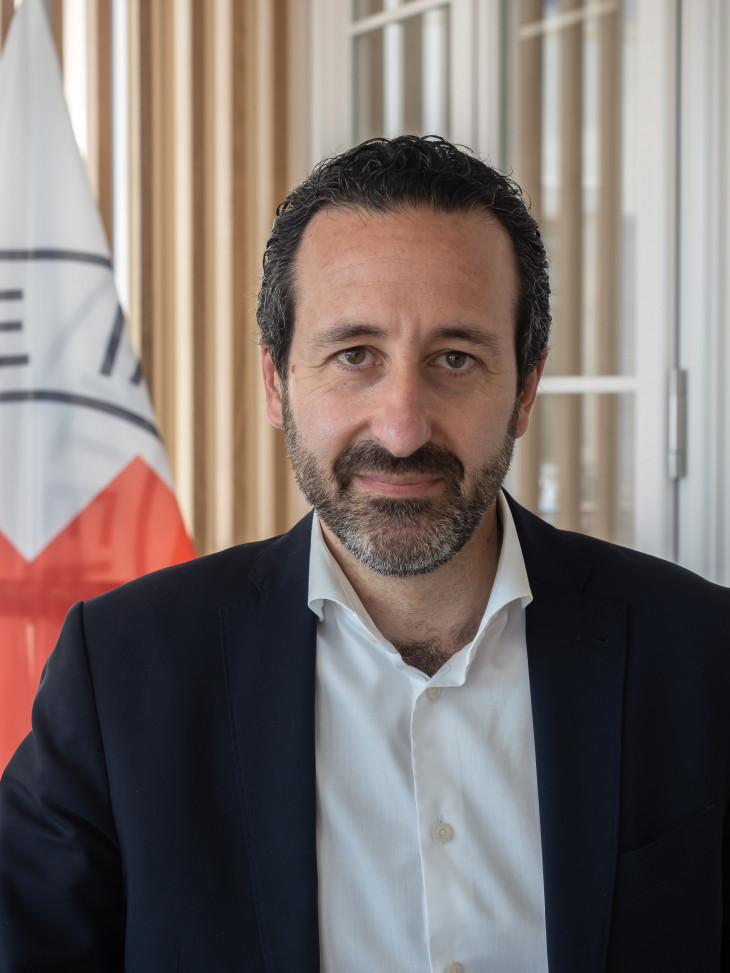 Robert Mardini was born and raised in Tripoli, Lebanon. He was educated at the Lycée Français in Tripoli and at the Ecole Polytechnique Fédérale de Lausanne (EPFL), Switzerland, where he was awarded a Master of Science in civil engineering and hydraulics in 1996.
He joined the ICRC in 1997, coordinating water engineering programmes in Rwanda and Iraq, before leading the organization's Water & Habitat Unit with projects in over 40 countries. He held various senior positions within the organization, including Deputy Director General (2010-2012), Regional Director for the Near and Middle East (2012-2018) and Permanent Observer of the ICRC to the United Nations & Head of Delegation in New York (2018-2020). 
In this latter role, Mardini steered the ICRC's diplomatic engagement with the UN Security Council, the UN General Assembly, Member States and UN entities to influence decisions on humanitarian issues across policy themes and geographic contexts. Mardini was appointed ICRC Director-General in October 2019, and took up his position on 30 March 2020.
Dominik Stillhart
Director of operations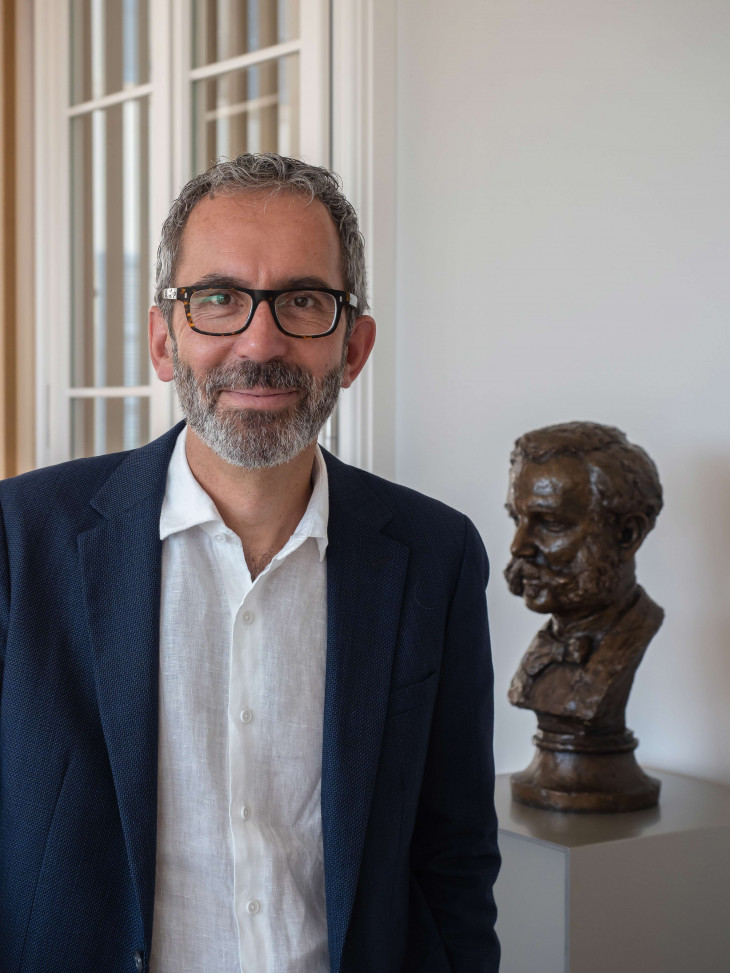 Dominik Stillhart has spent 27 years with the ICRC and has senior-level experience in the field and at headquarters. He has wide experience of various operational contexts and roles, and in handling crisis and emergency operations.
Prior to joining headquarters as deputy director of operations in 2007, he had served for 15 years in the field primarily in Africa, the Balkans and the Middle East. Assignments included postings as head of delegation in Sudan and Israel and the occupied territories.
Before being appointed as director of operations in 2014, he was head of the ICRC's people management programme (a set of projects aiming at enhancing the organization's capacity to attract, develop and retain the best possible workforce).
Helen Durham
Director of international law and policy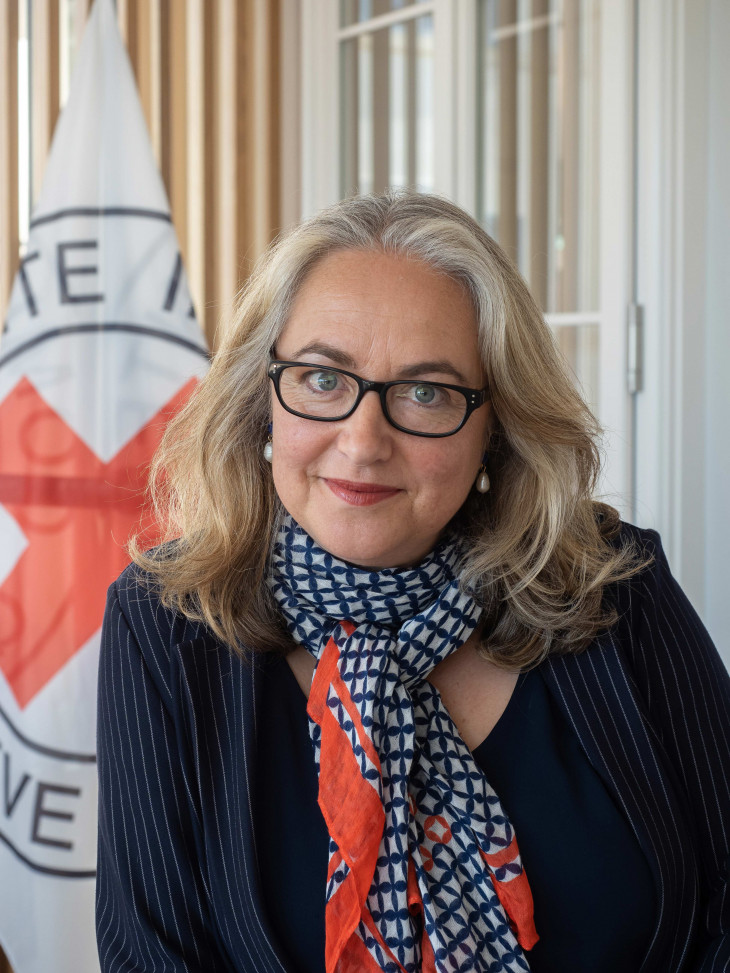 Helen Durham has a PhD in the fields of international humanitarian law and international criminal law, and is a senior fellow at Melbourne Law School. She has been director of international law, strategy, planning and research at the Australian Red Cross and has worked as ICRC head of office in Sydney and as legal adviser to the ICRC's regional delegation in the Pacific.
She has also completed a number of assignments with the ICRC in Myanmar, Aceh and the Philippines.
Sébastien Carliez
Director of Communication and Information Management a.i.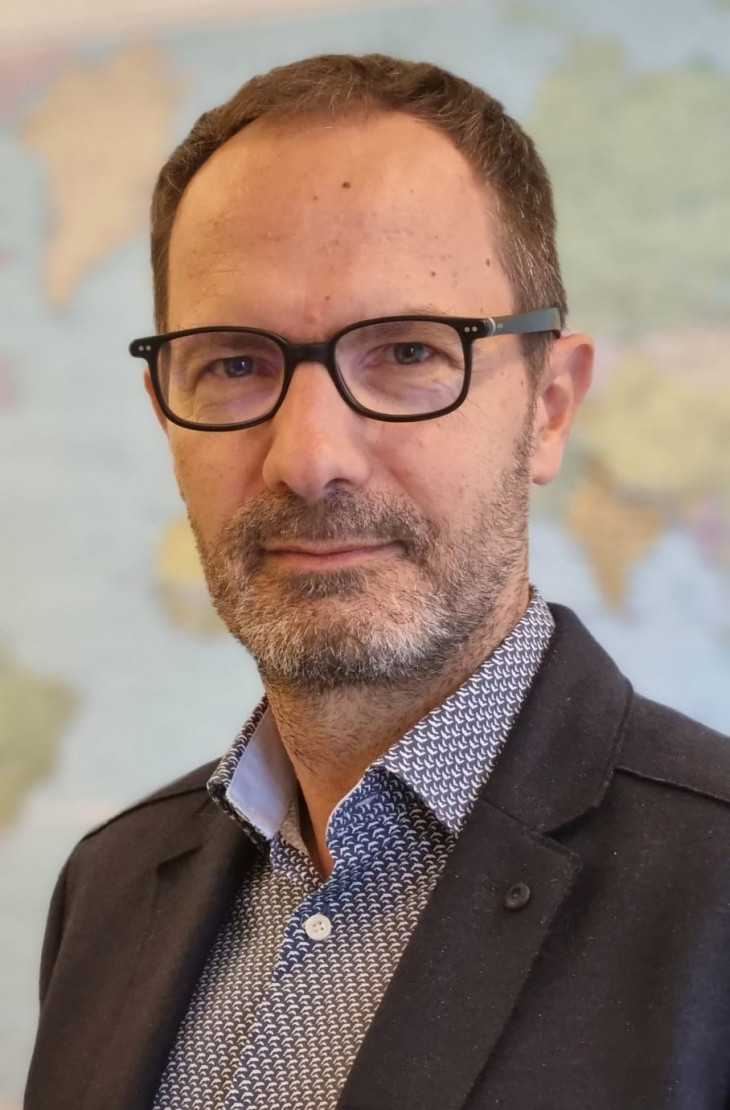 Sebastien was appointed in October 2021. He has previously served in several communication and management roles, including as deputy director (2018–2021).

He joined the ICRC in 2005 after nine years in the Middle East working in different communication capacities for the European Community Humanitarian Aid Office (ECHO), the International Federation of Red Cross and Red Crescent Societies (IFRC), the United Nations Development Programme, and several NGOs. He has also worked as a journalist. Sebastien holds master's degrees in journalism and international relations, and a bachelor's degree in economics.
Gherardo Pontrandolfi
Director of human resources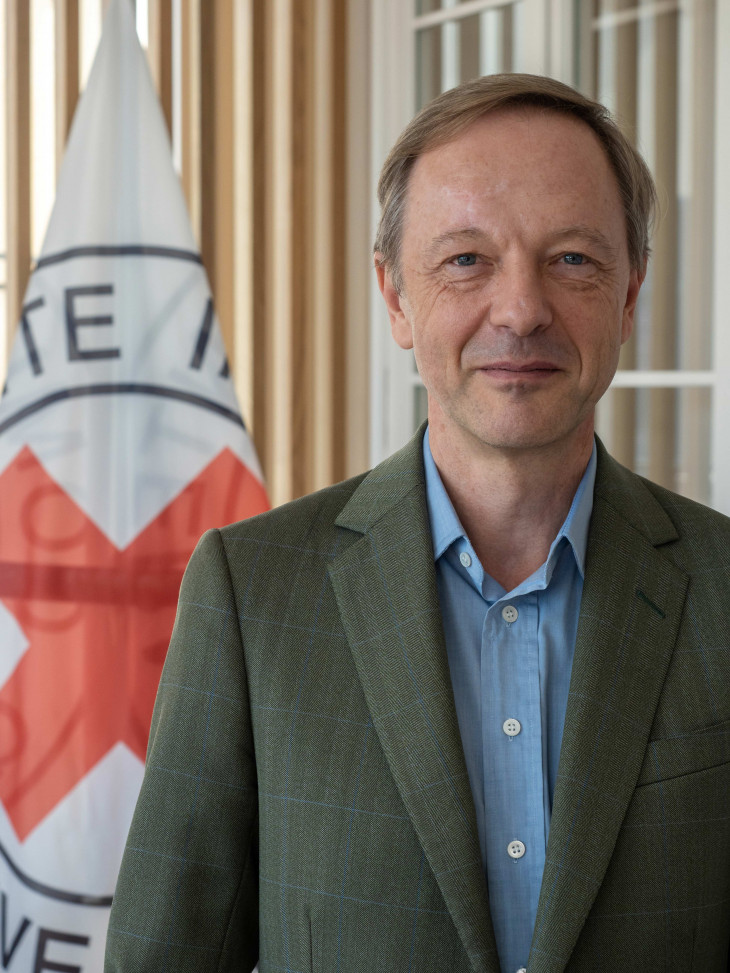 Gherardo Pontrandolfi has worked for the ICRC for 19 years and has held various senior field and headquarters positions. He has served as head of mission in Kosovo, head of subdelegation in Darfur, head of delegation in Eritrea, and South Africa and Afghanistan. He has experience of working across Latin America, Africa, the Middle East and Asia.
Prior to joining the ICRC, he served as assistant to the secretary-general of the German Red Cross and as a manager at Procter & Gamble.
Katie Sams
Director of financial resources and logistics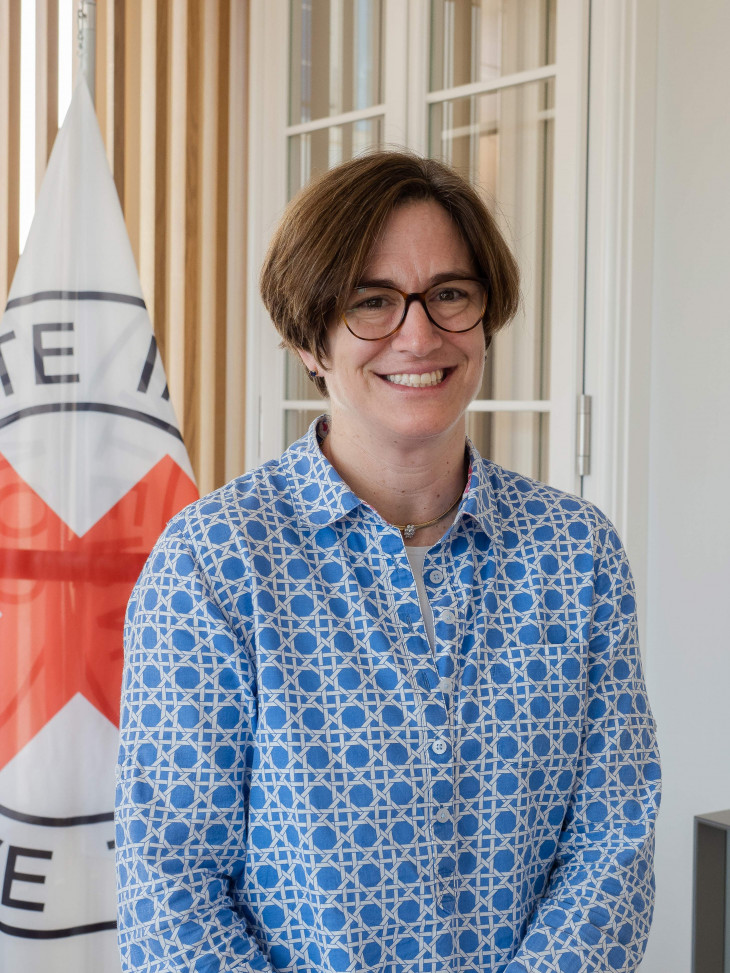 Katie Sams joined the ICRC in 2000 and took up her current role in July 2018. In that capacity, she leads the organization's fundraising, financial and administrative services, and logistics teams, and guides its budgetary management and strategic financial decisions.
Katie was previously the chief of staff to the director-general (2010-18), where she oversaw the implementation of financial frameworks, supervised the ICRC's strategy and performance management activities, and managed the directorate's agenda.
Prior to that, she supported the implementation of the ICRC's prevention activities around the world, heading the unit in charge of managing relationships with civil society audiences and running training courses on international humanitarian law.
Katie began her ICRC career as a protection delegate in the field. She has also worked as a researcher for the UN and several NGOs, and as a law clerk for a federal judge in the United States. Katie holds a master's degree in international relations, a law degree, and a bachelor's degree in liberal arts.
Balthasar Staehelin
Director of Digital Transformation and Data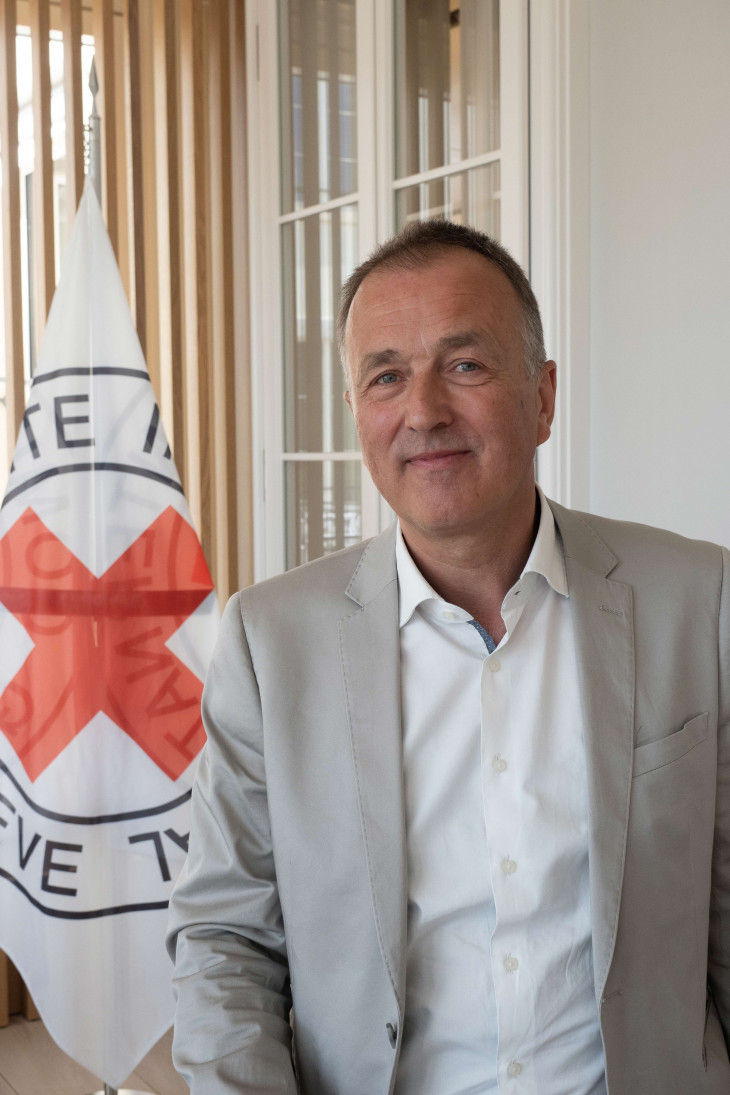 Balthasar Staehelin was appointed as the ICRC's Director of Digital Transformation and Data in May 2020. He joined the ICRC in 1993, becoming head of operations in the Middle East and North Africa in 2002, and deputy director of operations in 2006.
He left the ICRC in 2008 to work in local government in Geneva, where he led the department in charge of social welfare, housing, health, and integration programmes for asylum seekers and refugees.
He returned to the ICRC in 2012 as deputy director-general, leading cooperation between the ICRC and the International Red Cross and Red Crescent Movement and overseeing organizational change management following the creation of the Global Compliance Office. He holds a master's degree in history, English literature and constitutional law from the University of Basel, Switzerland.