Laos: Safe access to water saves lives
People in rural Laos still risk their lives to fetch water for themselves and their crops. The ICRC is working hard to improve the situation.
The Lao People's Democratic Republic has the dubious distinction of being, per capita, the most heavily bombed nation in the world. It is believed that, during the war between 1964 and 1973, two million tons of ordnance were dropped on Laos, thirty per cent of which failed to detonate. Unexploded ordnance can kill or maim people going about their daily activities, such as crossing fields to fetch water or taking livestock to watering holes. During the last 15 years, more than 900 people – nearly half of them children – are believed to have been killed or injured by unexploded ordnance in Laos.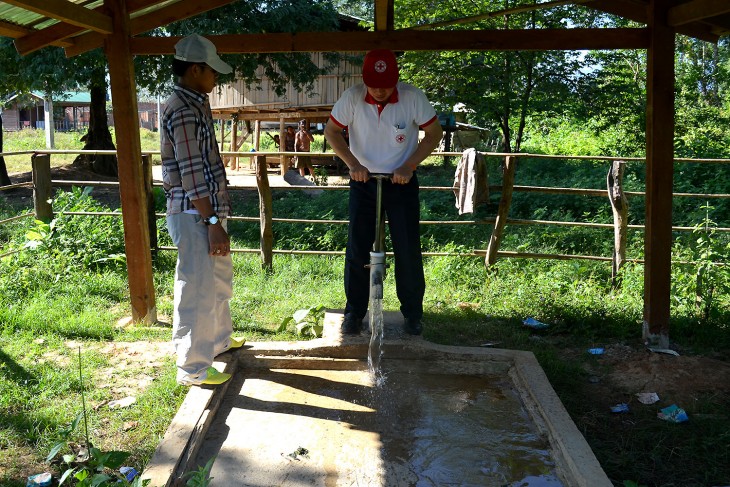 Since 2005, the ICRC and the Lao Red Cross and have been helping to improve communities' access to water. In November, three water projects were completed in Southern Laos, providing year-round access to water for more than 3,000 villagers.
In one badly affected area of Attapeu province, a new borehole has enabled villagers to obtain water without having to cross potentially lethal terrain.
At the inauguration ceremony, Eric Weissen, an ICRC engineer, said that "people are relieved that they no longer have to walk for miles or risk their lives to fetch water. More importantly, farmers can now grow more crops during the dry season, boosting their income and helping to feed their livestock."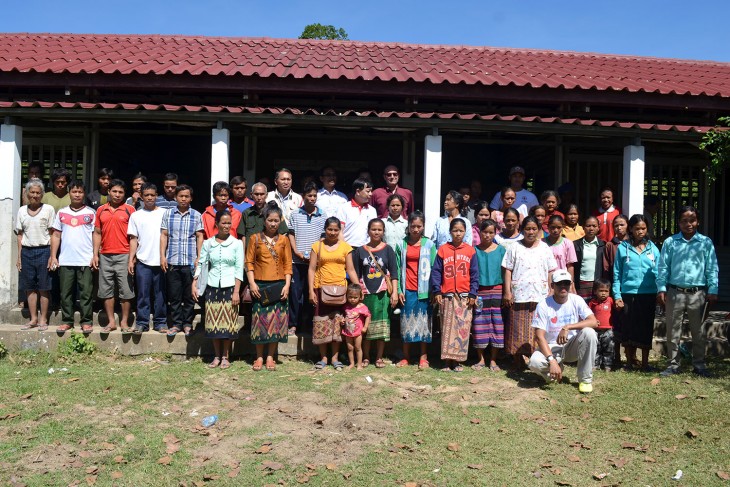 A village in Sekong province also celebrated the inauguration of a 60-metre-deep borehole. At the ceremony, one villager said "it is wonderful to have a water source within easy reach, and not to worry about stepping on unexploded ordnance or a mine."
The borehole was drilled by local contractors, with financial support from the ICRC and assistance from the National Centre for Environmental Health and Water Supply (NAM SAAT) and the Lao Red Cross branch in Sekong.
Prior to the start of the two projects in Attapeu and Sekong, the Lao National Unexploded Ordnance Programme (UXOLAO) had cleared the land of mines and unexploded shells.
The ICRC's support activities are not limited to drilling boreholes, however. In Sekong province, the ICRC and the local branch of the Lao Red Cross helped the regional agricultural authority to construct a dam, by hiring local contractors to dig a 700-metre trench.
The ICRC is also active in the northern part of Laos. For example, it is currently looking into improving the water supply and installing a water filter at Luangprabang Hospital, which would ensure patients and staff have access to clean water.