Lebanon: Cooking with grace
Portraits from Bab al-Tabbaneh and Jabal Mohsen. Tripoli, Lebanon's second largest city, has long been plagued by cycles of violence and hardship. To help the most vulnerable members of the marginalized communities of Bab al-Tabbaneh and Jabal Mohsen build their resilience and regain their dignity, the International Committee of the Red Cross (ICRC) has launched several projects in close cooperation with the Lebanese Red Cross and local organizations and authorities. One such project has been to set up Ruwwad Kitchen in Bab al-Tabbaneh and Dar al-Hikmah Kitchen in Jabal Mohsen, where women from both communities are trained by chefs and cook daily hot meals that are delivered to up to 110 vulnerable families in both neighbourhoods.
Photos : CC BY-NC-ND / ICRC /L. Salvinelli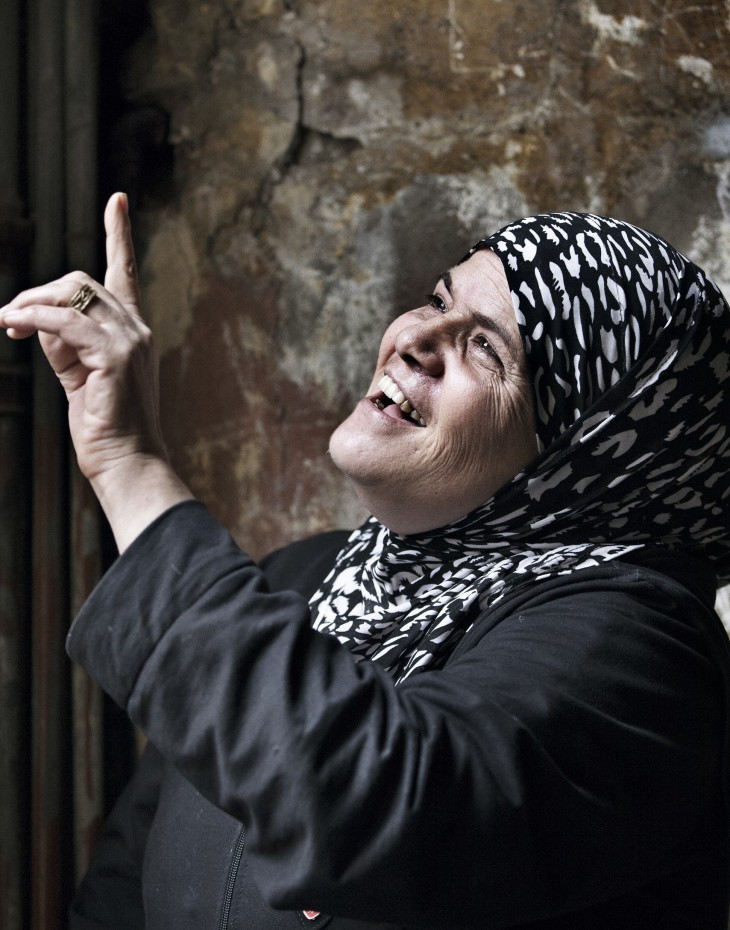 Samar in her house on the front line
 Bab al-Tabbaneh, Tripoli. A stroke left Samar Ahmad half paralyzed and unable to work. She has seven children – two of them have mental disabilities. Her husband passed away 10 years ago. Her family is one of the vulnerable households receiving daily hot meals from the kitchens, delivered to their door. "This project is bringing us, people from both neighbourhoods, together. That's what I love most about it. The women cook, and the men deliver. We need jobs to get our men off the streets and away from the guns."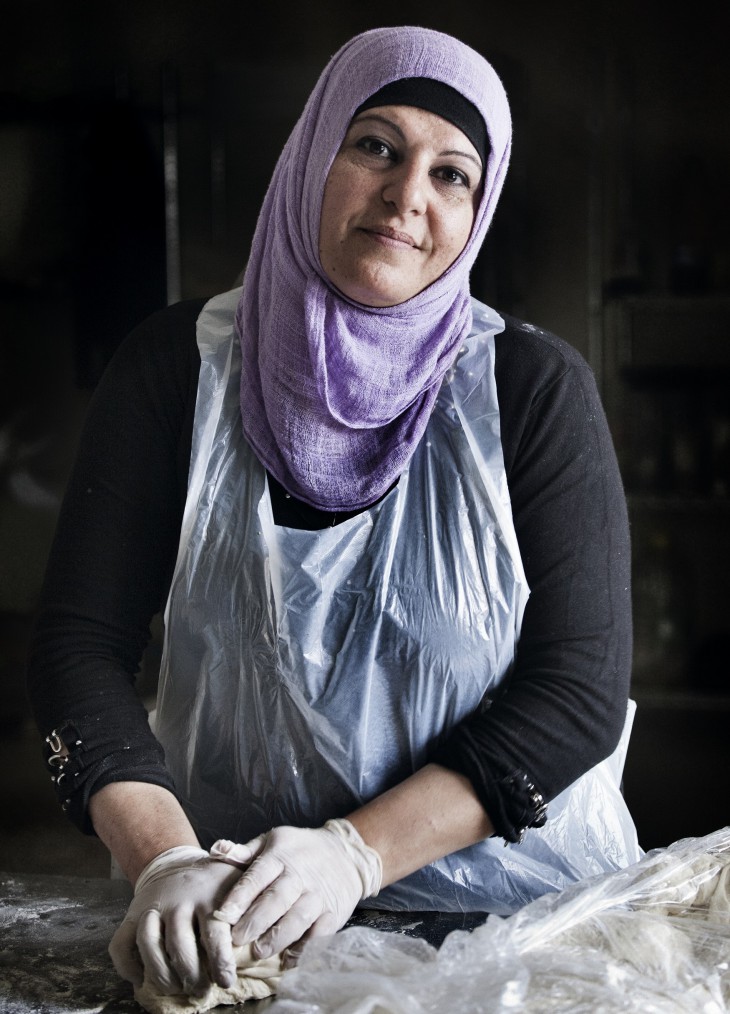 Hannah in Ruwwad Kitchen
Bab al-Tabbaneh, Tripoli. "I feel like the buildings of Bab al-Tabbaneh; the only difference is that they´re riddled with bullets while I´m riddled with pain and suffering." With seven children to feed, a disabled husband and her personal fight against breast cancer, Hannah Awad has learned to live with pain. Despite it all, she radiates serenity and always has a heart-warming smile on her face.
"I long for peace of mind, for the luxury of not having to worry about the best way to spend the little money that comes in, whether for food, school or my breast scan." Hannah has discovered that she is good at cooking and hopes one day to set up her own small food business.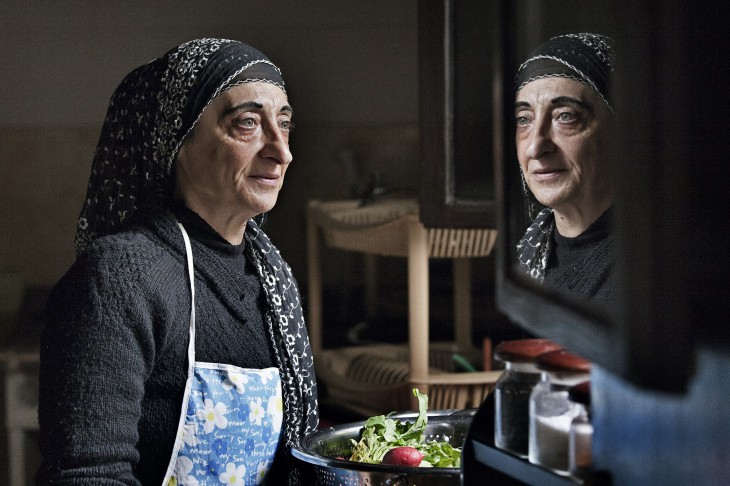 Doha in Dar al-Hikmah Kitchen
Jabal Mohsen, Tripoli. Doha Mahfouz is a single mother of few words. She barely looked up from the bowl of vegetables she was washing for a Fattoush salad. "A life other than the one I had, a more dignified one for my children – that's all I wish for," she said in a low but strong voice. As she wiped her hands on a bright blue apron that highlighted the strength in her blue eyes, our eyes fell on her worn and wrinkled hands. "Those aren´t my hands," she shrugged. "Life hasn´t been too kind to people in this neighbourhood and obviously it shows."

Wafa in Ruwwad Kitchen
Bab al-Tabbaneh, Tripoli. Anxiety drove 51-year-old Wafa Hazouri to shut herself up in her house in Jabal Mohsen for months on end, agonizing about how to support her family of four. As a taxi driver, her husband barely earned enough to make ends meet. When clashes broke out in the Tripoli neighbourhoods of Bab al-Tabbaneh and Jebel Mohsen, their only livelihood dried up completely. Paralysed by fear for her children's wellbeing, Wafa fell into a deep depression.
But today she is one of the women working as a cook in Ruwwad Kitchen in Bab al-Tabbaneh. "Working here doesn't just help me pay the bills and give back to my community, it also gives me a boost on a personal level," said Wafa, with tears in her eyes. "My children were so happy when they saw how this project helped me gradually break out of my isolation and depression."