Mourning the missing, three decades on
Thirty years after the Bougainville crisis ended, the women of Central Bougainville still bear the emotional scars of the ten year conflict. Many of them lost husbands, sons, nephews and fathers. The armed conflict that was fought from 1988 to 1998, between the Papua New Guinea Government and the secessionist forces of the Bougainville Revolutionary Army (BRA) was responsible for up 20,000 deaths. Many of which remain unaccounted for.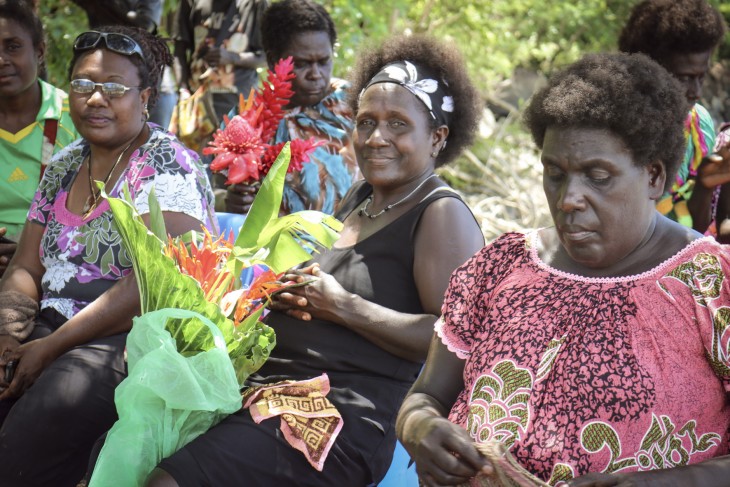 The ICRC supports the local people of Bougainville during the International Day of the Disappeared (IDoD) by providing a place for them to come together to share their stories, and mourn the loss of their loved ones. This year a small but significant ceremony took place at the Loloho wharf in Arawa, where hundreds of lives were said to have been lost during the crisis.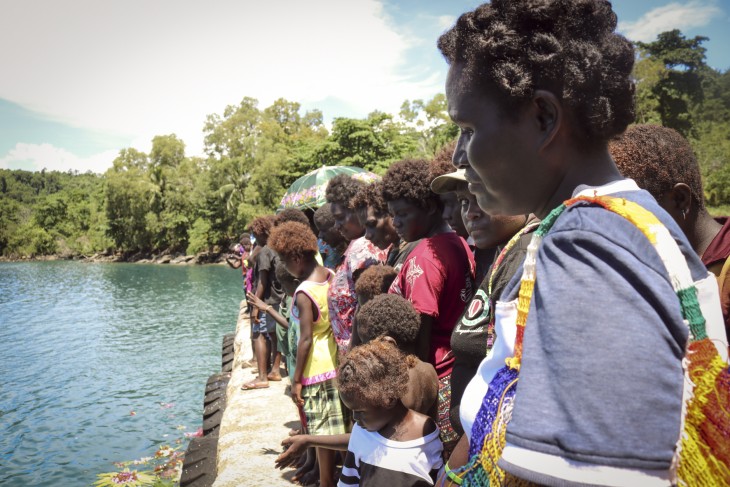 For the women of Central Bougainville, not being able to put their missing family members to rest is a painful reality that they constantly live with. Ceremonies like these help them to cope.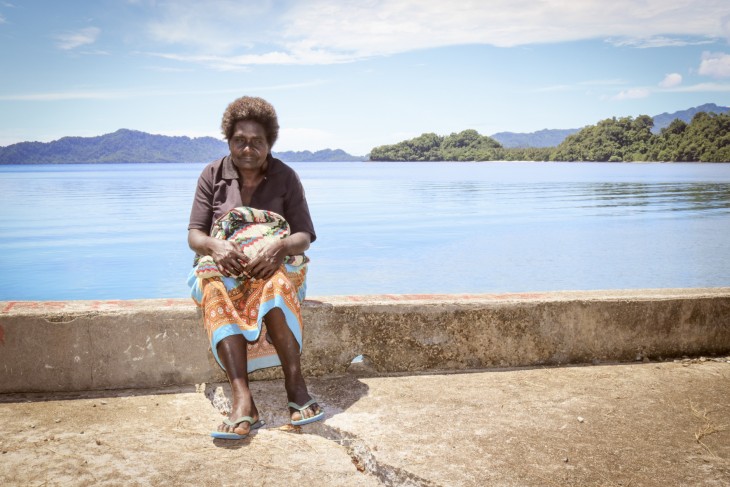 Scholly Kuarlo from Panguna in Central Bougainville represented her mother who could not attend the memorial due to her fragile state. "The loss of my brother had a profound effect on our mother. She often sits alone, starring blindly into nowhere. We know she is grieving for her beloved son and we do our best to comfort her. We were told he was killed somewhere in Torokina after being accused to of spying for the PNG Defence Force, but we don't really know for sure."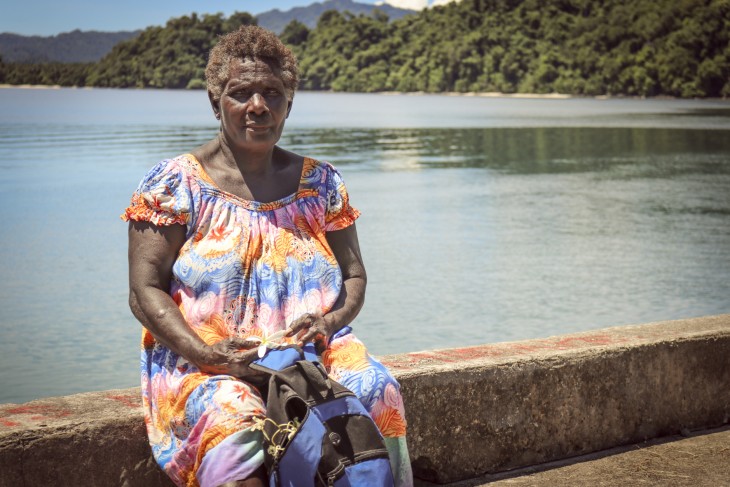 Monica Bera's son was only 20 years old when his life was cut short. "He was my first born son. Sometimes I sit and I wonder if he was alive today, would he have been a policeman, a doctor or a businessman. I still miss him very much". Monica uses IDoD as an opportunity to get together with other women from Bougainville who share similar experiences of loss, so they can share and talk about their missing relatives. "Knowing we all share the same pain sometimes eases our sorrow."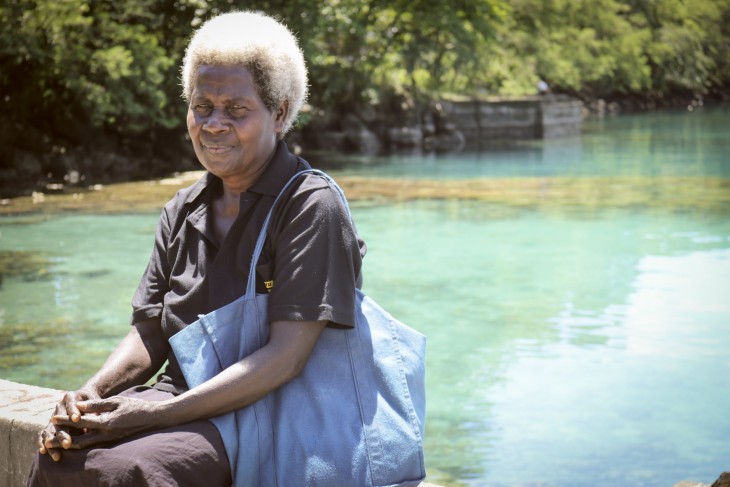 Pauline Taveka lost her husband during the crisis. She still does not know where his remains are. Left to raise three children on her own, she describes her journey as wearisome and challenging. Pauline struggles to pay her children's school fees with the little money she gets from her cocoa crop. "There is no one to help me with gardening or to work in the cocoa patch. Sometimes relatives lend a hand, other times I work alone". With each obstacle she comes up against, Pauline reflects on how much easier her family's life would have been if her husband, the father of her children, was not taken away from them.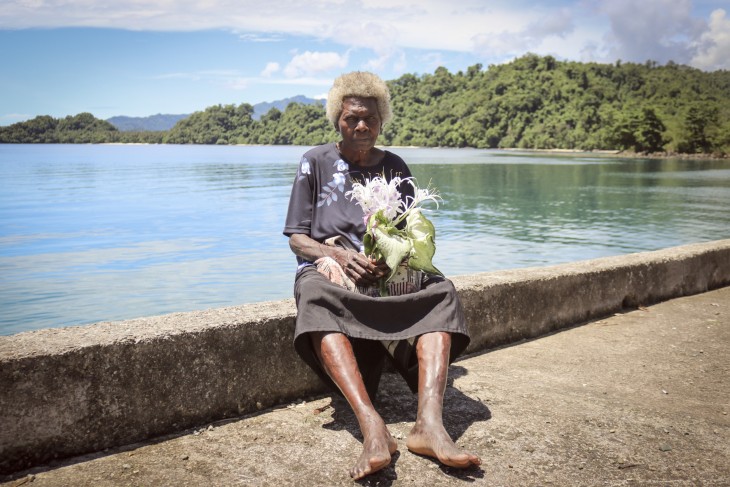 Naomi Taniung lost a nephew during the crisis. Her family had been running low on food supplies so they decided the nephew who was young and unmarried would go across to Solomon Island's Gizo Province to buy food. This was common during the crisis due to the blockade imposed by the PNG Government on food supplies. "On his return, the boat he was travelling in was attacked and we lost him at sea. Those who survived brought the news back to us."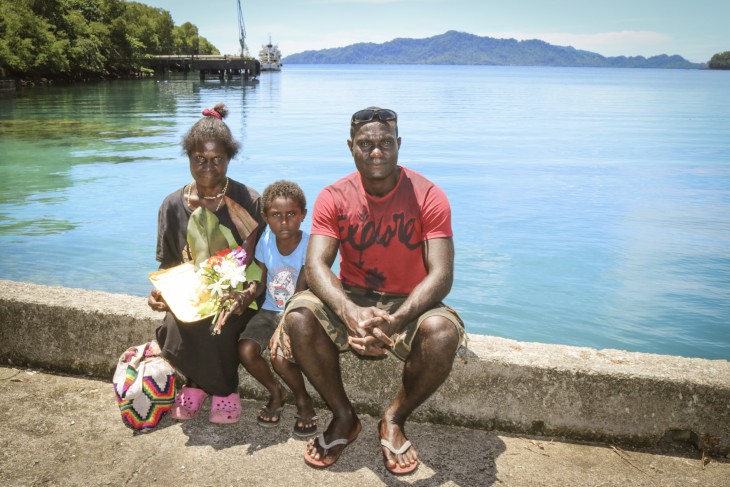 Alberta Mane keeps a picture of her husband in the yellow envelope, it usually remains tucked it away safely in her suitcase. She brought it out today in memory of him. The photo, though many years old, still looks as clear and visible as the day it was first taken. Alberta lost her husband at the start of the crisis. She sits here with her nephew and her grandson. "It's been more than 30 years for me. Time has healed my wounds but it has not taken my husband out of my heart. I still hold on to his memories dearly". Like everyone else, Alberta has never seen the body of her husband and hopes that Autonomous Bougainville Government (ABG) and the PNG Government can work together to help families who are still looking for the remains of their loved ones lost during the crisis.


The ICRC supports locals in Bougainville to commemorate IDoD every year. This year's event was held at the Loloho Wharf in Arawa, where people from neighbouring villages gathered to mark the occasion.