Myanmar: ICRC helps families trace and connect with missing loved ones
Ko M* from Da Paing village in Sittwe, Rakhine State, had gone fishing in the Bay of Bengal along with six friends in 2017. But they did not come back and there was no news about their whereabouts. Their families lived with the dread of not knowing what might have happened to their loved ones.
"He disappeared without any trace. I kept waiting for him to return," says his mother Daw A*. Six years later, Daw A has still not seen her son, but she has received some news from him that gives her hope.
Daw A says that about seven months after Ko M and his friends disappeared, some people saw news on Facebook that the men were detained by the authorities in Bangladesh. "We reached out to our friends and relatives in Bangladesh and asked them to help us locate them," says Daw A. But no one was able to help. "I was so worried about him, I couldn't eat or sleep," she says.
Her hope was rekindled in 2019 when a team of the International Committee of the Red Cross (ICRC) came looking for her with a red cross message, a brief handwritten letter from her son. "I was so relieved and happy. I had never stopped praying for him. I believed that I would hear from him and even see him one day," she says. With the ICRC's help Daw A also sent a red cross message and a family photo to her son. In late 2022, she received a second letter from her son and has now written her reply to be sent through the ICRC.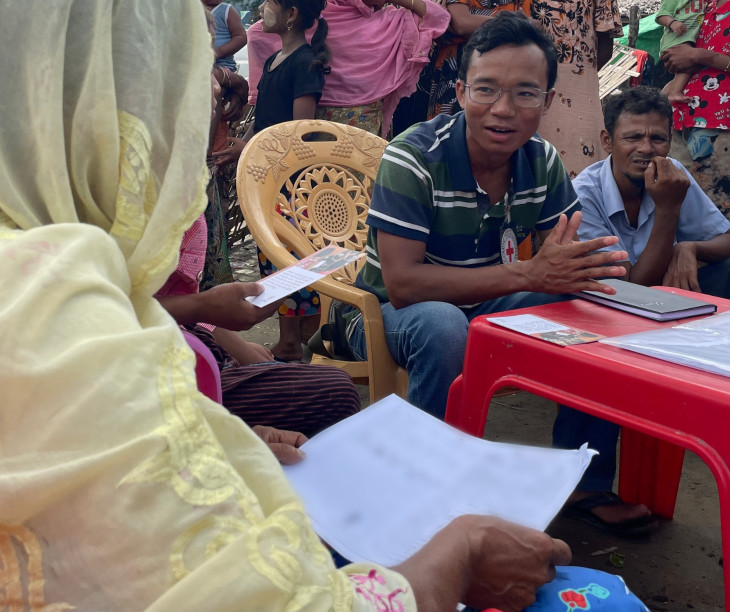 The emotional impact of a loved one's disappearance does not diminish over time, it only holds family members in a state of limbo as they wait for their loved ones to return. Our efforts to reunite loved ones and put people in contact with their relatives allow mothers like Daw A to receive news about their sons and ease their pain, giving them the hope of being reunited someday.
*Names changed to protect identity.