Nepal: New technology helps to reconnect families
The ICRC has introduced Familylinks ANSWERS, a new web application to help reconnect families separated by the earthquakes in Nepal earlier this year. This new technology, which can also be used in times of other disasters, means families will be reconnected more quickly.
The application – part of www.familylinks.icrc.org – assists with the management and follow-up of people reported as missing, while maintaining the confidentiality and privacy of individual information. It also includes a safety mechanism to ensure that a registered case is not forgotten or information is not updated.
Meera Rana Basnet, database administrator of the ICRC delegation in Nepal, said, "The tool allows us to have a clear view on the history of each missing case, maintain updates regarding the tracing, and help them respond to queries from family members."
"The ICRC recently provided a week-long training to the Nepal Red Cross Society to use this tool and progress is expected in the coming weeks," added Meera.
The ICRC is covering all costs related to the development, deployment, support, hosting and upgrade of this application in 80 countries, including Nepal.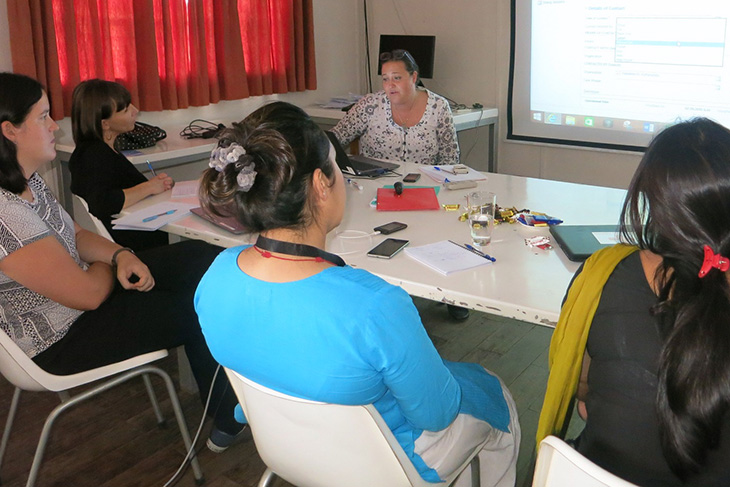 Restoring family links
Conflict and disaster separate families, often leading to weeks, months or years of uncertainty about the fate of a relative. The ICRC works together with Red Cross and Red Crescent societies worldwide to locate people, exchange messages, reunite families, and clarify the fate of missing persons.
Familylinks ANSWERS will now be deployed globally as standard tool to assist with restoring family links in emergency situations, particularly in time of disasters.
Speaking at the licence and services agreement ceremony in Kathmandu, Deputy Head of the ICRC delegation in Nepal, Alfredo Mallet, said: "Nepal is the first country in Asia to benefit from this application. This technology will help all national societies to follow up and locate missing family members more efficiently and effectively."
Chairman of Nepal Red Cross Society, Sanjeev Thapa, thanked the ICRC for helping build the capacity of the organisation and noted that Familylinks ANSWERS is a new milestone in reconnecting families in Nepal.
Over 8,800 people died, more than 22,000 people were seriously injured and hundreds more went missing following the devastating earthquakes in Nepal on 25 April and 12 May 2015.