No-one left behind – ensuring respect for those who died in Karabakh
The ICRC continues to work in Karabakh and the wider region to protect and save human life. This is the number one priority, every day. But great care is also taken to ensure respectful and dignified treatment of the dead.
Since the military escalation which began on 19 September, ICRC teams have so far assisted in the careful removal of 220 bodies; fatalities due to the escalation itself or as a result of the devastating explosion at a fuel depot on 25 September.
Eman Eid, a security and crisis response manager for the ICRC was in Karabakh the evening when the explosion happened.
"We wanted to move as fast as we could," she said. "We mobilised 23 ambulances and moved straight to the hospital the following morning.
"The families were approaching us to ask if their kids, spouses and others would be leaving with us. You could tell the sense of urgency and stress."
Those who had been injured were transported to hospitals in Armenia. Tragically, many dozens were killed.
"The day after the explosion we went to the blast site and provided technical support to the emergency services," said Franco Mora an ICRC forensic specialist.
"We gave gloves, body tags and body bags and guidance to capture relevant information to track each body, to help provide answers to the families. 
"Identifying the victims is now a big challenge for the authorities. I think it will be difficult for them, because many victims sadly are not recognisable, but we are providing technical guidance on this."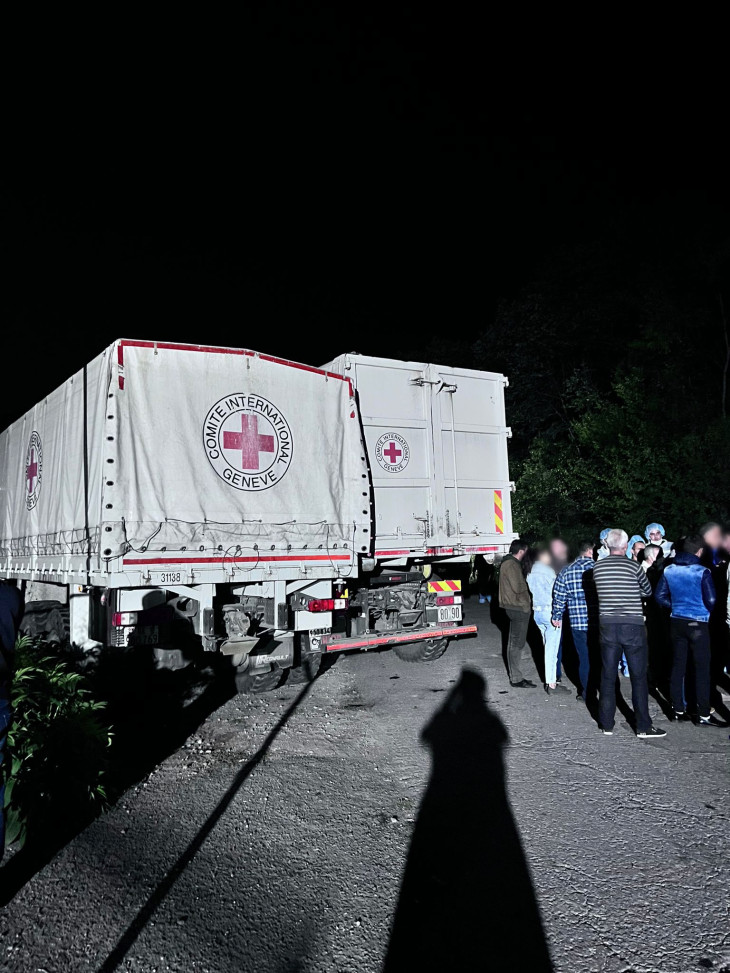 Three weeks after the explosion, an ICRC team revisited the site of a fuel depot blast to make a final search for any human remains and to assess the security and safety of the location.
This site serves as a reminder that hazardous situations, which are ever-present in conflict situations, take many forms, and can take innocent lives in a second.
Providing answers to families
ICRC forensic specialists work to help ensure the dignified management of the dead and uphold the right of bereaved communities to know what happened.
The remains of individuals must be found, recovered and identified to help avoid the tragedy of people remaining unaccounted for and remaining 'missing' indefinitely.
These are the first moments when the person can be found, identified and taken for further reunification with the family members who can bury the person, who can say goodbye in an appropriate and dignified way. And this we know, from our own families, from our own loved ones, that this is incredibly important.
ICRC teams visited many city centre and remote village communities in Karabakh after the huge exodus in the days after the escalation.
A small number of residents have stayed in their homes and are being supported with food, water, medicine and hygiene items. Some request help to reconnect with their loved ones, often successfully.
In other cases, there is no good news. But there is still much work to be done.
In one remote village, the ICRC had been told there may be an elderly lady living alone, requiring assistance.
After finding the correct address, very sadly the team found the lady had passed away in her home.
They worked to confirm her identity, finding some key documents and taking photographs for later formal identification.
They placed her carefully in a body bag and arranged for an ambulance to take her to the local mortuary. ICRC staff accompanied her on this journey.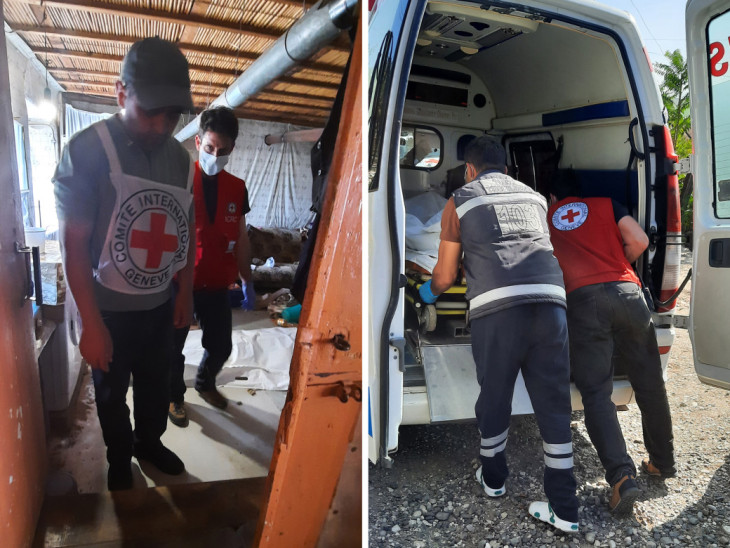 "Its not something that anybody ever wants to find, but I think the whole team realised that in this case she died at home, with people looking for her, and the people who found her really cared," said Dena Fisher, head of office for the ICRC in Karabakh.
"Its one of those moments that is both difficult but also somehow satisfying in a way that we could provide dignity to her and her family in those moments and we will do our best to try and ensure the family are able to bury her in the way they wish to."