Peru: Memorial House in Huancavelica opens its doors
A memorial space created by and for the families of missing people.
Article
22 September 2023
Peru
On one side of Huancavelica's main square sits a large house dedicated to the memory of those who went missing between 1980 and 2000 in the violence that engulfed Peru. When sunlight streams into the building, it lights up a stained-glass window depicting the rural inhabitants who were affected.
Of the 22,295 people who went missing in Peru between 1980 and 2000, at least 1,140 of them went missing in Huancavelica, according to the National Register of Missing Persons and Burial Sites (RENADE). Relatives who have not yet found their loved ones continue to search, suffering in a myriad of ways over time.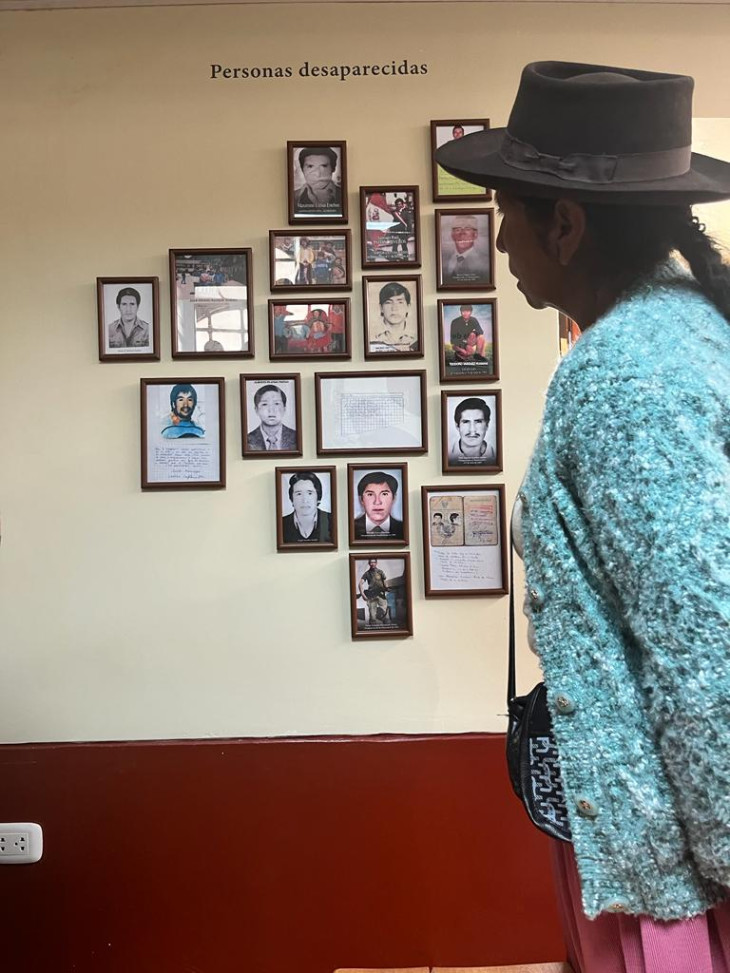 Photo: José Carlos Thissen/ICRC
The Memorial House is an initiative by the families of missing people who wanted a dedicated space and somewhere to go, but who also wanted others to know about their search and understand what happened in their region during that period. The house provides a form of symbolic healing and a record of what they have experienced, allowing them to explain the search process after years of trying to find their loved one.
As the space inside the house was being developed, the International Committee of the Red Cross (ICRC) consulted with the families involved to ensure that their needs, concerns and expectations were understood, so that the final space would meet with their approval in terms of the how the space was used and its contents displayed.
"Many of the families here search day and night to find where their loved one is buried. Some have been searching for 20 years, others for 30, always with the hope of finding their relative. I'm just grateful that we can have this memorial space because we need somewhere to come together and share our experiences, and pay tribute to our missing loved ones," said César Llihua, who represents the families affected in Huancavelica.
Opened on 14 September, the Memorial House of Huancavelica was made possible thanks to the joint efforts of the organizations for the relatives, the Provincial Municipality of Huancavelica, the Swiss Embassy and the ICRC. The Memorial House initiative shows how organizations for the relatives of missing people are growing stronger, and how solidarity and resilience can help them in their search.
"It's been a rewarding experience to support families in developing this memorial space and its contents," concluded Jean Philippe Rossier, the ICRC's protection coordinator for Peru, Bolivia and Ecuador.
The ICRC works to alleviate the suffering of the families of missing people, focusing on meeting their humanitarian needs and strengthening their resilience.