Second Regional Movement Communication Workshop takes place in Beirut
The second annual Regional Movement Communication Workshop for the Middle east and North Africa Region (MENA) took place in Beirut between 2- 5 September 2019.
The 4-day event, co-organized by the ICRC and the International Federation of Red Cross and Red Crescent Societies (IFRC) brought together senior communication staff from 11 MENA National Societies, including Syria, Yemen, Iraq and Libya.
"This is the second year that we have organized this regional Movement event and the agenda was very much based on the recommendations from last year," said Jose Delgado, ICRC Deputy Regional Director for Movement Affairs for the MENA Region. "The workshop represents an important opportunity for senior National Society communicators, many of whom are working on the frontlines of conflict, to come together to share with us their experiences and best practices in areas including media relations, social media and digital communication," he said, stressing that cooperation remains one of the four pillars of ICRC action and is critical for the NAME region.  
Secretary-General of the Lebanese Red Cross Society Mr. Georges Kettaneh, who, as the keynote speaker, opened the workshop, reiterated his wish to see 'continued cooperation' across the Red Cross and Red Crescent Movement and urged the next generation of Movement communicators to embrace the new era of innovation and technology to better serve those in need.
"Communicators are at the forefront of their organization," added IFRC regional director Sayed Hashem in his opening remarks. "They manage crises and reputation, they give a voice to those who are not heard, and they help us to gain acceptance," he said expressing his belief that the Movement should continue to strive to speak 'with one voice'.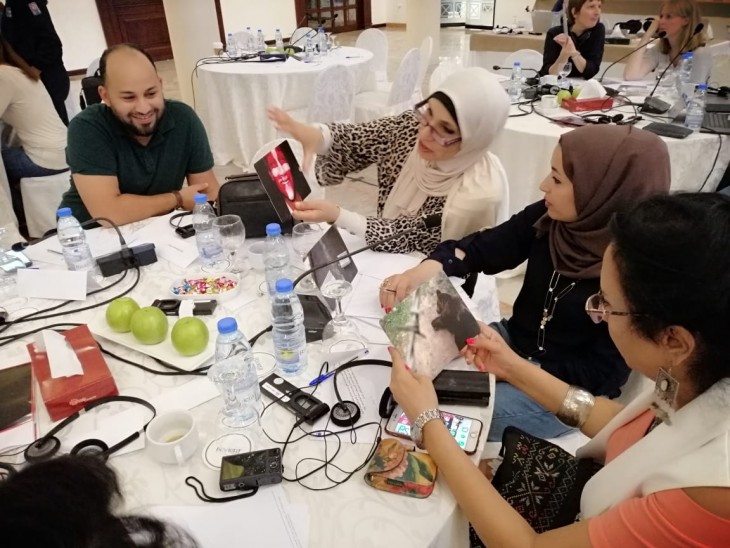 A variety of topics were discussed at length throughout the workshop notably Communication Engagement and Accountability, Safer Access, fundraising and managing reputational crises.  Participants also presented and shared their experiences of social media, photography, social media and digital innovation. A digital expert, based in China was also invited to speak to the workshop about the growing influence of the social media app TikTok which a number of national societies globally have started to use to create and share light-hearted clips with serious humanitarian messages relating to issues such as First Aid and blood donations.
The Regional Communication Workshop took place just four months ahead of the 33rd International Conference of the Red Cross and Red Crescent, to be held in Geneva in December 2019.  ICRC's Mr Delgado reminded participants that one of the major themes on the table would be 'Trust in Humanitarian Action', an issue intrinsically linked to effective communication.  "There is no greater asset to the work of the Red Cross and Red Crescent Movement and its components than the trust of the people and communities that the Movement serves," he said, emphasizing the importance of a coordinated, collaborative and Movement-wide approach to communication.
The third Regional Movement Communication Workshop is expected to take place in September 2020.