Singapore: With a 'smile', Sandy Tan wins Youth Humanitarian Challenge
Encouraging young people to think and write about humanitarian concerns, the International Committee of the Red Cross (ICRC) and Singapore Red Cross (SRC) organized a short essay competition as part of the Singapore Humanitarian Youth Summit on 7 and 8 July. Fifteen-year-old Sandy Tan was awarded the first prize in the competition titled "Youth Humanitarian Challenge 2018".
Head of Corporate Communications and Marketing at SRC, Eileen Cher explained, "We took advantage of the Summit and worked with the ICRC to organize this competition. Participants were given the simple task of writing a letter to a friend explaining why he or she should support international humanitarian law (IHL) and various humanitarian causes."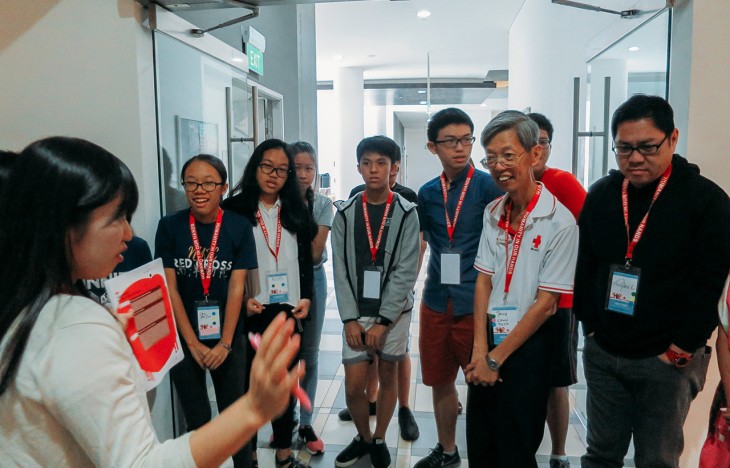 Excited about the award, Sandy said she participated in the competition to talk about how people's lives have been touched by the National Red Cross and Red Crescent Societies, specifically through blood donation programmes. Her winning letter titled "Smile" highlighted the importance of blood donation and how many lives are saved because of it. A Red Cross Youth volunteer Sandy teaches the subject of Youth Ambassadors' Blood Programme in her unit. As a volunteer with the SRC, which was appointed the National Blood Donor Recruiter, she understands that every person has something to contribute and it can start with just a smile.
Talking about the competition, the beaming winner said it is one more step towards spreading awareness about blood donation in a different way. Limiting her thoughts to the specified word count was her greatest challenge while writing the essay but Sandy said it helped her be clear and focused on what she really wanted to communicate. "How many people read the article is not important to me. Instead, what really matters is how many are inspired to step out of their comfort zones and contribute to this meaningful cause. If I have been able to impact even five people, I'd be really happy," she said with a smile.