Somalia drought emergency response in 2017
Severe drought is devastating communities in Somalia dependent on livestock and agriculture, leading to increasing concerns of massive hunger across the country. 
While droughts are cyclical in Somalia, this year's conditions are exacerbated by failed rains last year, raising fears of a repeat of the 2011 famine. Helping communities in need is a global priority for the ICRC, which so far this year has assisted 760,000 people. To help communities access whatever water is available, the ICRC is repairing boreholes and providing water troughs for animals.
Hygiene promotion activities will prevent and assist with possible drought related epidemics.
Finally, nutritional programs are being strengthened in SRCS clinics and ICRC-supported nutritional stabilization centres in hospitals in Kismayo and Baidoa.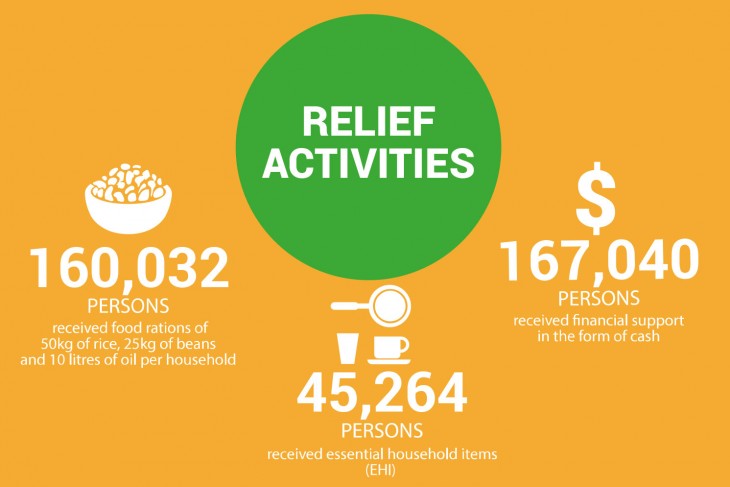 These fact and figures illustrates our multi-disciplinary humanitarian response.