Syria: First aid in months reaches over 70,000 people in the central Syrian region of Al Houleh
A joint convoy of the International Committee of the Red Cross (ICRC), the Syrian Arab Red Crescent (SARC) and the United Nations yesterday reached several villages in the region of Al Houleh, north of Homs, to deliver food, medicine and water supply equipment for more than 70,000 people.
"People in Al Houleh have been facing severe hardship for a long time," said the ICRC's head of office in Homs, Majda Flihi, who led the ICRC team into Al Houleh. "They are farmers but they cannot farm anymore. They have livestock but it cannot be fed properly as peoples' fields have now become front lines."
The 27-truck convoy carried food, equipment to repair the water supply and medical aid to support the overstretched medical facility operated by SARC in the village of Kafr Laha. An ICRC team of water engineers also worked on trying to improve the state of boreholes which provide the only steady supply of clean water. A second convoy, planned for the coming days, will bring generators and technical equipment to ensure the water supply.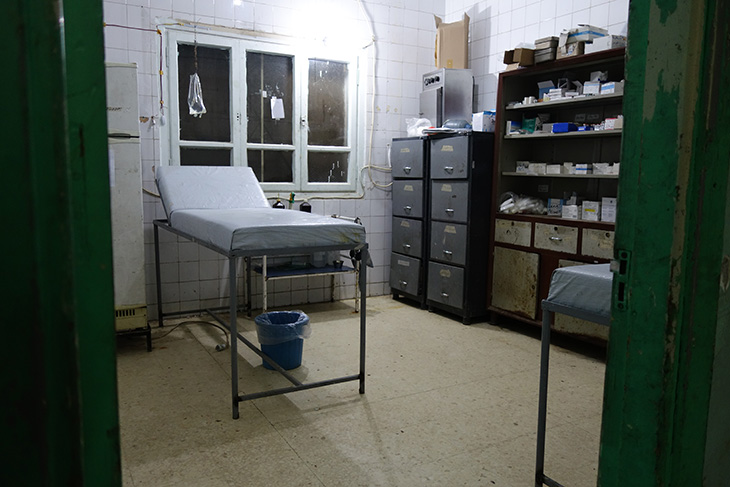 "As in all besieged places in Syria, civilians are trying to survive on meagre resources. They are in need of regular food supplies, medicine and other kinds of aid. We need regular access regardless of the situation on the ground," said Ms Flihi.

Al Houleh has been under siege since 2012 and has been the scene of heavy fighting for months. The recent lull in fighting has allowed humanitarian organizations to access the area.
Last week, another joint convoy from the ICRC, SARC and UN delivered food and hygiene items to more than 60,000 people living in the besieged areas of Madaya, Zabadani, Foua and Kifraya.
For further information, please contact:
Pawel Krzysiek, ICRC Damascus, mobile: +963 930 336 718
Jessica Sallabank, ICRC Geneva, tel: +41 22 730 37 23 or +41 79 217 32 09