Millions facing the cold of another bitter Syrian winter
Millions of displaced Syrians will spend a fifth bitterly cold winter in the unending Syrian crisis. All tell similarly sad stories of displacement from homes, fear of the biting cold and lack of water, food and electricity. Their choice is stark: to bring food for their children or to keep them warm. For most, neither is affordable.
Um and Abu Mohammed
living in a school in Kessweh, rural Damascus, which is now a centre for displaced people.
"Our love and sorrow has grown during the last four years."
---
Um Abdul Rahman
displaced in the Tariq al-Bab district of eastern Aleppo.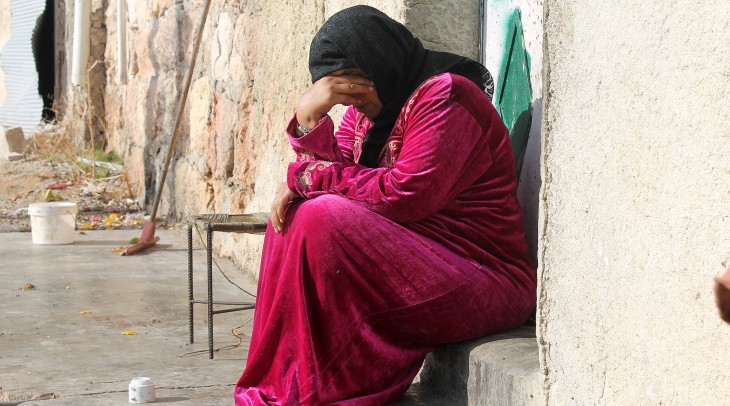 "If our situation this winter is the same as last winter then I would say that death is better for myself and my children."
---
Om Arabi
displaced from Darayya in 2012 and now living in a refugee centre in Kessweh, rural Damascus.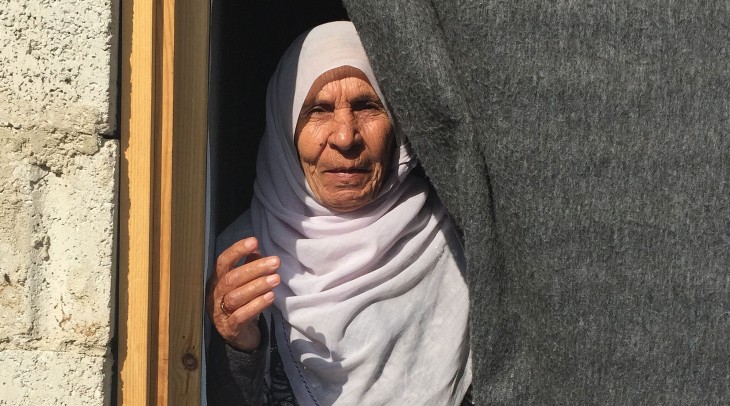 "I feel the cold in my bones every winter. It hurts, but my heart is always warm."
---
Qasem
displaced in a collective shelter in Kessweh, Rural Damascus.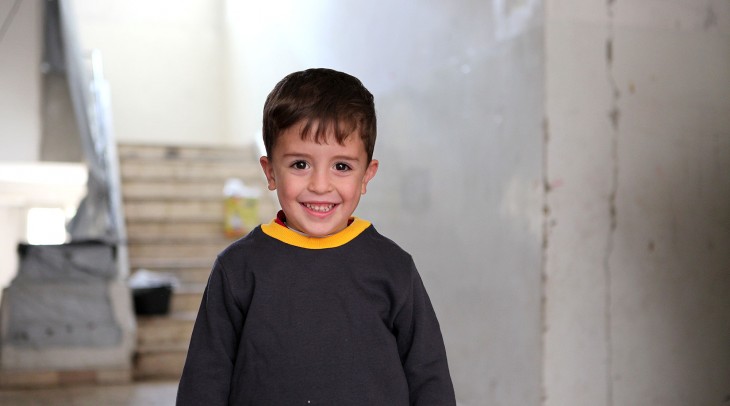 Qasem has just been given new winter clothes as part of humanitarian assistance programme. He looks warm and happy now.
---
Nadia and her grandson Yazan
living in an unfinished building in Kessweh, rural Damascus.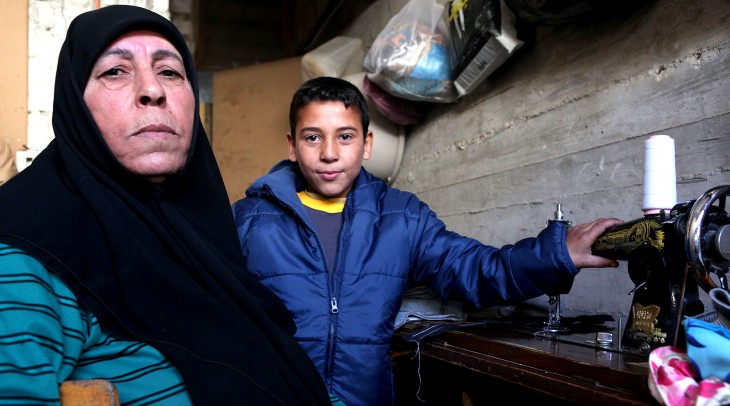 Nadia is very proud and happy that despite everything she is able to work and can afford medication for her beloved Yazan.