Two years in Syria: Destruction, suffering and love
The Syrian woman poured a glass of muddy water and handed it to me. "Drink it!" my host said. It was a hot summer day in August in a shelter in the middle of the desert. I eyed the dark black floating particles.
"Would you drink this water? Would you sleep in this tent?" the woman asked. "I used to have a house and a normal life, just like you."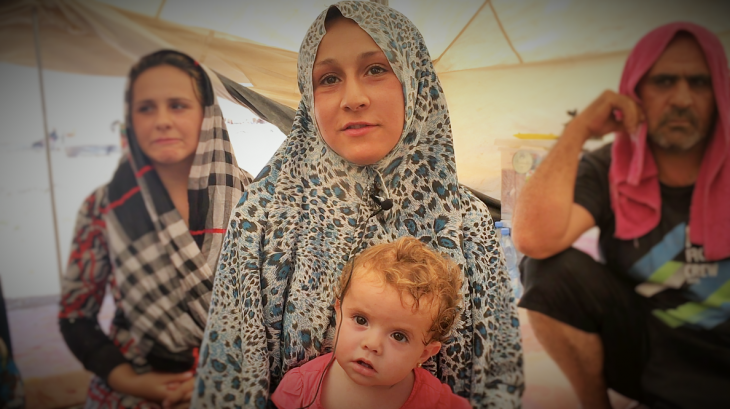 I thought about what Om Rahaf just told me and wondered: What if fighting suddenly erupted in my hometown? What if I were forced to flee? Wars are unexpected and no one is immune. I couldn't solve her situation, but I could make sure more people heard her story.
From 2016 till 2018 I was a spokesperson for the International Committee of the Red Cross (ICRC) in Syria. Part of my job was to tell the stories of people suffering the consequences of the country's many battles, from Daraya to Aleppo, Madaya to Eastern Ghouta.
Telling people's stories is a difficult task emotionally, as people share their suffering. There are many moments in Syria I will not forget, not only because of the destruction, but also because of the resilience, strength and hope that Syrians showed.
There are thousands of moments I will never forgot, including these ...
Before arriving in Syria I frequently saw the destruction and unimaginable suffering on the news. Watching it on TV is scary; seeing it with your own eyes is agonizing. It's not about the bricks turned into dust, but the details in between: Women's clothing hanging from a destroyed window. Pieces of furniture lying on bricks. A school blackboard with a final lesson frozen on it. You imagine the faces of people once there, their features, their ages. Did they escape or are they trapped under ruin? Does their family know their fate?
The kids who never tasted candy
Childhood should be celebrated with the occasional piece of candy. But for little Mohamed from Daraya, the only sweets he ate was grinded rice with sukrin. "The taste was bitter but we had no option," he told me. "We couldn't even dream of smelling biscuits, let alone eating them." Craving food was common. Children would tell me that they had forgotten the taste of milk and eggs. Really young children who ate only rice didn't know what fruit or chicken looked like.
The resilience of Syrians despite the displacement
When I visited shelters in Syria, many people would talk to me. The most common question was: "Can you get us a job?" Abo Omar used to own one of the biggest pastry shops in Douma. But in March 2018 he fled with his family to a shelter in rural Damascus. With the little ingredients he could find he continued making and selling sweets. "It's not about the money. For me staying jobless is out of the question. Those sweets make children in the shelter happy and it makes me happy as well."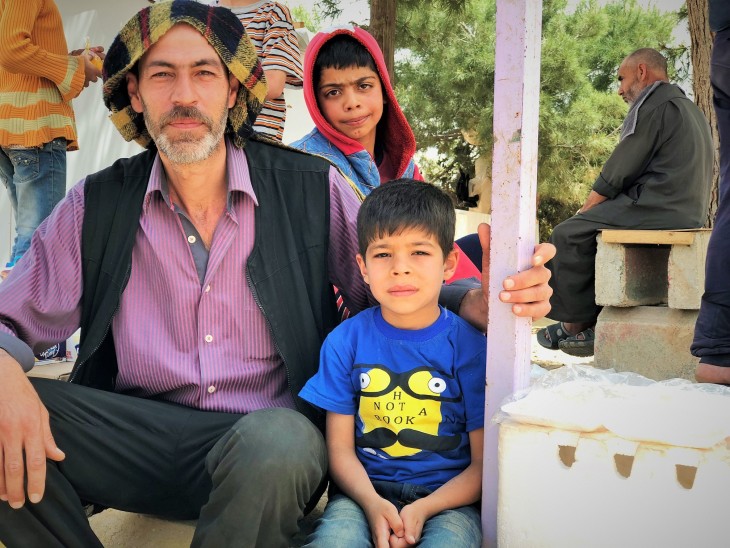 Those who spread love
Fadia had a notebook full of love poems. Each time the shelling became intense, she would escape reality by writing about love, her family, her town and her fiancé. Fatma left behind all her belongings when fleeing -- except for two beloved pigeons that she carried for days. "They are part of my family, I cannot leave them behind," she said.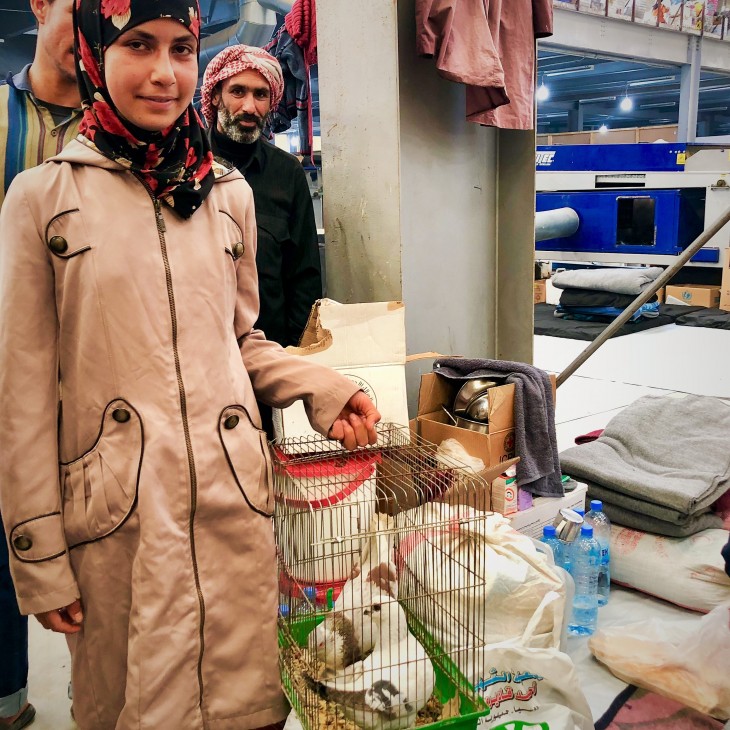 And most importantly, the Syrians who helped me to keep going
Thousands suffered from the severe humanitarian crisis. Aside from the emotional toll of sharing in that suffering, I found my work frustrating in part because of a lack of access to the people in need. One thing that kept me going was the kindness of Syrians. Some people in besieged areas and shelters would text me just to ask if I was doing well, knowing I was without my family. Strangers would strike up conversations once they knew where I was from. They would talk about their love for Egyptian movies or recall their visits to my country.
Now that I've left, I want to remember the beauty of Syria
Words like refugees and violence are common associations with Syria. But the country also has a glorious history and rich culture. It is my deep hope that it will soon return to a peaceful path.
During my stay I started to collect old photographs of daily life: families picnicking in Ghouta, spending the weekend on the coast, or children performing folk dances in Aleppo. Beyond the sound of bombs, beyond the media clichés of a suffering people, collecting these photos was my way to cope with the crisis, and this is how I want to remember Syria forever: beautiful, joyful and buzzing with life.