Yemen: War in the time of cholera
With over 20 million reliant on aid, Yemen is the world's single largest humanitarian crisis.
Now it's in the grip of a deadly cholera outbreak.
On 5 May, the Ministry of Health and Population in Sana'a declared a state of emergency. Nearly four months on, over 500,000 people are suspected to be ill with cholera, while around 2,000 people have lost their lives to the disease. Numbers affected are now expected double to 600,000 cases by the end of 2017.
Health-care workers are struggling to cope, with the country's health-care system decimated by two years relentless war. Today, only 45% of hospitals are operational, while only 30% of the country's needed medicines and medical supplies are getting in.
"Children dying in hospital hallways. Four sick people crammed into one bed." #Yemen's devastating cholera outbreak: https://t.co/vHBiNc7WQu

— ICRC (@ICRC) June 25, 2017
"The disease should not be so ferocious. Preventing cholera is pretty simple in theory: wash your hands with clean water, drink clean water, and eat food that has been boiled or cooked.
But clean water in Yemen is a luxury. Municipal workers in Sanaa have not been paid in months. And so we have no electricity, rubbish piling high in the street, and a crippled water system."
Said Johannes Bruwer in an article on BBC website: The horrors of Yemen's spiralling cholera crisis.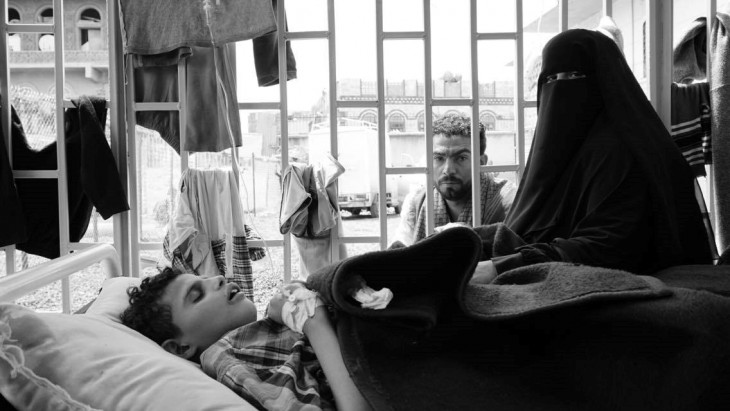 In response to this unprecedented epidemic, we have sent critical medical supplies from seven countries, including IV fluids, oral rehydration salts, antibiotics and chlorine tablets. Our health staff and engineers are supporting 17 cholera treatment facilities around the country.
Today, we are providing care to nearly one in five cholera cases in Yemen - the biggest single provider of case management and infection control in the country. But it's not enough - we need to do more.