How to get to the Humanitarium
By public transport
From the train station (Gare Cornavin)
Bus 8, direction OMS – bus stop Appia

Bus F, Bus 20 – bus stop Appia
From the airport (Genève Cointrin)
Bus 28, direction Jardin Botanique – bus stop Appia
For more information, visit the website of the Geneva public transport network.
Parking
Buses, as well as private cars displaying a disabled parking badge, can park in front of the Humanitarium. Private cars can park for free for a limited period in the "blue zones" (marked by blue lines) in the streets around the Humanitarium.
Access to the Humanitarium
The Humanitarium is accessible via the entrance to the International Red Cross and Red Crescent Museum. Outside museum opening hours, if the gate is locked, groups and individuals who are expected at the Humanitarium should call +41 22 730 3577.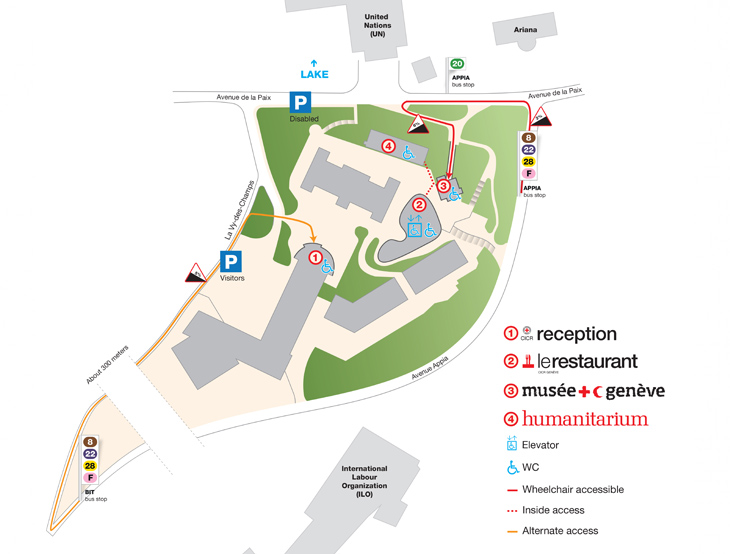 International Red Cross and Red Crescent Museum opening hours
10 a.m. to 6 p.m. April to October
10 a.m. to 5 p.m. November to March
Closed Mondays

Contact us