Myanmar conflict
Learn more about our work assisting families caught in the Myanmar crisis.
Rakhine State, Myanmar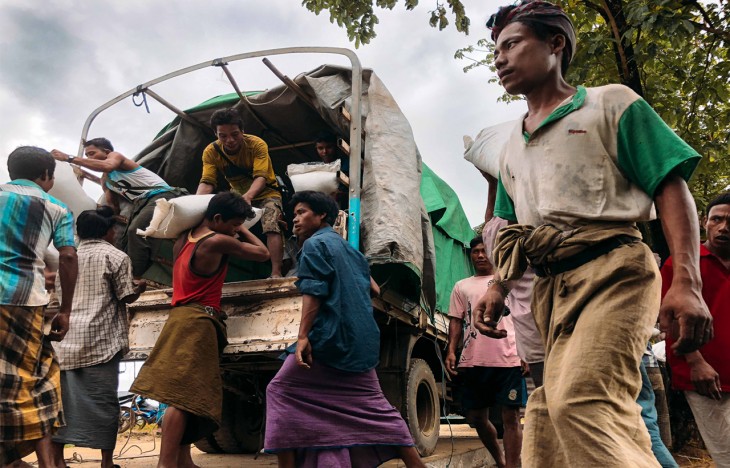 The crisis in Myanmar began with coordinated attacks that took place in the Rakhine State of Myanmar in August 2017, leading to violence that continued for months. The state, which is the poorest in Myanmar, witnessed large-scale destruction and killings brought on by clashes and burning of homes and villages. The violence led to a wave of displacement both inside Rakhine and from Rakhine into Bangladesh. Within five months it is estimated that over 655,000 people have crossed into Bangladesh to flee the violence, while tens of thousands have been displaced in the Rakhine state.
Since September 2017, the emergency aid has mainly focused on food, health, shelter and non-food relief items, water, sanitation and hygiene promotion, food security and livelihood, and activities carried out on behalf of people entitled to protection under international humanitarian law. We will continue reaching out to new communities with emergency assistance, while also focusing on recovery and long-term development for families affected by the violence.
Kachin State, Myanmar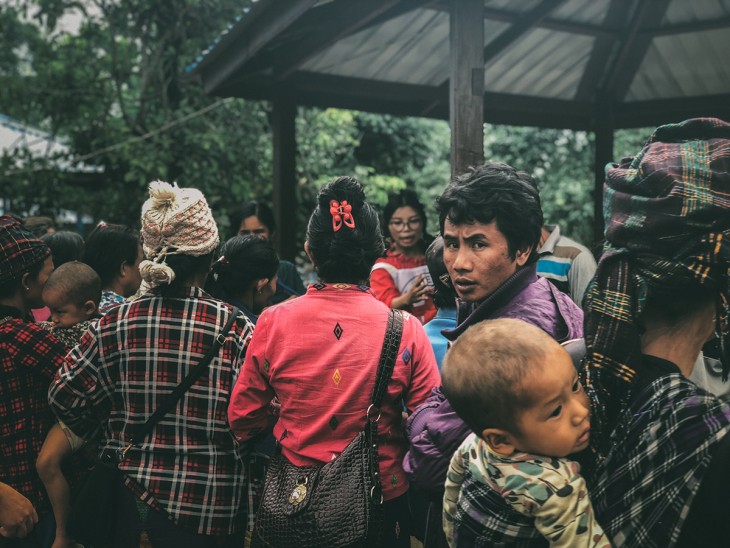 More than 100,000 people have been displaced from northern Myanmar since 2011, when renewed fighting ended a 17-year ceasefire between the Myanmar military (Tatmadaw) and the Kachin Independence Army (KIA). Sporadic fighting and periods of intense offensives, including the use of aerial bombardment on civilian areas, have caused further temporary displacement and re-displacement. As a result, over 7,000 people have had to flee their homes since April. The ICRC has delivered vital humanitarian assistance to over 5,000 of them.
Basic first-aid training courses jointly done with the Myanmar Red Cross Society in camps for internally displaced people (IDP).
Winter crops, 16 varieties of winter vegetable seeds, agricultural tools and compound fertilizer distributed among 1,106 internally displaced families in 11 camps.
Better access to safe drinking water for over 1,750 people.
Improved shelter arrangements for 270 families.
 Shan State, Myanmar
Intensified armed conflict between the Myanmar military (Tatmadaw) and several ethnic armed organizations (EAOs) in North Shan State threaten to derail the nationwide peace process. The major EAOs operating in the area include the Ta-ang National Liberation Army (TNLA), the (ethnic Chinese) Myanmar Democratic Alliance Army and the Kachin Independence Army. The people of North Shan have witnessed several clashes between the TNLA and the Restoration Council of Shan State over the recent years.
First-aid training given to over 100 community health staff, teachers and community members.

Farming tools, seeds and fertilizer distributed among 2,400 people.

Cash grants given to over 3,000 people in 23 IDP camps to fulfil urgent needs.

Water supply improved at hospitals, thus benefiting over 7,500 inpatients and 42,000 outpatients.
For the latest on the Myanmar crisis, follow us on twitter: 
@ICRC_AsiaPac