Myanmar conflict
Learn more about our work assisting families caught in the Myanmar crisis.
Rakhine State, Myanmar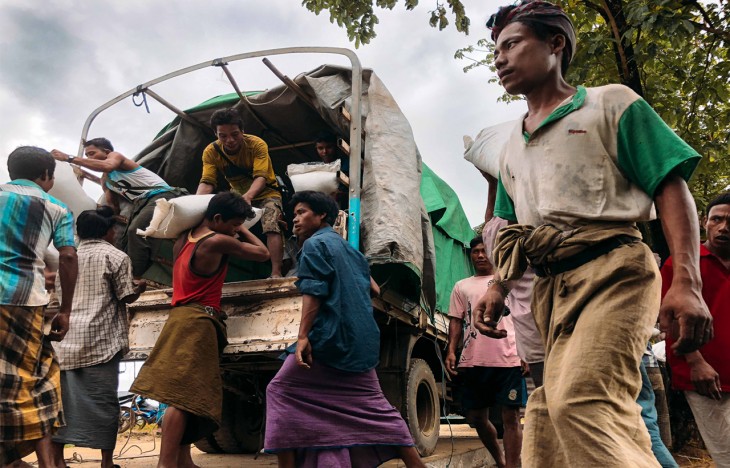 The crisis in Myanmar began with coordinated attacks that took place in the Rakhine State of Myanmar in August 2017, leading to violence that continued for months. The state, which is the poorest in Myanmar, witnessed large-scale destruction and killings brought on by clashes and burning of homes and villages. The violence led to a wave of displacement both inside Rakhine and from Rakhine into Bangladesh. Within five months it is estimated that over 655,000 people have crossed into Bangladesh to flee the violence, while tens of thousands have been displaced in the Rakhine state.
Since September 2017, the emergency aid has mainly focused on food, health, shelter and non-food relief items, water, sanitation and hygiene promotion, food security and livelihood, and activities carried out on behalf of people entitled to protection under international humanitarian law. We will continue reaching out to new communities with emergency assistance, while also focusing on recovery and long-term development for families affected by the violence.
Kachin State, Myanmar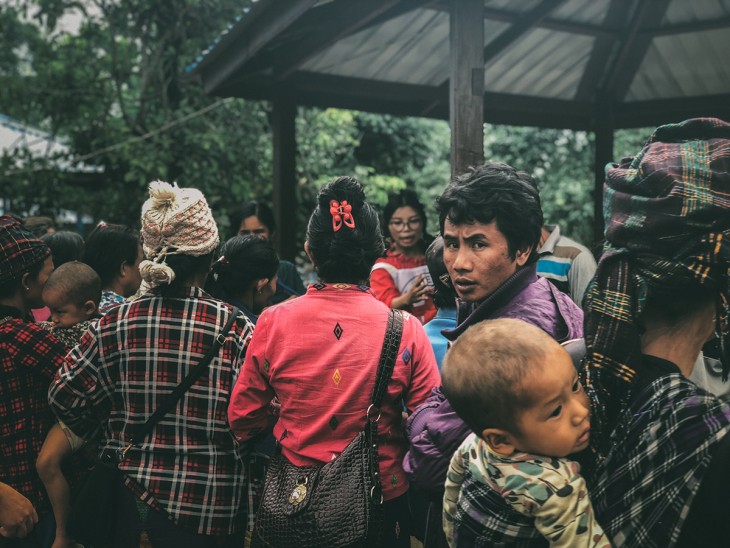 Around 100,000 people have been displaced in Kachin state, in northern Myanmar, since 2011, when renewed fighting ended a 17-year ceasefire between the Myanmar Military and the Kachin Independence Army (KIA). While the conflict is of low intensity, civilians suffer from the impacts that many years of protracted conflict has had on their communities. Conditions in internally displaced persons camps are challenging, and those affected have limited opportunities to restart their lives and support their families. There is also widespread contamination by landmines and other unexploded ordinance across the state, presenting risks for civilians to go about their daily lives.
The International Committee of the Red Cross (ICRC) has been working in Kachin State since 2014. We help improve the lives of people affected by conflict through a variety of services such as physical rehabilitation and health care, livelihood support, detention visits, support for shelter, clean water and sanitation, and spreading awareness about risks related to landmines. The ICRC works closely with the Myanmar Red Cross Society in Kachin state to reach communities most in need.
 Shan State, Myanmar
While the recent break outs of violence and conflicts in Rakhine might have diluted the humanitarian situations in Shan State, protracted conflict in the region still push over 9.000 people to IDP 34 camps. Since the Tatmataw made a unilateral ceasefire announcement at the end of December 2018, there were less fighting between Tatmataw and ethnic armed organisations (EAO). However, tension in the region remains high due to the territories dispute between EAOs in Northern and Southern Shan. There has been over 600 clashes between the Tatmataw and ethnic armed groups as well as between different ethnic armed groups since 2016 up until now with little sign of decreasing, affecting livelihoods, disrupting access to education, health care of the civilians.
In Myanmar's Shan State, the ICRC provides emergency assistance together with the Myanmar Red cross Society (MRCS) and supports through sustainable solutions to increase the resilience of communities affected by armed conflict and the presence of weapon bearers. In 2018, we managed to reach out to over 15'000 people affected by conflicts, improving the infrastructure in health-care and detention facilities, providing physical rehabilitation services, conducting training sessions on topics like health and first aid, hygiene and sanitation, landmine-related risks and international humanitarian law. All these activities focus on meeting the humanitarian needs of the most vulnerable people, be it displaced, returnees, or host communities.
For the latest on the Myanmar crisis, follow us on twitter: 
@ICRC_AsiaPac