Myanmar people
Learn more about our work with the Myanmar people.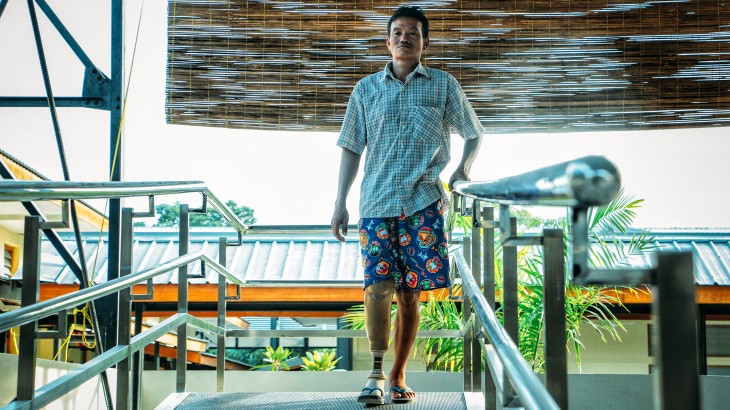 It was a cold December day like any other in Kachin State's Namsang village. As evening drew closer, Sang rushed his cattle to the fields, keen to quickly head back home to his wife and five children. But that was not to be. A fateful misstep on a landmine in the fields left the young farmer disabled, adding to the mounting number of Myanmar people who have suffered due to the chronic fighting in Kachin State.
Amid such violence, thousands like Sang find that the physical rehabilitation centres run by the ICRC in partnership with the Ministry of Health and Sports are their best chance to lead a normal life again.
I'm looking forward to riding my motorcycle again and taking my kids to school every day.
It's the Myanmar people like Sang who bring life and meaning to the centre that aims to not only physically rehabilitate the disabled people, but also give them confidence to lead a normal life with dignity.
For more on the Myanmar people, follow us on twitter: @ICRC_AsiaPac
These women of Rakhine show us that a little teamwork makes the dream work!#Myanmar pic.twitter.com/xkvdAtT9M9

— ICRC Asia-Pacific (@ICRC_AsiaPac) January 9, 2018