2nd Joint Platform on 'Sustainable Humanitarian Action in Disasters'
BANGKOK-The ASEAN Committee on Disaster Management (ACDM) in partnership with the ASEAN Secretariat, the Department of Disaster Prevention and Mitigation – Ministry of Interior Thailand (DDPM), and the International Committee of the Red Cross (ICRC) co-organized a second Joint Platform on 'Sustainable Humanitarian Action in Disasters' in Bangkok on November 5, 2019.
The Platform focused on an exchange of views on the landscape of humanitarian action, opportunities and challenges in disasters; sharing lessons learned, experience and best practices drawn from ASEAN, ICRC, IFRC and key partners; and exploring possibilities for enhancing cooperation for sustainable humanitarian impacts in disasters.
In his opening remarks, Deputy Minister of Interior Pol Lt. Gen. Nadaphit Snidvongs emphasized the importance of sustainable humanitarian actions to ensure that crises do not halt the progress to achieve SDGs and the importance of mutual understanding in approaches to disaster management. ASEAN Secretary General Dato Lim Jock Hoi also highlighted the need for member states, with respect to the ASEAN Way, to develop strong coordination mechanisms to respond to the increasingly complex needs and urged the new modalities for synergies with all actors in an innovative and sustainable ways, in order to reduce risks and dangers faced by us today in the region.
On his part, Mr. Christoph Sutter, ICRC Head of Regional Delegation Bangkok noted the holistic nature of today's humanitarian work – which requires a multi-sectoral approach in addressing short, medium, and long term needs due to the protracted nature of both natural and human-induced disasters. He also highlighted the role of ASEAN as an important global actor which can add its weight to the promotion of humanitarian values of neutrality, independence, and impartiality in South East Asia and other regions.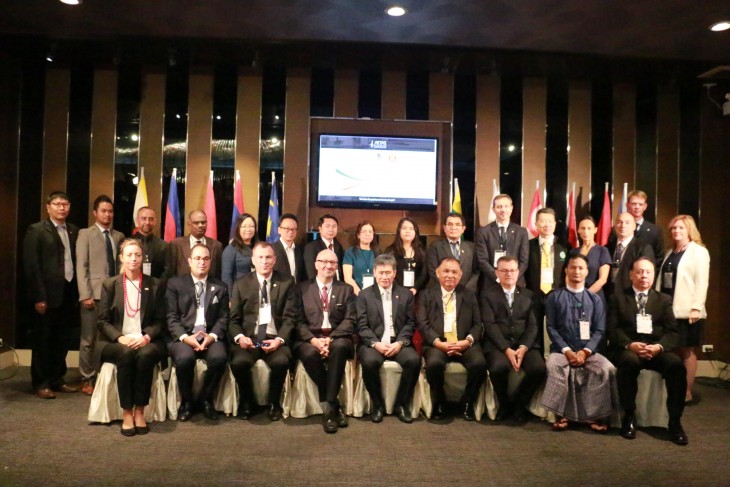 The Platform was attended by representatives from the ACDM, the Government of Thailand, the ASEAN Secretariat, ASEAN Sectoral Bodies, the International Federation of the Red Cross and Red Crescent Societies, World Bank, United Nations Office for the Coordination of Humanitarian Affairs (UNOCHA), and European Commission Humanitarian Organization (ECHO).