I want to be the exception
In Garrisa county, Northern Kenya, Khadija Shalle's option of career isn't very common among girls, but out of her love for the job, she took it as a challenge and hopes to pave the way for others.
Article
29 October 2020
Kenya
Having grown up in Garissa, an arid part of Northern Kenya, Khadija remembers having to walk far from their home in search of water.
"Where I come from, girls don't choose plumbing as a trade. I took this as a challenge so that I can be a role model for others." says Khadija
There was no running water on most days and  we had to go in groups to fetch water. I used to pass by the water pipes and see young men fixing them and I wished that I could also bring the water home
When the Red Cross made a call for young people interested in vocational training in her home area, Khadija immediately took up the offer.
I was the only girl in my class of six students and the first one to do this work, so I am really proud
Girls from her community don't often take up plumbing or construction related jobs as they are seen as men's trade, but Khadija saw it as a challenge. She says the boys in her class were supportive, as were her colleagues where she was carrying out her industrial attachment.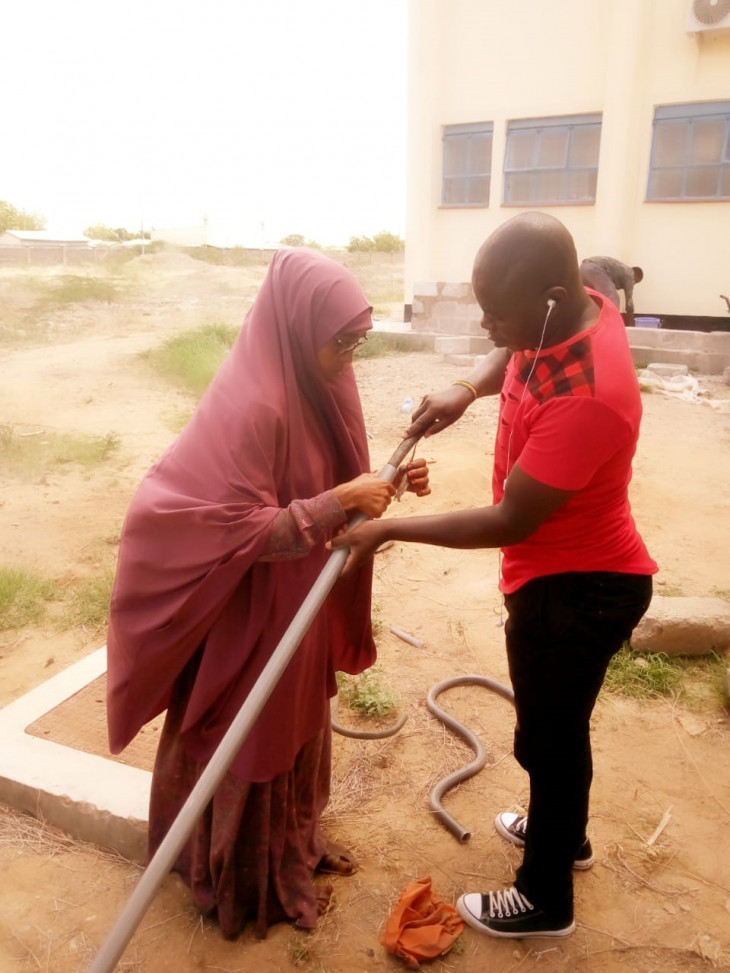 Khadija is a recipient of the ICRC and Kenya Red Cross (KRCS) supported vocational training in Masalani, Garissa, where she trained as a plumber. She was among fifty graduates awarded certificates after completing their training and a three-month industrial attachment course. The training was facilitated at the North Eastern National Polytechnic (NENAP) in Garissa during the months of August to December 2019 before getting attached to the Garissa / Masalani government Water Supply office.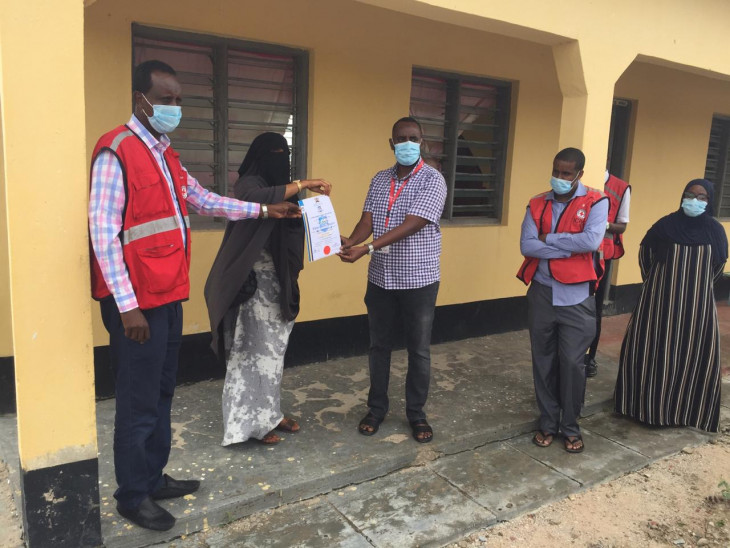 Having lost her father young as a young girl and with no money in the home, school fees was a challenge. With a family of seven people, it was difficult to feed everyone with barely any money left over to pay school fees. Prior to her training, Khadija was supporting her mother run her business selling potatoes and honey, from seed capital given to vulnerable groups.
Khadija is now looking forward to a permanent job and hopes to be considered by the Masalani County offices.
I want to work in Masalani to give back to my community. I also want to serve as a role model to the girls in this area to believe that they can be anything they want to be and not hold back
The ICRC has been working together with the KRCS in Masalani area, Garissa carrying out economic and relief support activities to the vulnerable in the area.