Afghanistan: Unemployment worsens humanitarian crisis, people with disability among worst affected
It has been a long time since Mahfouza, a person with disability and a mother of two living in Faizabad, Afghanistan, saw a banknote. So long that now she can't even remember the difference between the 100 Afghani and 500 Afghani notes. Pushed into abject poverty without a means of livelihood, Mahfouza says they neither have enough food to eat nor enough clothes to wear. "A neighbour gave some of their used clothes to my children. They have to share it among themselves – one wears the shirt, while the other wears the trousers," she says.
Mahfouza is among the 28 million people in Afghanistan – 65 per cent of the population – now in need of humanitarian assistance. Decades of conflict, natural disasters and economic challenges have fuelled poverty across all segments as people struggle to find ways of earning a livelihood. Those affected the worst are children, the elderly, people with physical disabilities and daily wage workers.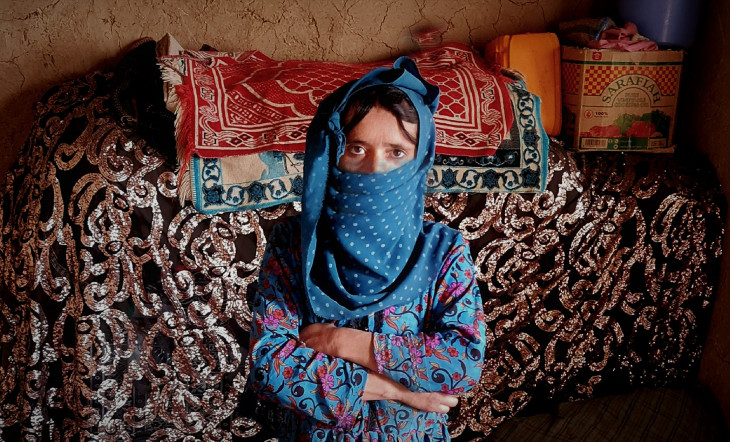 Islamuddin, a father of five who lost his legs and his right hand in a bomb explosion, describes their condition as "terrible". "I collect wild plants from the mountains and cook it with some oil to feed my children. My disability and seeing my children hungry are the two things that cause me most distress," he says.
Responding to the humanitarian crisis, the International Committee of the Red Cross (ICRC) has developed a Safety Net programme to provide financial support to people with disability who are breadwinners for their families but have no means of livelihood. Between February and March 2023, 3,862 families of people with disabilities received cash grants through the programme at six ICRC-supported physical rehabilitation centres. Those who are included in the Safety Net programme are assessed individually through home visits conducted by the ICRC staff, including physiotherapists, to ensure they meet the required criteria for the grant.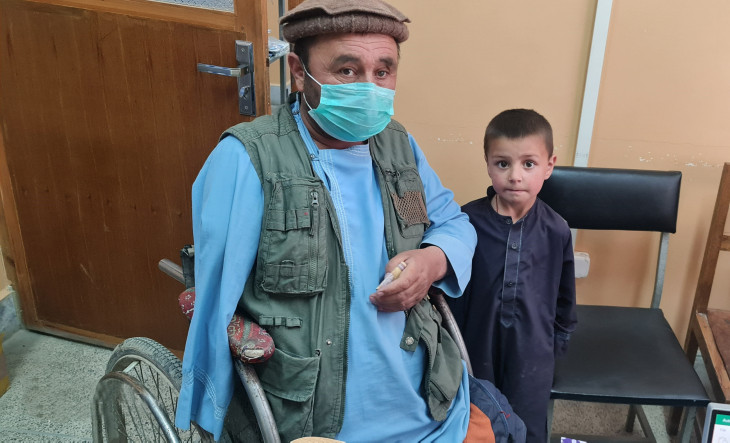 Kabul residents, Rohullah and Wahidullah are not disabled like Mahfouza or Islamuddin, but the two have been struggling just as much to provide for their families since losing their jobs and turning to daily wage labour. The number of unemployed people has significantly increased over the past two years in Afghanistan. The introduction of economic sanctions and the withdrawal of development aid organizations after August 2021 have made it particularly difficult for daily wage labourers to find work in Afghanistan's major cities, where opportunities have dramatically declined.
Describing his struggle to feed his eight-member family since losing his job two years ago, 37-year-old Rohullah says, "Besides providing food I have to pay a monthly house rent of 1,000 Afghani ($11). Though not a big amount, it has become almost impossible for me to earn enough to pay it off." He sits by the roadside with a hand cart, waiting for someone to hire him. "Sometimes I get work that pays something like 50 Afghani ($0.5), but other times I just wait the whole day hoping to get a job or some help. When I return home, my kids' first question is, 'What have you brought for us to eat?' It breaks my heart to return home empty-handed," he says.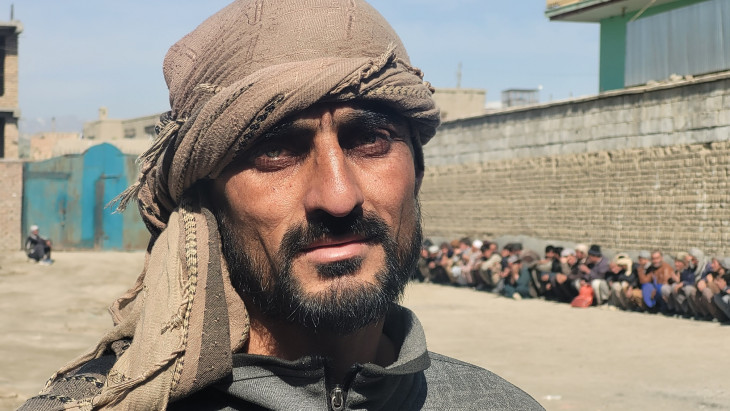 Wahidullah, 24, used to earn his livelihood by driving a borrowed car in Kabul. "I had to return it about a year ago and since then I have been struggling to earn enough to provide for my family. Along with my own family, I also support my recently deceased brother's family. Life has been very difficult for us and I worry about how we will survive. I wait every day for someone to hire me on a construction site or for any other manual work," he says.
The statistics are telling – according to reports nearly 20 million Afghans (44 per cent of the population) don't have enough to eat, and an estimated 34 million Afghans (79 per cent) live in poverty. An August 2022-report by World Food Programme says an average Afghan family spends 91 per cent of their income on food, which forces many to resort to coping mechanisms such as rationing their supplies to last longer.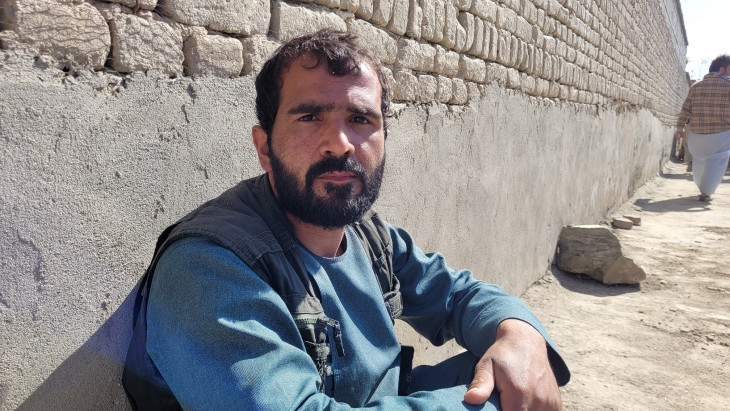 Given the scale of the humanitarian situation in Afghanistan today, long-term solutions are needed, including the resumption of critical projects currently on hold and investment by states and development agencies in important infrastructure throughout the country. The ICRC welcomes any decision that will enable Afghan families to better cope with the dire economic condition and calls on the international community and development organizations to resume investing in Afghanistan, to prevent the situation from worsening further.