Bangladesh: First-ever wheelchair basketball tournament fosters social inclusion
Athletes with disabilities were full of enthusiasm and sportsmanship as they participated in the recently-held wheelchair basketball tournament at Centre for the Rehabilitation of the Paralysed (CRP). The International Committee of the Red Cross (ICRC), CRP and the Bangladesh Basketball Foundation (BBF) jointly organized the first-of-its-kind wheelchair tournament in Bangladesh in early December in which four men's teams and two women's teams participated. The spirit of the championship echoed this year's theme for International Day of Persons with Disabilities, i.e. "The Future is Accessible".
The winning team, Aparajita, and its young captain Marzana were over the moon after beating team Oporajoy Onnonna by 14-08 points in the finals.
Most of our team is new but we still managed to put up a tough fight and won the tournament. - Marzana
The ICRC, together with its partners, has keenly promoted sports activities for the disabled people, thereby giving them an opportunity to feel as much part of the society as others. These events also reduce the stigma often associated with disability.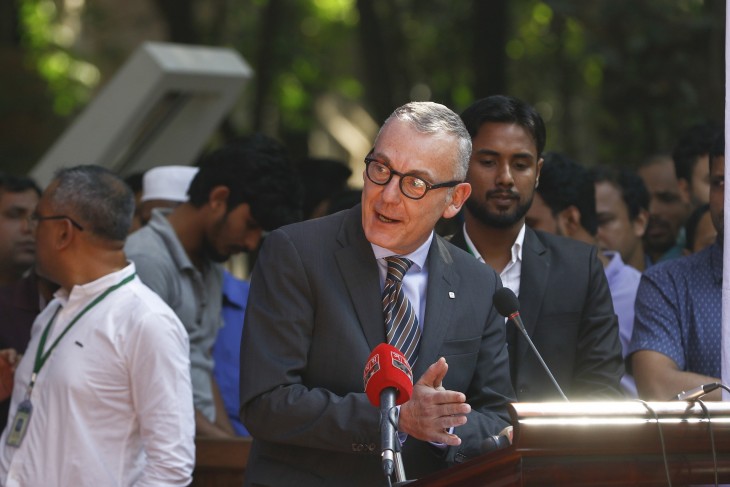 "In close cooperation with our partners, we help people with disabilities regain their mobility through our rehabilitation services so they can live a dignified life and play a fuller part in the society. Via wheelchair basketball and cricket events in Bangladesh, we support the players integrate themselves into the mainstream society," said Mr Pierre Dorbes, the ICRC's head of Bangladesh delegation.
In the men's competition, the CRP team emerged champions after defeating Spinal Cord Injury Development Association of Bangladesh(SCIDAP) team by 32-27 points.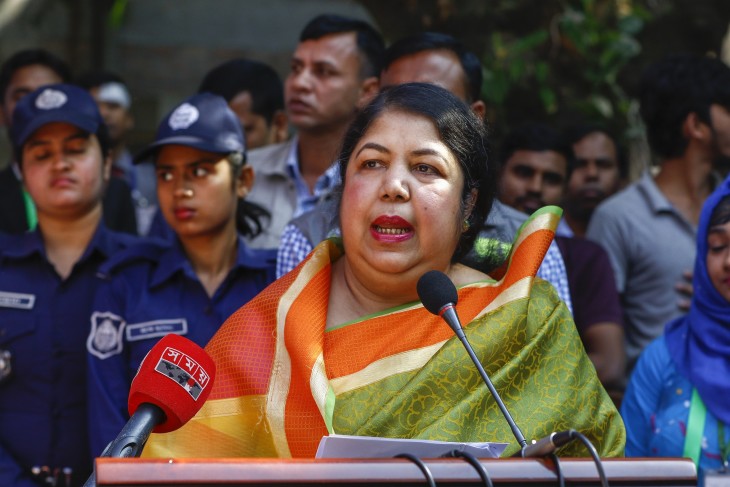 Lauding the players' efforts and encouraging them, Hon'ble Speaker of National Parliament Dr Shirin Sharmin Chaudhury, MP, said, "Differently abled people are our family members, part of the society and the citizens of Bangladesh – they have the same rights as you and me, the right to work, the right to earn and the right to live a fulfilling life."
Ms Valerie Taylor, the founder of ICRC's longstanding partner CRP, said, "Sports plays a vital role in the rehabilitation of people with disabilities. It is also essential for building an inclusive society in line with Sustainable Development Goals."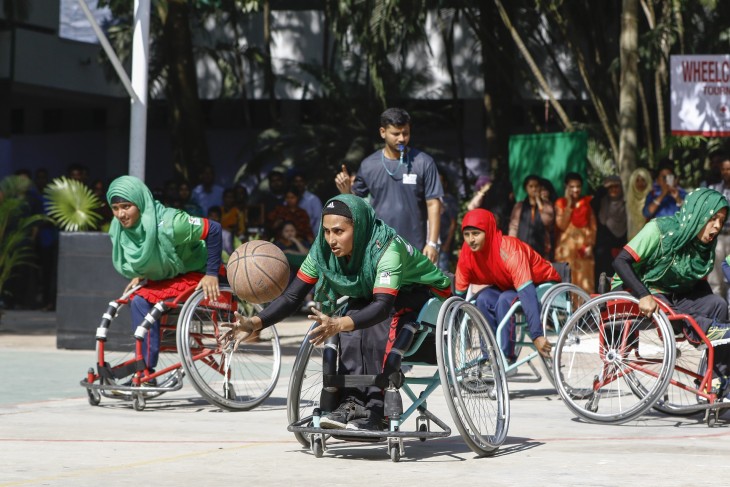 Apart from the partnership with CRP to rebuild lives of people with disabilities and supporting the Prosthetic and Orthotic Training School, the ICRC also provides physical rehabilitation services to the displaced people from Rakhine in Cox's Bazar.