Bangladesh: Regional experts mull over challenges in IHL implementation
Bangladesh National IHL Committee (NIHLC) and the International Committee of the Red Cross (ICRC) recently joined hands to organize a meeting in Dhaka for the National IHL Committees of Asia. The meeting took place on 15 December and gathered 20 participants from Bangladesh, Iran, Malaysia, Nepal, the Philippines and Sri Lanka, while Afghanistan attended the meeting as an observer. It was the first-ever expert exchange meeting for NIHLC in Asia.
Deputy Prime Minister and Minister of Law, Justice and Parliamentary Affairs of Nepal, H.E. Mr. Upendra Yadav, Director (UN wing) of Ministry of Foreign Affairs of Bangladesh Ms. Shahanara Monica and head of the ICRC's delegation in Bangladesh Mr Pierre Dorbes were present during the opening session.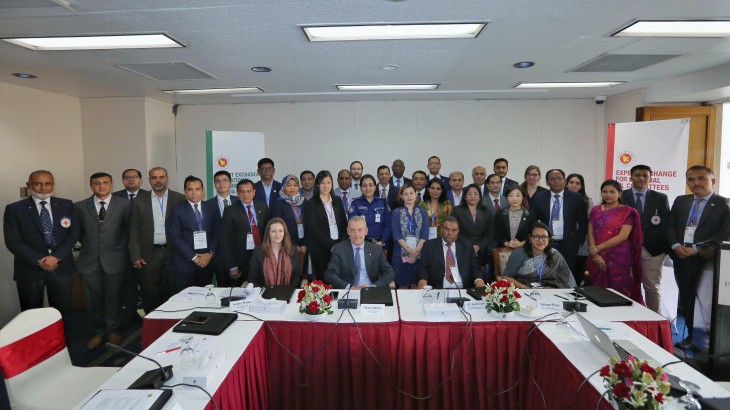 Experts from across the region noted that violations of IHL mostly occur due to lack of implementation and compliance rather than unsuitability of the law. They reiterated that IHL was relevant in contemporary armed conflicts and had immense potential to save lives and reduce suffering.
Amid this backdrop, participants discussed the issues regarding implementation of IHL and other humanitarian norms, shared updates, achievements, experiences, good practices and challenges faced at the domestic level. They discussed ways how organizations like the NIHLC could play a more innovative and broader role when it came to other humanitarian issues in the region. The experts also listed the tremendous work done over the years, especially given the backdrop of the 70th anniversary of the Geneva Conventions.
Calling for greater partnerships, ICRC's Pierre Dorbes said, "This is an opportunity for us to work hand in hand and to find ways for ensuring better compliance of IHL. And this is where the ICRC and States can and should work together more closely."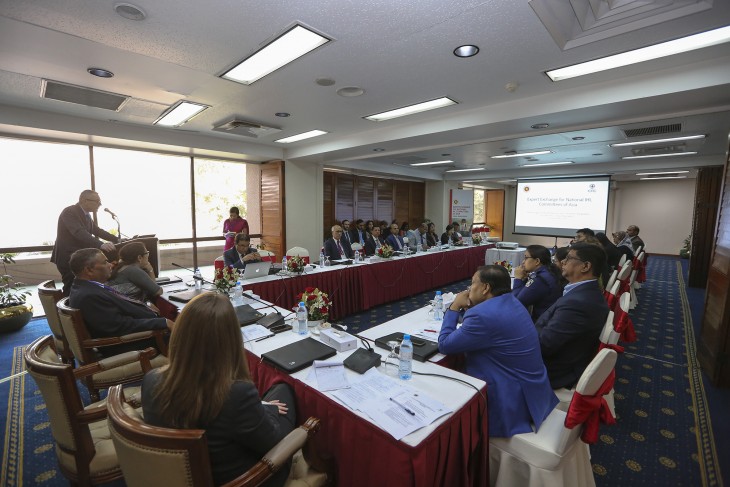 The ICRC was present in Bangladesh at its birth in 1971, witnessing the war and its consequences as also the relevance of IHL for the victims. In 2006, it reestablished its presence to raise awareness and implementation of IHL among authorities, armed forces, law enforcement agencies and academic institutions. It continues to support the Bangladesh Red Crescent Society. Since 2017, the ICRC has provided aid to the displaced people from Rakhine and host communities in Cox's Bazar.