Brazil: ICRC strengthens the Restoring Family Links Program on the Brazilian border with Venezuela
Pacaraima, a border town in the state of Roraima, is a gateway for many Venezuelan people who migrate to Brazil. In addition to their belongings, they tote a myriad of expectations and uncertainties in their baggage on what they will encounter in the new country.
If relocating to a new country tends to be a time replete with challenges, they become even greater for people who find themselves in a more vulnerable situation, including those who are economically disadvantaged.
For example, freelance worker Marco Antonio Navarro arrived in Brazil after a three-day journey across Venezuela. He recounts that he was robbed traveling by bus to the border while still in his home country and his backpack with clothes, documents and his cell phone were taken from him.
After the mugging, Marco was forced to continue his journey on foot across the border with Brazil with only the clothes on his back, braving the sun, rain and hunger.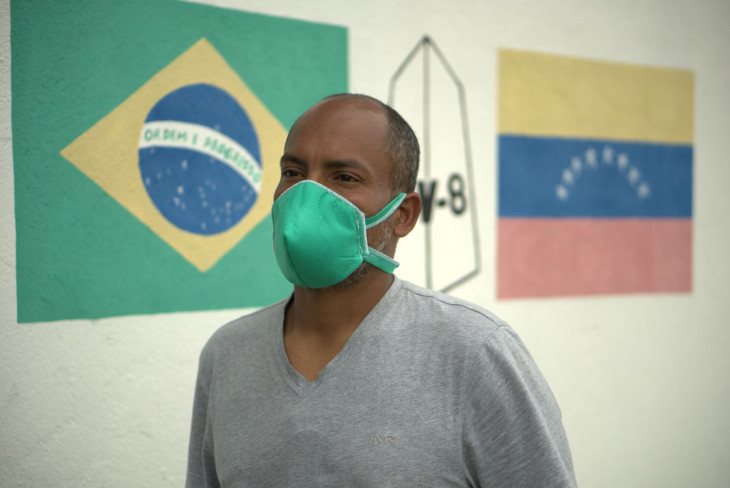 "When I finally got here, I was in bad shape. But the most distressing thing was that I couldn't communicate with my mom and dad in Venezuela to give them news and let them know I was alive," recalls Marco Antonio Navarro. Photo: Fabrício Marinho/ICRC
Stories like Navarro's are recurring. And the loss of contact between family members happens quite frequently – not only in Brazil, but throughout the world – either due to migration, natural disasters or armed conflicts. This is why efforts related to reconnecting parents and children, brothers and sisters is considered a humanitarian need, which is being addressed by the International Committee of the Red Cross (ICRC) and the National Red Cross and Red Crescent Societies through the Restoring Family Links (RFL)program.
And it was this service, which was recommended by other migrants, that Marco came across. As such, he was able to communicate with his loved ones from within the Training and Referral Center (CCR, in Portuguese), where the ICRC offers a service to connect with family.
"I was able to speak to my mother and give her some news. It was a relief to tell her I'm alive, despite the troubles I went through. I suppose that a phone call may sound like a simple thing, but it's really a valuable service. If you think about it, a phone call or contact can sometimes save a life," he stated.
The RFL is part of the service provided in a number of countries by the ICRC to help migrants by allowing them to notify their families on their whereabouts and keep in touch with loved ones through phone calls and internet access, as well as recharging batteries.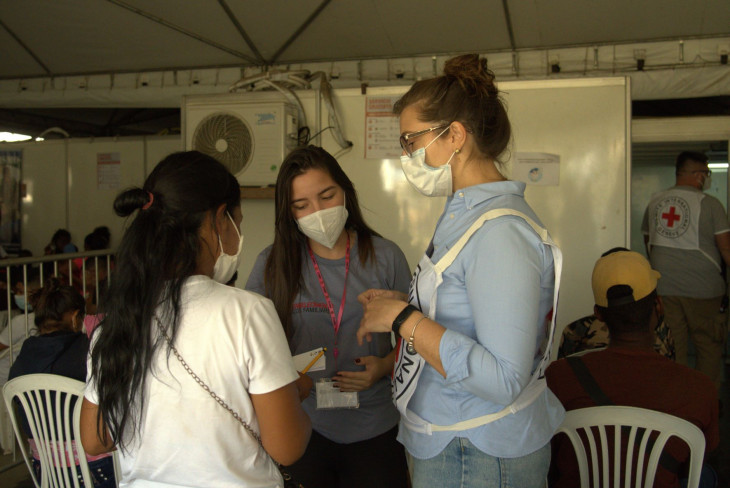 In the state of Roraima and in the city of Manaus (AM), there are various locations where connectivity services are offered. Photo: Fabrício Marinho/ICRC
As in Marco's case, another challenge many migrants face is ending up without personal documentation. The ICRC in Brazil and Venezuela is responding to this humanitarian need by facilitating the transportation of identification documents between the two countries.
Nicolás Palomo is a migrant in Brazil and now serves as an ICRC liason at the border, assisting compatriots who are attempting to renew or maintain contact with their families. He keeps close track of how these services directly impact those who need it most.
"Being able to communicate is a basic human need. When a person is in a vulnerable state, staying in contact with loved ones becomes even more important. This activity alleviates anxiety and nervousness, and reduces anxiety. Typically, after being assisted, people will leave here with a different attitude and feel a lot less worried," he told.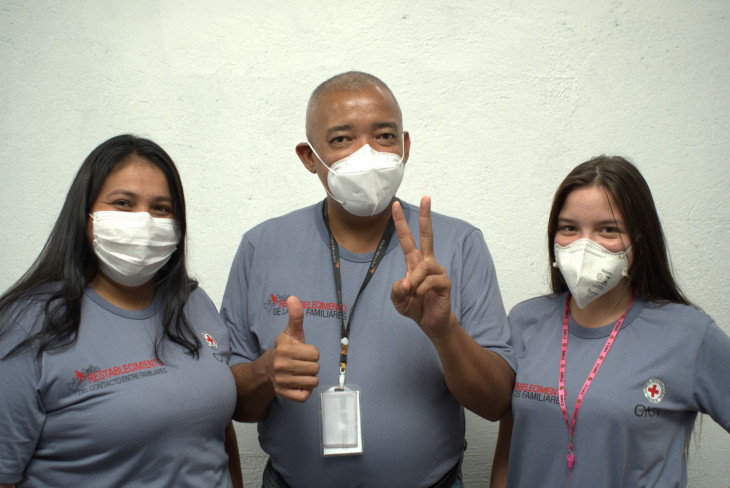 Nicolás Palomo is a migrant in Brazil and now works as an ICRC collaborator on the border. Photo: Fabrício Marinho/ICRC
Most of the people who have been assisted come from Venezuela, hence the reason most calls and contacts are made to this country. Additionally, calls are made to points within the Brazilian territory, as many family members have since moved on to other regions of Brazil.
The deputy director of the ICRC office in Roraima, Andrea Cristina Godoy Zamur, explains that over 500,000 phone calls and internet access connections have been provided since 2018.
"As a result of the pandemic, there was a slight decline in what we could do. But the ongoing demand for our services by the affected population showed us how important this type of work is for migrant people and how it has a significant and direct impact on their lives, even on the routines of the organizations we work with in the humanitarian response," he said.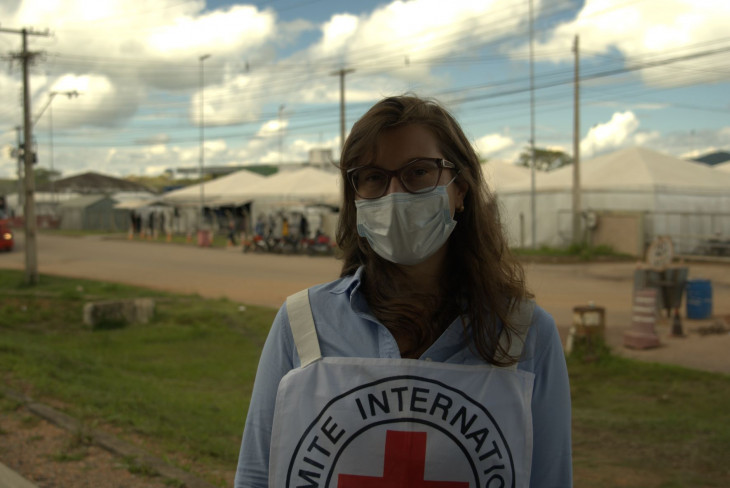 Andrea Cristina Godoy Zamur explains that, since 2018, over 500,000 phone calls and internet access connections have been provided. Photo: Fabrício Marinho/ICRC
In Pacaraima, after making Brazil more flexible in terms of people coming across the border, an average of 450 people are assisted each day. The Covid-19 pandemic poses an added challenge. However, since the beginning of the outbreak, the ICRC has adapted its responses with protocols that are designed to maintain the safety of those receiving the service and the humanitarian workers on the frontline.
There are a number of points where connectivity services are offered in the state of Roraima and city of Manaus (AM): in all the Operação Acolhida structures - shelters, Reception and Identification Stations (PRI, in Portuguese), Screening Centers (PITRIG, in Portuguese), Reception and Support stations (PRA, in Portuguese) – as well as in diverse spaces maintained by partner entities.