Brazil: The ICRC's work with migrants
Migration is a complex and global phenomenon resulting from innumerous and diverse causes. Regardless the reasons that lead migrants to leave their countries, they may became vulnerable. One of the ICRC's priorities in Brazil is to help them.
Article
14 February 2019
Brasil
After a crossing that might take days, weeks or even months, listening to the voice of a close and dear relative is an encouragement to the migrant, even if he or she is hundreds or thousands of miles away.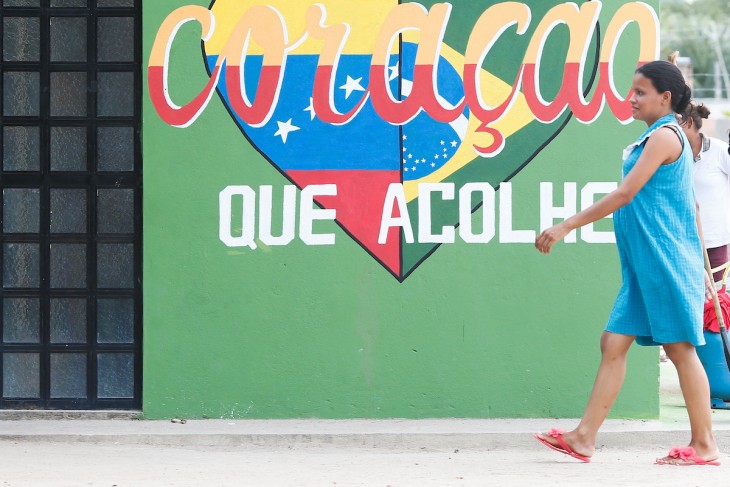 In July 2018, the ICRC implemented the Restoring Family Links (RFL) program in the border city of Pacaraima, in the North of Brazil. Since September, besides offering the service in three venues in the city, a unit was established in Boa Vista, capital of the State of Roraima, where the ICRC also opened an office.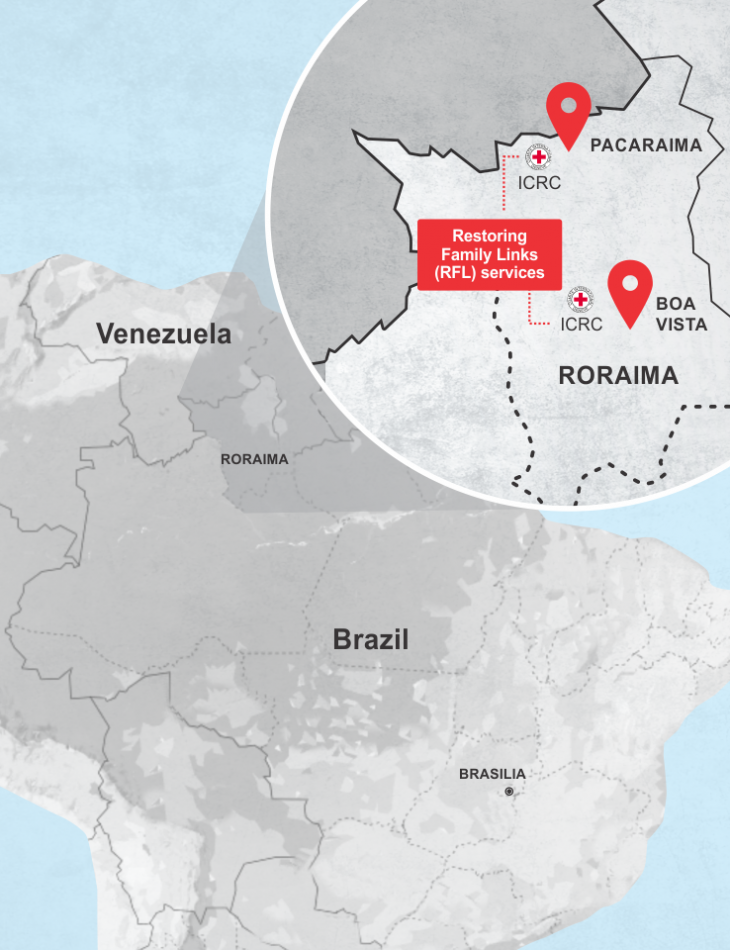 The RFL service is part of a regional action put in place in several countries in Latin America. The goal is to help migrants, making possible for them to inform their families on their whereabouts and to keep in touch with their beloved ones.
"Many migrants arrive in Brazil without telephones, lines or data service for international calls or contact", explains Fernando Fornaris, head of the ICRC's office in Boa Vista.
The service includes free use of the telephone for 3 minutes, of internet for Whatsapp or Facebook calls and energy to recharge cellphone batteries.
In seven months, there were over 60 thousand calls of migrant to their families.
In Brazil, twenty migrants became collaborators in the ICRC's units in Pacaraima and Boa Vista. In Pacaraima, the ICRC's collaborators work in the identification unit, which is the first access place of migrants in Brazil, and in the screening or migration regularization units. There is also a mobile unit that once a week visits the indigenous shelter "Janokoida", which gives shelter to the ethnic group Warao.

Below are some testimonials (in spanish, subtitled in Portuguese):
Since January 2019, the RFL service is also offered within the "Internalization" program, an initiative from the Federal Government that facilitates the resettlement of migrants in different states of Brazil. It allows migrants to inform their families about their new destinations, preventing the loss of family bonds.
As part of the ICRC's activities in the area of water, sanitation and infrastructure, two wells were built at the Diocese and at the Pacaraima State Hospital. Its water benefits two thousand migrants and local residents that seek the services in these places every month.
60,000
telephone calls of migrants to their families in seven months.