Brazil: The ICRC's work to help migrants
Migration is a complex, global phenomenon, which has multiple and diverse causes. Regardless of why people leave their country of origin, when they migrate they can become vulnerable. One of the ICRC's priorities in Brazil is to help migrants.
Article
14 February 2019
Brasil
After a journey lasting several days, weeks or even months, hearing the voice of a close relative, a loved one, is a great encouragement, even if that voice is hundreds or thousands of miles away.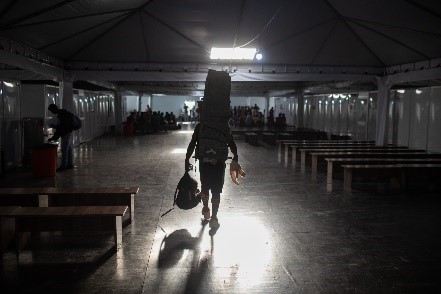 In July 2018, the ICRC began implementing the Restoring Family Links (RFL) programme in three service stations located in the border city of Pacaraima, in northern Brazil. Additionally, in September another station was set up in Boa Vista, capital of the State of Roraima, where an ICRC office was also opened.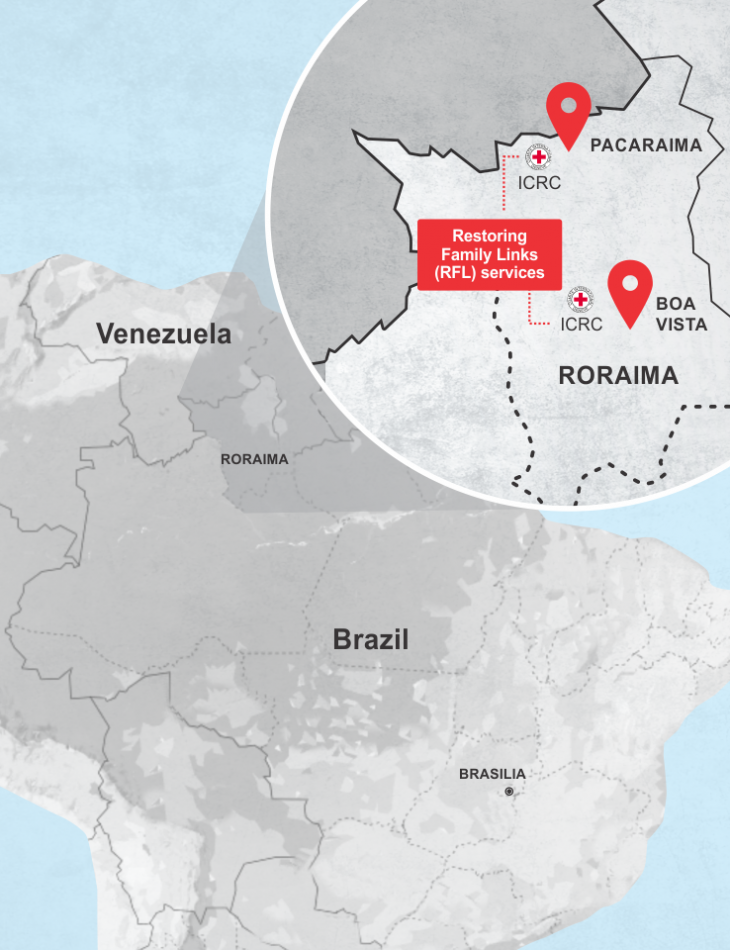 The service provided by RFL is part of the ICRC´s regional response to migration in several countries in South America. The objective of this initiative is to assist migrants, offering them the opportunity to stay in contact with their loved ones and to inform them of their whereabouts.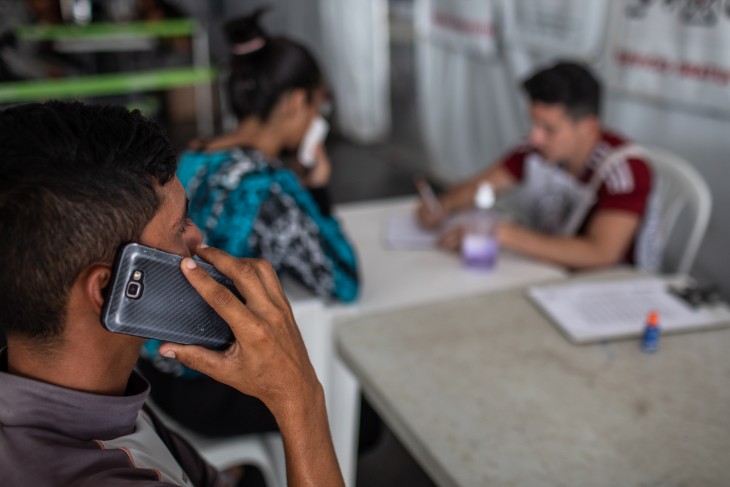 "Muitos migrantes chegam ao Brasil sem aparelhos, sem linhas ou sem pacote de dados que permitam ligações ou contatos internacionais", explica Fernando Fornaris, chefe do escritório do CICV em Boa Vista.
O serviço inclui o uso gratuito do telefone durante 3 minutos, de internet para chamadas por WhatsApp ou Facebook e energia para carregar a bateria do celular.
Ao todo, já foram feitos mais de 170 mil telefonemas de migrantes para seus familiares.
No Brasil, vinte migrantes se tornaram colaboradores do CICV nos postos de Pacaraima e de Boa Vista. Em Pacaraima, os colaboradores do CICV trabalham no posto de identificação, que é o primeiro local de acesso dos migrantes no Brasil, e no posto de triagem ou regularização migratória. Há também uma unidade móvel que visita uma vez por semana o albergue indígena "Janokoida", que abriga migrantes da etnia Warao.
Since January 2019, the RFL's services have also been offered through the "Assimilation" programme, a Federal Government initiative to help resettle migrants in different states of Brazil. It allows migrants to keep their relatives informed of their new destinations, thereby preventing the loss of contact between family members.
As part of the ICRC's water, sanitation and infrastructure activities, two wells were made, one in the Pacaraima Diocese and another at the State Hospital, from which more than 2000 migrants and local residents benefit every month.
over 170,000
telephone calls of migrants to their families.