Inspired to go beyond competitions
— International Humanitarian Law Moot Court in its 13th year
The "trials" started on time on 23 November 2019 at Xi'an, north-west China's Shaanxi province.

As a young counsel cited articles from legal instruments to defend his arguments, stern-looking judges in their robes cut in from time to time to raise questions. An attentive co-counsel jotted down notes occasionally.

This was one of the simulated court trials during the 13th Red Cross International Humanitarian Law Moot Court Competition at the Northwest University of Political Science and Law (NWUPL) in Xi'an.

A record number of 38 teams participated in this year's edition while there were only eight in 2007, when the competition started in Beijing. Since then, the competition had been brought to Shanghai, Wuhan and Xiamen, among other places, a testimony to the popularity of international humanitarian law (IHL) in China as well as the progress of participants.

"We hope such competition can boost interest in IHL among law students and help prepare them for their future legal careers," said Margherita D'Ascanio, head of legal department at the ICRC's regional delegation for east Asia.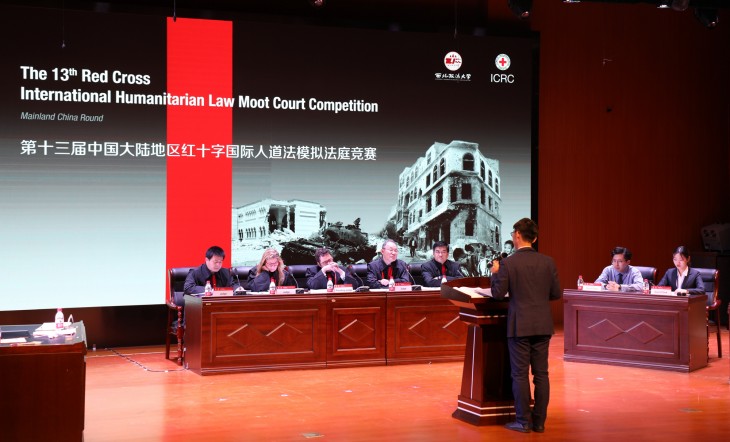 Aspiration is key to a new world
"Aspiration is the best teacher." When it comes to moot court competitions, Joseph Pratt, the associate professor at Peking University (PKU) Law School, has a lot to share. "When recruiting team members, my only concern is whether the students have an interest and passion for frontier issues in international law."

Pratt has coached his team to victory many times, including a record win at the Asia Pacific Regional IHL Moot Court Competition in Hong Kong in March, the first for a mainland university in the 17-year history of the keenly-fought contest.

"My role is to make sure they have fun during the whole process. If they can enjoy it, they usually perform very well," Pratt added.
If aspiration is the door opener, teamwork decides how far a team can go and that it's never too early to start. In this regard, PKU, three-time winners of the competition, are already ahead of the game.
"We set up a moot court course for freshmen, where they learn to write legal briefs and hone their argument skills," said Pratt. "We also invite alumni to give lectures and former mooters to run simulation sessions for our team members."
"The winning side always has great team spirit," said Prof. Sten Verhoeven of the University of Macau, who acted as the presiding judge in the final. "Prepare for the worst possible judge who will disagree with everything you say; how would you respond to his questions? If you make all the necessary preparations, it will be much easier to find your way in the moot court."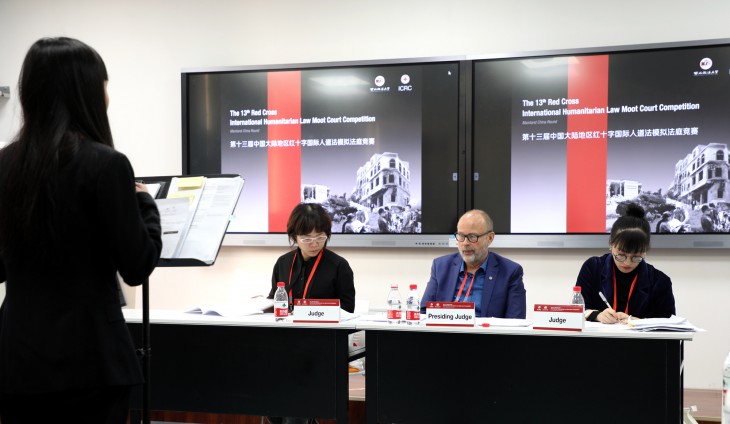 It's all about the mindset 
To the delight of the organizers and coaches, the competition has seen some participants grow and take on a different role.
"He learned different things by playing a different role," He Chi, associate professor from Soochow University, was happy to place a former participant as the coach of his team this year. "Students should be allowed to fully assume their role and take full ownership of what they do. This will help them reach their full potential."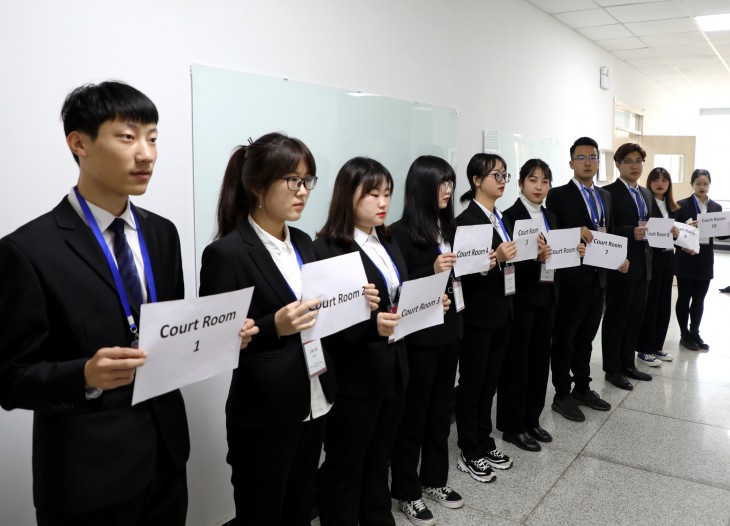 For participants, it's visible how the two-day competition made a positive difference to their mindset.
"If we don't achieve what we want, we'll identify our problems and work hard on them; if we accomplish our goals, we'll gain the confidence to set higher objectives," said a student from Jilin University.
As judges rejoice at the increased legal knowledge and language skills of the participants, Prof. Lu Zhi'an of Fudan University has another reason to congratulate himself. Inspired by the competition, one of his students aspires to become a lawyer at the International Criminal Court in the future.
"I'm delighted that moot court has inspired some students to delve into international law and even consider it as their future career," said Dr. Lu proudly.